ZME Stock: Overview – Analysis – Potential Risk Events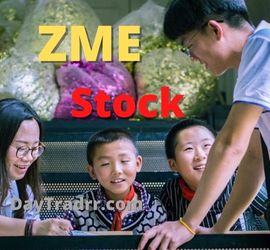 Zhangmen Education (ZME stock) is an online education provider in China with an established portfolio of well-recognized educational brands. For example, Zhangmen One-on-One, Zhangmen Small Class, Zhangmen Kids, and Xiaoli, are the Company's main course offerings. Services include one-on-one and small-class after-school tutoring covering a wide range of academic disciplines. The Company provides a customized and results-driven learning experience to students across different locations.
Zhangmen Education leverages its high-quality teaching abilities with localized insights, data-driven educational content, and robust technology infrastructure. Over the years, the Company has gained widespread industry recognition and established Zhangmen as a reliable online education brand. It continues to focus on providing personalized online courses to K-12 students. Zhangmen Education Inc. is based in SHANGHAI, China.
Zhangmen Educational Platforms 
Zhangmen One-on-One – One-on-One courses are available in an online one-on-one format.  They cover a wide range of key K-12 academic areas. These courses are available seven days a week, allowing students to schedule their classes around their schedules.
Small Class – Zhangmen Small Class provides online small-class after-school tutoring courses. They are structured to meet the diverse needs of parents and kids.  Course options cover the most important K-12 academic disciplines.
Kids – Zhangmen Kids courses provide online formative education services for children aged 4 to 10. A wide range of subjects is available for kids aged 6 to 10.  This includes Chinese, logical thinking, and learning methodology.  Additionally, non-school curriculum subjects are available for students aged 4 to 5. For example, logical thinking and learning methodology.
Xiaoli – Xiaoli was previously known as Zhangmen AI.  It is an online formative education service for children aged 3 to 8. Offerings include Art, logic training, and language skills among other courses. The company produces courses in-house that are pre-recorded using exclusive course content.  The curriculum is provided in the form of animation with AI interactions.  The format allows youngsters to learn through animation and engaging games.
Our core course offerings encompass one-on-one and small-class after-school tutoring services covering all core K-12 academic subjects. According to Frost & Sullivan Report, we have been the largest online K-12 one-on-one after-school tutoring service provider in China in terms of gross billings since 2017, with 31.9% market share in 2020, exceeding that of the rest of the top 10 players combined in 2020. We have established a portfolio of well-recognized online education brands known for delivering exceptional learning outcomes to our students. We believe that personalized education service is the key to an effective learning experience, and as such, we strategically started our business by focusing on after-school tutoring services in a one-on-one format. Leveraging our high-quality teaching talents with localized insights, data-driven localized educational content, and powerful technology infrastructure, we provide a personalized and results-driven learning experience to students across different regions. Over the years, we have successfully garnered wide recognition in the industry and established "Zhangmen" as a trusted online education brand. (Source: zhangmenedu.com)
ZME Stock SEC Filings
Zhangmen Education Inc. is primarily in the business of services-educational services. This page includes all SEC registration details and a list of all documents (S-1, Prospectus, Current Reports, 8-K, 10K, Annual Reports) filed by Zhangmen Education Inc.
ZME Stock in the News – Risk Events
NYSE to Suspend Trading in Zhangmen Education Inc. (ZME Stock) and Commence Delisting Proceedings (June 2022)
The New York Stock Exchange announced that the staff of NYSE Regulation has determined to commence proceedings to delist the American Depositary Shares, each representing 72 Class A Ordinary Shares (the "ADSs") of Zhangmen Education Inc. (ZME stock ticker symbol) — from the Exchange. Trading in the Company's ADSs was suspended on the NYSE on June 2, 2022.
NYSE Regulation reached its decision to delist the ADSs pursuant to Section 802.01B of the NYSE's Listed Company Manual. The Company had fallen below the NYSE's continued listing standard requiring listed companies to maintain an average global market capitalization over a consecutive 30-trading day period of at least $15,000,000. The Company has a right to review this determination by a Committee of the Board of Directors of the Exchange. The NYSE will apply to the Securities and Exchange Commission to delist the ADSs upon completion of all applicable procedures.  This includes any appeal by the Company of the NYSE Regulation staff's decision. (Source: businesswire.com)
A Class Action Lawsuit Is Filed Against Zhangmen Education Inc. (January 2022)
A class action lawsuit has been filed against Zhangmen Education Inc. in the United States District Court for the Southern District of New York on behalf of all persons and entities who purchased or otherwise acquired Zhangmen securities pursuant to and/or traceable to the June 8, 2021, IPO. Investors have until January 18, 2022, to apply to the Court to be appointed as lead plaintiff in the lawsuit.
Class Action Summary
IPO in June 2021 – Zhangmen, an education company focused on providing personalized online courses to K-12 students in China, conducted its initial public offering ("IPO"), selling 4,166,450 ADSs at a price of $11.50 per ADS.
China overhauls the educational sector – Then, on July 23, 2021, China revealed an extensive overhaul of its education sector.  This action prohibits companies that teach the school curriculum from making profits, raising capital, or going public. As a result, the overhaul effectively ended China's $120 billion private tutoring industry.
Overhaul materially impacted Zhangmen – On July 26, 2021, Zhangmen issued a release stating that these new guidelines were likely "to have material impacts on our existing business operations, financial condition and corporate structure."
Zhangmen's auditor resigns – Then, on November 19, 2021, Zhangmen announced that its independent auditor had resigned.
ZME Stock prices plummet – On November 19, 2021, the Company's share price closed at $1.47 per ADS, an 80% decline from the IPO price.
Zhangmen Education Inc. (ZME Stock) Files to Change the conversion ratio of American Depository Shares and Class A ordinary shares (December 2021)
Zhangmen Education Inc. (ZME Stock) announced that it intends to change the ratio of its American depositary shares ("ADSs") to Class A ordinary shares.  Currently, one (1) ADS represents nine (9) Class A ordinary shares.  The proposed change would result in one (1) ADS representing seventy-two (72) Class A ordinary shares. This ratio change will have the equivalent effect on Zhangmen's ADS holders as a one-for-eight reverse ADS split. Zhangmen's Class A ordinary shares will remain unchanged.
Holders of uncertificated ADSs do not need to take any action to effect the ratio change.  This is because the change will be reflected in the ADS depositary's records. Any fractional ADSs will be sold, and the net revenues will be transferred to the holders who are entitled to them. The effect of the ratio change on the ADS trading price on the NYSE Capital Market is projected to occur on December 23, 2021, at the start of operations (U.S. Eastern Time). The ADS price is projected to rise proportionally as a result of the change in the ADS ratio.  However, the Company cannot guarantee that the ADS price after the change will remain proportional.  In other words, remain equal to or more than eight times the ADS price before the change.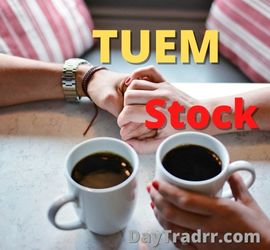 Tuesday Morning Corporation (TUEM Stock) is a discount retailer located in the United States. The company sells upmarket home textiles, home furnishings, and housewares.  Also, gourmet food goods, pet supplies, bath and body treatments, toys, and seasonal décor products. It had 489 stores in 40 states as of July 2, 2022. The company was established in 1974 and is headquartered in Dallas, Texas.  The company operates as an off-price retailer of upmarket decorative home and lifestyle goods.
Tuesday Morning Corp. was founded in 1974.  It has become a nationwide retail business specializing in domestic and foreign closeouts.  The company specializes in medium to high-end name-brand gifts, luxury home textiles, home furnishings, housewares, and seasonal décor. Tuesday Morning offers a treasure hunt shopping experience distinguished by an assortment of varied goods. The company emphasizes premium brands and designer names at savings of 20-60% off department and specialty store pricing. This strategy creates tremendous product demand. Also, it produces excitement, anticipation, and a sense of urgency for customers who are loyal to the brand.