AGCB Stock: Overview – Due Diligence – Risk Factors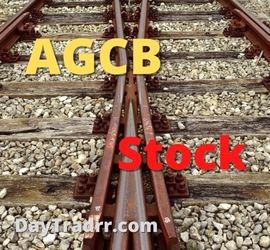 Altimeter Growth Corp. 2 (AGCB Stock) is a blank-check, special acquisitions company that has not identified a potential merger acquisition target.  A special acquisitions company (SPAC), is a blank-check company that engages in seeking a merger or acquisition.  This can be through a share exchange, asset acquisition, share purchase, reorganization, or a similar business combination.  It can also occur with one or more businesses or entities.
The company was founded on October 14, 2020, and is headquartered in Menlo Park, CA. At this point, the Company has not selected any potential business combination target. However, the Company intends to identify, acquire, and operate a business in the technology sector.
Breakdown of AGCB Stock Shareholders
Altimeter Growth Corp. 2 (AGCB Stock) is controlled by large blocks of stakeholder groups. Insiders frequently own a major portion of younger, smaller enterprises, whereas large corporations are typically owned by institutions. Privatized companies typically have low insider ownership. Altimeter Growth 2 is a smaller company with a market capitalization of $567 million.  Therefore, it is possible that it is still flying under the radar of many institutional investors. Nevertheless, according to data on ownership groups, institutions possess over half the shares in the company.
The share registry for Altimeter Growth 2 already includes institutions. They do, in fact, have a sizable investment in the corporation. This may imply that the company has some credibility in the financial world. However, be mindful of depending too much on the seeming validation that comes with institutional investors. Make no mistake, their early participation is a good sign.  However, they, too, make mistakes from time to time. When numerous institutions own a stock, there is always the risk of an overcrowded table. If circumstances suddenly change and the venture goes awry, numerous parties may fight to sell stock quickly. This danger is greater in a SPAC company with no track record of revenue and growth.
Institutional investors own over 51% of the company
They will most likely have a big influence on board decisions if they work together. Hedge funds do not hold AGCB Stock. Altimeter Growth Holdings 2 is the largest stakeholder, accounting for 21% of all outstanding shares. Clearlake Capital Partners, L.P. is the company's second-largest stakeholder, owning 4.4% of the ordinary shares.  Millennium Management LLC owns around 2.8%. A closer look at the ownership numbers reveals that the top 14 shareholders possess 51% of the company.  This means that no single stakeholder has a majority.
Inside ownership is less than 2%
Insiders are defined differently in different nations, although members of the board of directors always count. The CEO will report to the board of directors, even if he or she is a member of the board. Insider ownership is beneficial when it indicates that the company's leadership is thinking like the genuine owners. However, high insider ownership can provide a tiny group within the corporation enormous power. In some cases, this can be detrimental. Altimeter Growth Corp. is owned to some degree by insiders. It has a market capitalization of only $567 million, while insiders own shares worth $8.2 million. This is less than 2%, yet it still indicates some alignment.
The general public owns a 16% stake in the company
This includes retail investors and so cannot be overlooked. While this group does not have the authority to make decisions, it does have an impact.  Ultimately, shareholders have an influence on how the organization conducts its business.
Private Company Ownership is 21%
The company's shares are held by private companies. It's difficult to draw any inferences from this information alone.  Therefore, it's worth investigating who owns those private companies. Insiders or other associated persons may have a stake in a public firm through a distinct private corporation.
AGCB Stock – SEC Filings
Altimeter Growth Corp. is incorporated in the Cayman Islands. Altimeter Growth Corp is primarily in the business of blank checks. For financial reporting, their fiscal year ends on December 31st. This page includes all SEC registration details and a list of all documents (S-1, Prospectus, Current Reports, 8-K, 10K, Annual Reports) filed by Altimeter Growth Corp.
AGCB Stock – Negative Risk Factors
Short-Term Liabilities: AGCB has 

negative shareholder equity.  This

 is a more serious situation than

short-term assets

 not covering short-term liabilities.
Long-Term Liabilities: AGCB has negative shareholder equity. This is a more serious situation than short-term assets not covering long-term liabilities.
Debt Level: AGCB has 

negative shareholder equity.  Thi

s is a more serious situation than a high debt level.
Reducing Debt: AGCB has negative shareholder equity.  As a result, it is less important to check if its debt has reduced over time.
Debt Coverage: AGCB's 

operating cash flow

is negative, therefore debt is not well covered.
Shareholders may not be afforded an opportunity to vote on our proposed initial business combination –  This means management may complete their initial business combination even though a majority of our shareholders do not support such a combination.
Management will rely on the availability of all of the funds from the sale of the forward purchase shares – In evaluating a prospective target business for our initial business combination, management will rely on the availability of all of the funds from the sale of the forward purchase shares to be used as part of the consideration to the sellers in the initial business combination. If the sale of some or all of the forward purchase shares fails to close, for any reason, the firm may lack sufficient funds to consummate our initial business combination.

Management may not be able to consummate a business combination within 24 months – Or 27 months, as applicable, after this offering's closing.  In this case, the company would cease all operations except for the purpose of winding up.  Next, they would redeem the public shares and liquidate.
(Sources: simplywall.st & sec.gov)
AGCB Stock – Positive Risk Factors
High-Quality Sponsor
Altimeter Capital was created by Brad Gerstner and has grown to $16.3 billion in assets under management (AUM). He has a history of success and a proven track record. The important point is that he does not need to perform a SPAC. If he invests in a contentious company, he may face reputational risk.  As a result, this may have an impact on his primary business. When opting to pursue a goal to merge into the SPAC, the standard is set high for someone in this position. He also has an infrastructure at Altimeter that he can use for research and diligence.
Investing Track-Record
Altimeter Capital was founded in 2008.  The company has long concentrated on venture capital and public equity investments.  Moreover, it is well-known for its extensive expertise in corporate software and marketplace internet businesses. The firm has a track record of investing successfully in premier technology companies in both the private and public markets. Expedia, Zillow, Facebook, Uber, AirBnB, ByteDance, AppDynamics, MongoDB, Okta, Twilio, Unity, and Snowflake are among Altimeter's previous investments.
Altimeter has completed approximately 50 private transactions with startups at various phases of development.  These include mid and late-stage investments. The firm takes pleasure in delivering scalable funding and reinvesting in high-conviction firms to help them expand. Altimeter has assisted its private portfolio firms in evaluating strategic options such as going public via traditional IPOs and direct listings. The company has also been an active stakeholder in the public companies in which it has invested. The firm's sector specialty and interaction with both private and public firms provide it with unique and differentiated views. Altimeter's management provides value-added intangibles to a partnership when implementing an initial business combination.  Primarily, this is due to its subject expertise and a long-established blend of private and public market know-how.
Altimeter focuses on investing in technology businesses, particularly those that are driving the current market surge. When SPACs announce a target, they usually get a bump from the hype. However, if the SPAC can locate the right target, it can bring long-term value to shareholders. The prospectus states:
"Some of Altimeter's prior investments include Expedia, Zillow, Facebook, Uber, Airbnb, ByteDance, AppDynamics, MongoDB, Okta, Twilio, Unity, and Snowflake."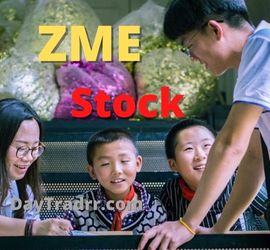 Zhangmen Education (ZME stock) is an online education provider in China with an established portfolio of well-recognized educational brands. For example, Zhangmen One-on-One, Zhangmen Small Class, Zhangmen Kids, and Xiaoli, are the Company's main course offerings. Services include one-on-one and small-class after-school tutoring covering a wide range of academic disciplines. The Company provides a customized and results-driven learning experience to students across different locations.
Zhangmen Education leverages its high-quality teaching abilities with localized insights, data-driven educational content, and robust technology infrastructure. Over the years, the Company has gained widespread industry recognition and established Zhangmen as a reliable online education brand. It continues to focus on providing personalized online courses to K-12 students. Zhangmen Education Inc. is based in SHANGHAI, China.