What Investors Should Know About NIO Stock.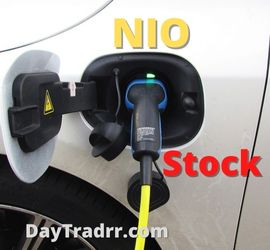 NIO Inc. (NIO Stock) manufactures and sells smart electric vehicles in China offering 5-7 seater electric SUVs and smart electric sedans. The company is a holding company based in China specializing in researching, developing, and manufacturing smart electric vehicles. Nio Inc. targets premium, high-end smart electric vehicles. The majority of the company's sales are ES8, ES6, EC6, and ET7 electric vehicles.
Additionally, the company offers battery swapping and autonomous driving technologies. Its electric vehicles use NAD (NIO Autonomous Driving) technology, which includes the NIO Adam supercomputing platform and the NIO Aquila super sensing system. The company also offers charging stations, vehicle internet connection services, and extended lifetime warranties. Nio Inc. offers other innovations like home charging, power express valet services, and other power solutions.  For example, public charging, access to power mobile charging trucks, and battery swapping to users. Other value-added services include service packages, battery payment plans, vehicle financing, and license plate registration. Bin Li and Li Hong Qin founded the company on November 28, 2014, and it is headquartered in Jiading, China. The Company primarily operates in the domestic China market.
More About NIO Inc
NIO Inc. is a smart EV manufacturer based in China. It designs, develops, and sells smart electric SUVs with seating for five, six, and seven people.  This is in addition to smaller smart electric city cars and sedans. Moreover, the company provides energy and service packages to its customers.  For example, design and technology development, manufacturing of e-powertrains, battery packs, and components, and sales and after-sales management. Power Home is a home charging solution and Power Swap is a battery-swapping service. Power Charger is a fast-charging solution and Power Mobile is a mobile charging service via charging vans.  The company provides and smartphone application, Power Map which maps access to a network of public chargers and their real-time information.  One Click for Power valet service offers vehicle pick-up, charging, and swapping services.
Additionally, the company offers repair, maintenance, and bodywork services through its NIO service centers.  Authorized third-party service centers are also available for regional coverage and convenience.  Insurance packages are available including statutory coverage, liability insurance, and vehicle damage insurance through third-party insurers.  Other offerings include courtesy vehicle services, roadside assistance, data packages, auto financing, and financial leasing services. Previously owned vehicles can be warranted through NIO Certified.  It is a service that inspects, evaluates, acquires, and sells used vehicles. The electric vehicle manufacturer was founded in 2014 and is headquartered in Shanghai, China. The company was formerly known as NextEV Inc. until July 2017, when it changed its name to NIO Inc.
 NIO Stock: Annual Reports – Financials – SEC Filings
NIO Inc. is incorporated in the state of the Cayman Islands. The company is primarily in the business of motor vehicles & passenger car bodies. For financial reporting, their fiscal year ends on December 31st. This page includes all SEC registration details as well as a list of all documents (S-1, Prospectus, Current Reports, 8-K, 10K, Annual Reports) filed by NIO Inc.
NIO Inc operates in China's premium electric vehicle market. The company designs and jointly manufactures, and sells smart and connected premium electric vehicles, driving innovations in next-generation technologies in connectivity, autonomous driving, and artificial intelligence. Its model includes EP9 supercar, ES8, ES6, and EC6. The company sells vehicles through its own sales network, including NIO Houses, NIO Spaces, and its mobile application. The majority of the revenue is earned from selling vehicles.
 NIO Stock – Risk Factors
NIO Inc is a relative newcomer to the automotive industry
The company's ability to develop and manufacture a car of sufficient quality and appeal to customers on schedule and on a large scale is unproven and still evolving. Its future business depends on the continued ability to execute plans for developing, manufacturing, marketing, and selling electric vehicles. The company plans to manufacture vehicles in higher volumes than present production capabilities.  This is in strategic collaboration with a Chinese manufacturer and in the future at planned manufacturing plants in China. The continued development and manufacturing of its first volume manufactured vehicle, the ES8, and any future vehicles are and will be subject to risks:
Funding – the ability to secure necessary capital resources and financing.
Suitable technology – equipment that is able to accurately manufacture the vehicle within specified design tolerances.
Regulatory approval – compliance with environmental, workplace safety, and similar regulations.
Supply chain – securing necessary components on acceptable terms and in a timely manner avoiding delays in the delivery of final component designs to suppliers.
Skilled labor force – the ability to attract, recruit, hire and retain skilled employees
Reliable products – quality controls, particularly when the company eventually commences its own manufacturing in-house.
Market disruptions – Pandemic quarantines, delays or disruptions in the supply chain, other unseen economic factors, and cost overruns.
Negative cash flows from operations
NIO Inc has only recently begun to generate revenues and has never been profitable. In 2016, 2017, and the six months ended June 30, 2018, the company incurred net losses of RMB2,573.3 million, RMB5,021.2 million (US$758.8 million), and RMB3,325.5 million (US$502.6 million), respectively. Furthermore, the company had negative cash flows from operating activities of RMB2,201.6 million in 2016, RMB4,574.7 million (US$691.3 million) in 2017, and RMB3,634.8 million (US$549.3 million) in the six months ended June 30, 2018. To rapidly develop and expand its business, the company has made significant upfront investments in research and development as well as selling, general, and administrative expenses.
The company expects to continue to invest significantly in R&D.  Also, sales and marketing, general and administrative expenses, and other expenses to establish and expand its business.  These investments may not result in an increase in revenue or positive cash flow on a timely basis. They may not generate enough revenue or the company may incur significant losses for a variety of reasons.  This includes factors such as a lack of demand for vehicles and services, increased competition, and other risks. Also, the company may incur unforeseen expenses or encounter difficulties, complications, and delays in generating revenue or achieving profitability. If the EV maker is unable to achieve profitability, it may be forced to scale back operations.  In turn, this may have an impact on business growth as well as the financial condition and operating results.
(Source: sec.gov filings)
 NIO Stock in the News
China's Nio suspends production due to COVID measures (November 2022)
Nio, a Chinese electric vehicle (EV) manufacturer in China, announced that it has suspended production due to COVID-19 restrictions.  Rising cases across the country cause more disruptions to business activity, causing its shares to plummet. According to local tech news outlet 36Kr, Nio began experiencing production issues in mid-October due to virus prevention measures.  This eventually led to the shutdown of both of its factories in the central city of Hefei. Nio's production halt comes as China battles a growing number of lockdowns and stringent curbs in several major cities.  Disruptions affect travel and fuel worker discontent. The latest outbreak in Hefei began in early October 2022.  It has prompted authorities to lock down parts of the city at various times, including the district where Nio's plants are located.
Nio Stock, BYD, and other Chinese EV stocks fell sharply amid a sell-off (October 2022)
Investors soured on non-state-run Chinese companies after a weekend of dramatic political developments in China. U.S.-traded shares of Chinese electric vehicle makers were among those hit by a dramatic sell-off. The sell-off came after President Xi Jinping appeared poised for an unprecedented third term as China's leader after naming a slew of loyalists to the Politburo standing committee, China's ruling Communist Party's inner circle of power. China's government has tightened regulations on technology companies and increased restrictions on speech and movement under Xi's leadership. Analysts anticipate additional constraints, with Bernstein's Mark Schilsky writing that Chinese stocks are now "uninvestable."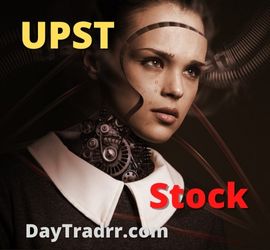 Upstart Holdings (UPST Stock) is a lending platform that aggregates consumer loan demand and links it to a network of AI-enabled bank partners. Its AI models are made available to bank partners through a consumer-facing cloud application.  This interface streamlines the entire loan origination and servicing process. As a result, the company provides a configurable, multi-tenant cloud application.  Moreover, it can be seamlessly integrated into a bank's existing technology systems. The adaptable platform allows each bank to define its own credit policy and satisfy the key parameters of its lending program. Participating bank partners' data is used and analyzed by the AI models. Customers can find Upstart-powered loans in one of two ways. Either directly through Upstart.com or through a bank-branded product on the websites of its bank partners. The company has also invested heavily in Upstart Auto Retail, a front-end software-as-a-service application.