UPST Stock – What Investors Should Know About Upstart Holdings Inc.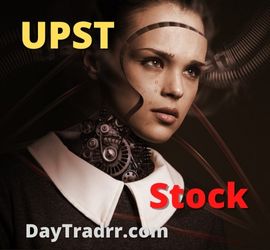 Upstart Holdings (UPST Stock) is a lending platform that aggregates consumer loan demand and links it to a network of AI-enabled bank partners. Its AI models are made available to bank partners through a consumer-facing cloud application.  This interface streamlines the entire loan origination and servicing process. As a result, the company provides a configurable, multi-tenant cloud application.  Moreover, it can be seamlessly integrated into a bank's existing technology systems. The adaptable platform allows each bank to define its own credit policy and satisfy the key parameters of its lending program. Participating bank partners' data is used and analyzed by the AI models. Customers can find Upstart-powered loans in one of two ways. Either directly through Upstart.com or through a bank-branded product on the websites of its bank partners. The company has also invested heavily in Upstart Auto Retail, a front-end software-as-a-service application.
More About Upstart Holdings Inc. (UPST Stock)
Upstart is a cloud-based artificial intelligence-enabled lending platform. AI lending allows for a better loan product with better economics that can be shared by consumers and lenders. The platform aggregates consumer demand for high-quality loans and connects it to a network of AI-enabled bank partners. Also, the platform provides consumers with higher approval rates, lower interest rates, and a highly automated, efficient, all-digital experience. Access to new customers, lower fraud and loss rates, and increased automation throughout the lending process benefit bank partners.
Credit is a pillar of the American economy.  Therefore, access to affordable credit is critical to achieving upward mobility and opportunity. The FICO score was invented in 1989 and is still used to determine who gets credit and at what interest rate. However, FICO is rarely the only factor considered in a lending decision.  Most banks use simple rules-based systems that take into account only a few variables. Unfortunately, legacy credit systems fail to properly identify and quantify risk.  As a result, millions of creditworthy individuals are excluded from the system.  Moreover, millions more pay exorbitant interest rates to borrow money.
Upstart uses artificial intelligence to quantify the true risk of a loan. For more than eight years, the company's AI models have been continuously upgraded, honed, and refined. The company's AI models are designed to target fee optimization, income fraud, acquisition targeting, and loan stacking.  Also, automated protocols are used for prepayment prediction, identity fraud, and time-limited default prediction. Upstart's models include over 1,500 variables and are supported by a rapidly growing training dataset.  That database currently contains over 21.6 million repayment events. Constantly improving AI models' network effects provides a significant competitive advantage.  At the same time, more training data leads to higher approval rates and lower interest rates at the same loss rate.
 UPST Stock: Annual Reports – Financials – SEC Filings
Upstart Holdings, Inc. is incorporated in the state of Delaware. Upstart Holdings, Inc is primarily in the business of financial services. For financial reporting, their fiscal year ends on December 31st. This page includes all SEC registration details as well as a list of all documents (S-1, Prospectus, Current Reports, 8-K, 10K, Annual Reports) filed by Upstart Holdings, Inc.
 UPST Stock – Risk Factors
Can Upstart Holdings Maintain Its Rapid Growth?
Upstart is a rapidly growing company with a limited operating history.  This may result in increased risks, uncertainties, expenses, and difficulties. Additionally, it makes assessing the company's future prospects difficult. Upstart was founded in 2012 and has grown rapidly in recent years. Because of the limited operating history, making accurate predictions about future performance may be difficult. Also, because of the risks and difficulties, accurately assessing the business and future prospects may be difficult.
Can Upstart Holdings Sustain Its Financial Performance?
Recent revenue growth rates and financial performance may not be indicative of future results.  Inevitably, such growth may slow over time. The company has expanded rapidly in recent years.  Therefore, the recent revenue growth rate and financial performance may not be indicative of future performance. Revenue in 2019, 2020, and 2021 was $164.2 million, $233.4 million, and $848.6 million, respectively.  This represents a 42% increase from 2019 to 2020 and a 264% increase from 2020 to 2021. Revenue for any previous quarterly or annual period should not be interpreted as an indication of future revenue.  Nor should it be extrapolated as sustainable revenue growth.
As the business expands, revenue growth rates may slow or decline in the future for a variety of reasons. This includes slowing demand for platform offerings and services, increased competition, or a decrease in the growth of the overall credit market.  The company faces increasing regulatory costs and challenges that could significantly impact growth opportunities. Furthermore, much of the recent growth has been driven in large part by AI models and ongoing improvements. Future incremental improvements to its AI models may not result in the same level of growth as in the past.
Can the Company Maintain its Competitive Advantage?
If Upstart cannot continuously improve AI models further, or if current AI models contain errors or are otherwise ineffective, company growth prospects, business, financial condition, and operating results will suffer. Upstart's ability to attract potential borrowers to its platform and increase the number of Upstart-powered loans is heavily reliant on its ability to effectively assess a borrower's creditworthiness.  Also, accurately assessing the likelihood of default and, based on that assessment, offering competitively priced loans and higher approval rates. Furthermore, overall operating efficiency and margins are heavily reliant on the ability to maintain a high level of automation in the loan application process.  All the while making incremental improvements to accuracy and efficiency.
AI models must continue to adequately predict borrowers' creditworthiness.  There can be no failures due to model design, programming, or other errors.  If the company's AI models fail to detect and account for such errors, or if any of the other components of its credit decision process fails, Upstart may incur higher-than-expected loan losses. Any of the aforementioned factors could result in sub-optimally priced loans, incorrect loan approvals or denials, or higher-than-expected loan losses.  All of these could harm its ability to attract new borrowers and bank partners to its platform.  In turn, this would decrease the number of Upstart-powered loans, or decrease the average size of loans facilitated on the platform.
 UPST Stock in the News
Honda Selects Upstart Auto Retail as a Digital Retailing Partner (October 2022)
Upstart Holdings (UPST Stock) announced Upstart Auto Retail's certification as a Honda Digital Solutions (HDS) partner. As an HDS Digital Retailing solution, Upstart Auto Retail's modern car-buying software is now available to Honda dealers and customers nationwide. Millennial and Gen Z consumers purchase the majority of new and used cars in the U.S. Upstart Auto Retail helps Honda dealers provide the fast, transparent, and convenient car buying experience that most consumers now expect. From building and pricing, all the way through to F&I and signatures, Upstart Auto Retail's easy integrated workflow gives Honda customers a consistent omnichannel purchasing journey that serves them when, where, and how they want to interact.
Honda sells a full line of clean, safe, fun, and connected vehicles through over 1,000 independent Honda dealers in the United States. Upstart Auto Retail shares Honda's commitment to assisting Honda retailers in improving customer relationships and enriching the overall customer experience while increasing sales and profitability. Upstart Auto Retail, the fastest-growing digital retail software for dealerships (Automotive Market Data, Q2 2022), today announced the addition of Honda to its growing list of OEM certifications.  The list also includes Kia, Lexus, Mitsubishi, Subaru of America, Toyota, and Volkswagen.
Upstart Holdings, Inc. Announces Executive Changes (October 2022)
Alison Nicoll, the General Counsel and Corporate Secretary of Upstart Holdings, Inc., announced her retirement from Upstart on October 5, 2022, effective November 23, 2022. Scott Darling will succeed Ms. Nicoll as Chief Legal Officer and Corporate Secretary as a result of her retirement. Mr. Darling's appointment is scheduled for early December 2022. Furthermore, effective October 5, 2022, Anna Counselman, Senior Vice President at Upstart, will transition into a new role as Senior Vice President, Business Operations.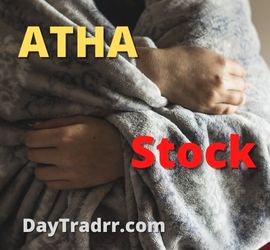 Athira Pharma, Inc. (ATHA Stock) is a clinical-stage biopharmaceutical company developing molecular treatments targeting Alzheimer's disease. The company's primary goal is to create small molecules that can restore neuronal health and prevent neurodegeneration. Fosgonimeton (ATH-1017), the company's lead candidate.  It is a subcutaneously administered, BBB-penetrant, small molecule HGF/MET positive modulator. Alzheimer's disease is the primary target indication. Compound ATH-1017 is a small molecule hepatocyte growth factor/mesenchymal-epithelial transition factor (HGF/MET) activator.  The compound is administered subcutaneously for the treatment of neurodegenerative disorders, with an initial focus on Alzheimer's disease (AD). The company also has preclinical candidates for non-AD indications, such as ATH-1018.  Its use is for peripheral indications and ATH-1019/ATH-1020 compounds for neuropsychiatric indications. ATH technology is intended to stimulate HGF/MET activity in a variety of clinical settings.