ATHA Stock – What Investors Should Know About Althira Pharma Inc.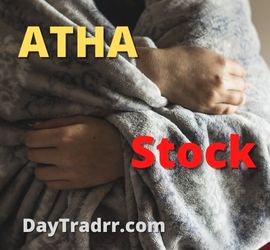 Athira Pharma, Inc. (ATHA Stock) is a clinical-stage biopharmaceutical company developing molecular treatments targeting Alzheimer's disease. The company's primary goal is to create small molecules that can restore neuronal health and prevent neurodegeneration. Fosgonimeton (ATH-1017), the company's lead candidate.  It is a subcutaneously administered, BBB-penetrant, small molecule HGF/MET positive modulator. Alzheimer's disease is the primary target indication. Compound ATH-1017 is a small molecule hepatocyte growth factor/mesenchymal-epithelial transition factor (HGF/MET) activator.  The compound is administered subcutaneously for the treatment of neurodegenerative disorders, with an initial focus on Alzheimer's disease (AD). The company also has preclinical candidates for non-AD indications, such as ATH-1018.  Its use is for peripheral indications and ATH-1019/ATH-1020 compounds for neuropsychiatric indications. ATH technology is intended to stimulate HGF/MET activity in a variety of clinical settings.
 ATHA Stock – SEC Filings
Athira Pharma, Inc. is Athira Pharma, Inc is primarily in the business of biological products (no diagnostic substances). For financial reporting, their fiscal year ends on December 31st. This page includes all SEC registration details as well as a list of all documents (S-1, Prospectus, Current Reports, 8-K, 10K, Annual Reports) filed by Athira Pharma, Inc.
 ATHA Stock – Risk Factors
The successful discovery, development, and commercialization of current product candidates are critical to the company's business. To date, the company has no commercially approved products.  As a result, it does not expect to generate any revenue from product sales for several years, if ever. The successful clinical development and eventual commercialization of fosgonimeton and one or more of our other future product candidates will be critical to the company's ability to generate product revenue. Moreover, the ability to generate revenue and profit is heavily dependent on its ability to achieve a number of goals.
Earnings are forecast to decline by an average of 24.9% per year for the next 3 years
Revenue – The company generates less than USD$1m in revenue ($0)
Profitability forecast – Currently unprofitable and not forecast to become profitable over the next 3 years
Successful development and timely completion of nonclinical and clinical development of the current product candidates and any future product candidates,
Controlling costs and associated costs  This includes any unforeseen costs as a result of nonclinical study or clinical trial delays due to COVID-19 or other causes.
Other risk factors
Establishing and maintaining relationships with contract research organizations and clinical sites for clinical development.  Both in the United States and internationally for current product candidates and any future product candidates.  This includes successfully negotiating favorable terms in any collaboration, licensing, or other arrangements that may be necessary or desirable.  In order to develop, manufacture, or commercialize product candidates.
Regulatory approval – timely receipt of marketing approvals from applicable regulatory authorities for any product candidates for which we successfully complete clinical development.  Also, making any required post-marketing approval commitments to applicable regulatory authorities.
Scalable production – developing an efficient and scalable manufacturing process for product candidates. Including obtaining finished products that are appropriately packaged for sale.  This includes establishing and maintaining commercially viable supply and manufacturing relationships.  For example, third parties that can provide adequate products and services in both amount and quality.  This is critical to support clinical development and meet the market demand for product candidates if approved.
Marketing infrastructure – successful commercial launch following any marketing approval, including developing commercial infrastructure, whether in-house or with one or more collaborators.
Product safety – a continued acceptable safety profile following any marketing approval of our product candidates
Patient acceptance – commercial acceptance of our product candidates by patients, the medical community, and third-party payors.  This includes obtaining coverage and adequate reimbursement by hospitals, government, and third-party payors for product candidates.
Patent protection – obtaining, maintaining, and expanding patent protection, trade secret protection, and regulatory exclusivity, both in the United States and internationally.  This includes successfully defending against third-party interference or infringement claims if any.  As well as protecting its rights of intellectual property when identifying, assessing, and developing new product candidates
Competition – addressing any competing therapies and successfully attracting, hiring, and retaining qualified personnel.
Successful clinical trials and regulatory approval
Early, smaller-scale preclinical studies and clinical trials involved single or few clinical trial sites.  This may not be predictive of eventual safety or effectiveness in large-scale clinical trials across multiple clinical trial sites. Moreover, the company may face significant delays in clinical trials.  Or, it may not be able to conduct or complete clinical trials on time, if at all.
The company's lead product candidate, fosgonimeton, is in clinical development for the treatment of Alzheimer's disease and Parkinson's disease. Our other product candidates, including ATH-1019 and ATH-1020, are in the preclinical stage. It is impossible to predict when or if any product candidates will be effective and safe for humans.  Or, if they will be approved by regulatory authorities. Furthermore, conducting clinical trials in foreign countries, as we intend to do for our product candidates, introduces additional risks that may cause our clinical trials to be delayed. These risks include enrolled foreign patients failing to follow the clinical protocol due to differences in healthcare services.  Or, cultural customs in managing additional administrative burdens associated with foreign regulatory schemes.  Or, political and economic risks specific to such foreign countries.
Enrolling and retaining eligible patients to conclude clinical trials
The company may encounter delays or difficulties in enrolling and/or retaining patients in clinical trials.  In that event, regulatory submissions or receipt of required marketing approvals may be delayed or prevented. Also, an inability to recruit and enroll a sufficient number of eligible patients to participate in these clinical trials.  There are strict guidelines for completing trials as required by the FDA or other comparable foreign regulatory authorities.  Disruptions or delays may prevent initiating or continuing clinical trials for product candidates. The timing of clinical trials is heavily influenced by patient enrollment. Therefore, the company's ability to enroll eligible patients may be limited, or enrollment may be slower than anticipated. Patient enrollment may be impacted if competitors have ongoing clinical trials for programs under development for the same indications.  Instead, patients who would otherwise be eligible for clinical trials might enroll in competitors' programs.
 ATHA Stock in the News
Athira Pharma Advances Clinical Study of Fosgonimeton in Mild-To Moderate Alzheimer's Patients Following Independent, Unblinded Interim Analysis (October 2022)
Athira Pharma, Inc. announced the continuation of the LIFT-AD study of fosgonimeton (ATH-1017) in patients with mild-to-moderate Alzheimer's disease (AD). The recommendation follows an unblinded interim efficacy and futility analysis by an independent data monitoring committee. The committee also determined that, with the additional enrollment of fewer than 150 patients for a total enrollment of fewer than 300 patients without background therapy (acetylcholinesterase inhibitors), the study will be well-powered for the primary endpoint given the preliminary effect size observed. The primary endpoint of LIFT-AD is the Global Statistical Test.  This is an unweighted composite score comprising measures of cognition (Alzheimer's Disease Assessment Scale-Cognitive Subscale [ADAS-Cog11]) and function (Alzheimer's Disease Cooperative Study-Activities of Daily Living [ADCS-ADL23]).
The completed exploratory ACT-AD Phase 2 study found that fosgonimeton had a favorable safety profile.  Moreover, the results suggested positive effects on cognition (ADAS-Cog11), function (ADCS-ADL23), and neurodegeneration (plasma neurofilament light chain or NfL) in patients receiving no background therapy. Based on these findings, the company proactively modified LIFT-AD to focus on patients rather than background therapy. The unblinded interim analysis was then performed in approximately 100 patients who were not on background therapy to confirm ACT-AD findings and ensure LIFT-AD is well-powered to determine the effect of fosgonimeton on clinically meaningful and commercially relevant endpoints.
Institutional investors hold a sizeable 47% stake in Athira Pharma, Inc. – ATHA Stock (November 2022)
The composition of its share registry at the beginning of November 2022 reveals that institutions own 47% of ATHA Stock. Given the vast amount of money and research resources at their disposal, institutional ownership carries a lot of weight.  That is, if the stock rises, this group will benefit the most.  Conversely, this same informed group stands to lose the most if there is a downturn. As a result, institutional money invested in a company is usually a huge vote of confidence in its future. When reporting to their own investors, institutions typically measure themselves against a benchmark.  So, when a stock is included in a major index, individual investors often become more enthusiastic about it. Most businesses, especially those that are expanding, should have some institutions on the register.
As of November 2022, institutional investors have a sizable stake in Athira Pharma. This suggests some support and credibility among professional investors. An institution's vote of confidence can't be relied on as the sole criterion.  Face it, institutions, like everyone else, make bad investments from time to time. Also, when multiple institutions own a stock, there is always the risk of a 'crowded trade.  In that case, when a trade goes wrong, multiple parties may compete to sell stock quickly. And, this risk is greater in a company with no track record of growth.  Nevertheless, the amount of institutional shareholders holding ALTH Stock is comforting and a strong vote of confidence.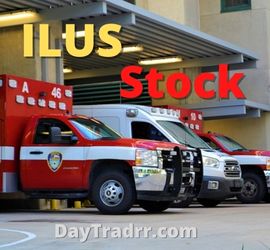 ILUS International, Inc (ILUS Stock) is an investment firm that specializes in purchasing companies in the technology, engineering, and manufacturing sectors. The company was founded on April 27, 2010, under Ilustrato Pictures International Inc., and is headquartered in New York, NY.
ILUS International focuses on emergency services, life safety, and related technologies, such as emergency response vehicles.  They provide electric utility vehicles, specialist vehicle conversions, disruptive firefighting equipment, wearable technology, and associated software solutions. The company was formerly known as Ilustrato Pictures International Inc. and changed its name to ILUS International Inc. in January 2021.  The Firm's business holdings include E-Raptor, FB Technologies, FireBug, The Vehicle Converters LLC (TVC), BCD Fire, and Bull Head Products.