ILUS Stock – What Investors Should Know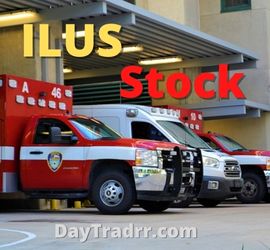 ILUS International, Inc (ILUS Stock) is an investment firm that specializes in purchasing companies in the technology, engineering, and manufacturing sectors. The company was founded on April 27, 2010, under the name Ilustrato Pictures International Inc., and is headquartered in New York, NY.
ILUS International focuses on emergency services, life safety, and related technologies, such as emergency response vehicles.  They provide electric utility vehicles, specialist vehicle conversions, disruptive firefighting equipment, wearable technology, and associated software solutions. The company was formerly known as Ilustrato Pictures International Inc. and changed its name to ILUS International Inc. in January 2021.  The Firm's business holdings include E-Raptor, FB Technologies, FireBug, The Vehicle Converters LLC (TVC), BCD Fire, and Bull Head Products.
ILUS Stock – Business Segments
E-Raptor is designed to carry the heavy workloads that industrial and agricultural users require. It is the world's first and only electric 6-wheel utility vehicle with an 80km range on a single charge.  The E-Raptor is fit for most commercial, industrial, and agricultural applications.
FB Technologies is focused on developing and manufacturing specialist technology and equipment primarily for the emergency services sector. The business unit manufactures service vehicles intended to serve the fire and rescue market. The company's product range includes various customized fire vehicle bodies built to order.  Also, firefighting vehicles, firefighting skid units, floating pumps and strainers, and portable water mist fire suppression kits.
FireBug manufactures firefighting equipment centered around its disruptive and patented water mist technology. Firebug is a technology company developing and manufacturing patented firefighting systems for mission-critical equipment.
TVC designs and converts vehicles for specialist applications.  For example, mobile clinics, ambulances, military transportation, oil and gas, camping vehicles, and mobile food trucks. The business unit provides turnkey services intended for outside broadcasting vans, coachbuilding, and systems integration. The company offers consultancy, architecture, engineering, system design, and integration.  Also, project management, testing, commissioning, and on-site training & support.
BCD Fire is a systems integrator and installer of safety, access control, and security systems across the Middle East. The business unit provides fire protection services and equipment for infrastructure projects across the United Arab Emirates. The company manufactures and offers design, installation, and maintenance to meet a variety of service applications.  For example, fire fighting systems, fire detection and alarm systems, fire security systems, and fire and life safety solutions.
Bull Head Products is a specialist aluminum truck bed manufacturer and vehicle converter.  Its customers stretch across the United States in multiple sectors.  These include wildland firefighting, rapid response fire, and rescue.
 SEC Filings – ILUS Stock
ILUS is a public M&A investment company with offices operating out of New York, London, and Dubai.  The company focuses on adding shareholder value through innovation and growth. The company's growth strategy is to acquire businesses in the Technology, Engineering & Manufacturing space globally.
Historically the company has evolved out of the industrial sector.  Mainly from Emergency Services products, Emergency Response vehicles, Vehicle conversions, EVs, Wearable tech & Smart Tech. ILUS looks to acquire companies that have strong management and the potential to grow rapidly.  Moreover, acquisitions will benefit from the cross-pollination of territories, products, and skills from other group companies. Generally, the company acquires smaller businesses with revenue in the $1mil to $5mil range. OTC Filings & Financial Reports can be found here.
ILUS International (ILUS Stock) – Risk Factors
Risk Factors Summary
ILUS International Inc. conducts business activities that are exposed to a variety of risks.  Including risks that may prevent the firm from achieving business objectives.  Or, that may have a negative impact on business, financial condition, results of operations, cash flows, and prospects. The risks that are considered material are listed below. Among these dangers are, but are not limited to, the following:
Pandemics – the COVID-19 pandemic impacts business, cash flows, financial conditions, and results of operations.
Competition – market competition, including, among others, competition against other safety equipment companies.
Accountability – the increased expenses associated with being a public company.
Currency exchange rates – International operations are subject to the trends and developments of other countries.  Including the fluctuations in the currency exchange rate and local regulatory obligations.
Key personnel – The ability to attract and retain key personnel.  Also, the ability of management to effectively manage the transition to a public company.  And functioning in accordance with SEC and Nasdaq requirements.
Acquisition risk – Risks associated with strategic acquisitions or other transactions.  Including, among others, business acquisitions, combinations, investments, and joint ventures.
Rules & Regulations – The impact of legislation that may limit or result in the unenforceability of contracts with certain partners and customers.
 ILUS Stock in the News
ILUS Confirms Its First Investment Project in Serbia (September 2022)
For its first investment project in Serbia, ILUS has secured upwards of $8 million in government subsidies.  This is following decisive meetings with the Development Agency of Serbia and the City of Čačak Municipality.  As a result, the company confirmed the subsidies for the project have been secured and the mobilization plan finalized. A further five planned investment projects are included in the company's approved Phase One business plan for the region. Each project will result in its own substantial government subsidies.
ILUS International Announces the Development of Revolutionary Wearable Technology for the Defense and Emergency Response Sectors (August 2022)
The company recently collaborated with the world's leading haptic suit maker.  Its objective is to develop the ILUS Suit for training and monitoring in defense and emergency response. Following the firm's record second-quarter sales, ILUS is in the final stages of due diligence for five further acquisitions.  These will add additional production capability, patented technology, and significant revenue to the company. Earlier this year, the business discussed its vision for wearable technology to be employed in firefighting and emergency response. Following through on this vision, ILUS has officially launched its wearable technology project.  The objective is to train and protect first responders and warfighters by harnessing big data and the latest in artificial intelligence. The company will introduce the ILUS Suit after forming a joint venture with what it thinks to be the world's leading haptic suit manufacturer.
The Company entered into a binding letter of intent to acquire a 51% stake in Quality International Co Ltd FZC for $150 million. (June 2022)
On June 30, 2022, ILUS International Inc. signed a binding letter of intent to buy a 51% ownership in Quality International Co Ltd FZC from the shareholders of Quality International Co Ltd FZC for $150 million. The Agreement is contingent on the execution and delivery of the transaction's formal Stock Purchase Agreement. Following the completion of due diligence, the parties agreed to act in good faith toward implementing that agreement.
ILUS International Inc. (ILUS Stock) acquired Georgia Fire and Rescue Supply, LLC. (February 2022)
On February 15, 2022, ILUS International Inc. acquired Georgia Fire and Rescue Supply, LLC from Barbara Jean Whidby. Georgia Fire has a $3.5 million yearly revenue and a 7-person sales team that will join ILUS. Jason Whidby, the current President of Georgia Fire, will lead the organization. Jason will report to ILUS Managing Director, John-Paul Backwell.  He will also advise ILUS on its US firefighting equipment sales strategy. ILUS is to relocate Georgia Fire to a 15,000-square-foot distribution facility with a showroom and dedicated vehicle yard in the coming months.
ILUS International Inc. announced that it expects to receive $15 million in funding (February 2022)
On February 15, 2022, ILUS International Inc. announced a private placement of secured non-toxic promissory notes for gross proceeds of $15 million. Three funds/family offices are involved in the transaction.  Participants include new lenders RB Capital Partners, Inc., Thoma Bravo Discover Fund Partnership, a fund managed by Thoma Bravo, L.P, and Luki Ventures. The deal also includes a cash warrant option for an additional $6 million. The corporation will receive debt in numerous tranches.
Ultralife Corporation (ULBI Stock) provides batteries, charging systems, and power solutions for communications and electronics applications. Ultralife Corporation provides a wide range of products and services.  They range from power solutions to communications and electronics systems. Its product lines include rechargeable and non-rechargeable batteries, charging systems, communications and electronics systems, and accessories.  Also, the company provides custom-engineered systems connected to those product lines. Its business categories include battery and energy products, as well as communications systems. The Battery & Energy Products division provides non-rechargeable lithium 9-volt, cylindrical, thin cell, and other batteries.  Additionally, they offer rechargeable batteries, an uninterruptible power supply, charging systems, and accessories. Communications offerings include radiofrequency amplifiers, power supplies, cable and connector assemblies, amplified speakers, equipment mounts, and case equipment.  Also, man-portable systems, integrated communication systems for fixed or vehicle applications, and communications and electronics system design.