GOED Stock – What Investors Should Know About Goedeker Inc.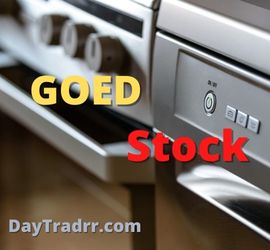 Goedeker Inc. (NYSE – GOED Stock) announced the company is rebranding under the new parent brand name of Polished (NYSE – POL) from July 2022.  Goedeker Inc. was founded in 1951 and was headquartered in Ballwin, Missouri. 1847 Goedeker Inc. is a subsidiary of 1847 Goedeker Holdco Inc. Goedeker Inc is evolving into an e-commerce destination for home furnishings, appliances, furniture, home goods, and associated products. It offers dishwashers, refrigerators, cooktops, wall ovens, dryers, and other appliances. Among the company's brands are KitchenAid, Whirlpool, LG, GE, Samsung, Kodiak, Catnapper, and ACME furniture.
Mid-2022, Goedeker announced the company is rebranding.  It will be operating under the new parent brand name of Polished going forward.  The company has a new ticker (NYSE American: POL), which became effective on or about July 22, 2022. The Company's warrants will trade under the symbol POL WS.  Before the end of 2022, the Company intends to publicly debut the Polished brand.  It expects to give customers a fresh shopping experience with digital assets. The Polished brand intends to become the principal banner in the Company's "house of brands" concept.  Moreover, the brand will become a substantial driver of sales over the next 12-18 months. The transition to a "house of brands" approach will provide consumers, designers, and builders with greater access to more options, lower prices, and tailored help.
Goedeker Inc. (NYSE: GOED Stock Ticker) Rebrands as Polished (NYSE: POL Stock Ticker)
Polished.com Inc, formerly 1847 Goedeker Inc is an e-commerce destination for home furnishings, appliances, furniture, home goods, and related products. It sells various products such as refrigerators, ranges, ovens, dishwashers, microwaves, freezers, washers, and dryers. The firm's brand portfolio consists of Bosch, Whirlpool, GE, Maytag, LG, Samsung, Sharp, and Kitchen Aid, among others.
Goedeker a.k.a. Polished is a shopping destination for appliances, furniture, and home products. Moreover, the company is content-driven and technology-enabled as it evolves into a growth-oriented e-commerce platform.  The company boasts a distinct portfolio of core, premium, luxury, and private-label goods. Everything can be accessed through a straightforward point-and-click experience since its acquisition of Appliances Connection. Priorities for the company include providing a diverse range, high-touch product expertise, and dependable shipping from its expanding, nationwide fulfillment network.
"We are thrilled to be rebranding as Polished, a 'house of brands' that will also include the legacy Appliances Connection and Goedeker's banners. Additionally, we look forward to rolling out the Polished brand, a new shopping experience, in select markets over the coming months. Throughout our rebranding process, we have heard feedback from customers regarding their journey from inspiration to installation. It is our mission to reduce their pain points and deliver assurance and enjoyment throughout every step of their shopping journey. Operating under a 'house of brands' will enable us to drive more value for more customers by providing a personalized appliance shopping experience from initial search through delivery and installation. We believe this rebrand is another major step in our transformational journey toward our goal of increased market share and $1 billion in targeted annual sales." (Source: investors.polished.com)
GOED Stock Now Trades as POL Stock
Polished trades on the NYSE using the POL Stock ticker symbol. The company's online portal provides basic information to investors and shareholders.
POL Stock – SEC Filings
This page includes all SEC registration details as well as a list of all documents (S-1, Prospectus, Current Reports, 8-K, 10K, Annual Reports) filed by Polished.
Polished Investor Relations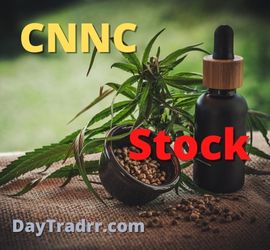 Cannonau Corp (CNNC Stock Ticker) develops CBD hemp-based wellness products in the form of capsules, powder, salves, oral sprays, and edibles.
Cannonau Corp is based in New York.  The company supplies high-quality, affordable hemp CBD wellness products. Its CBD derivative products are available in capsules, powder, topical salves, oral sprays, and even delicacies. The company even offers hemp CBD products and pet treats! CBD from Cannonau hemp is non-GMO and free of pesticides, solvents, herbicides, and chemical fertilizers. Third-party laboratories evaluate all of the company's products.  As a result, they claim that you may get CBD hemp oil that is 100% safe to consume.