CNNC Stock: Cannonau Corp. – What Investors Should Know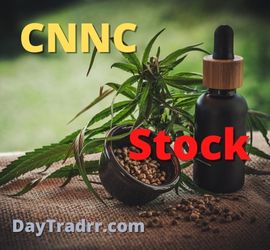 Cannonau Corp (CNNC Stock Ticker) develops CBD hemp-based wellness products in the form of capsules, powder, salves, oral sprays, and edibles.
Cannonau Corp is based in New York.  The company supplies high-quality, affordable hemp CBD wellness products. Its CBD derivative products are available in capsules, powder, topical salves, oral sprays, and even delicacies. The company even offers hemp CBD products and pet treats! CBD from Cannonau hemp is non-GMO and free of pesticides, solvents, herbicides, and chemical fertilizers. Third-party laboratories evaluate all of the company's products.  As a result, they claim that you may get CBD hemp oil that is 100% safe to consume.
CNNC Stock – About the Company Business
Cannonau Corp sources Full-Spectrum CBD Oil from a certified organic Colorado farm. Their hemp (Cannabis Sativa) plants are grown naturally, with no genetic alterations, pesticides, or other potentially harmful substances.  The hemp oil is prepared using a supercritical CO2 extraction technology. The process ensures the oil includes a premium full spectrum of cannabinoids and terpenes. Moreover, it ensures that consumers get the most out of Cannonau products.
The Difference Between CBD Derivatives
When it comes to CBD products, there are three fundamental varieties to look for.  These are full-spectrum CBD, broad-spectrum CBD, and CBD isolates. All three types derive from the cannabis plant.  However, there are some notable variations between them.
CBD isolate – CBD isolate is a crystalline substance or powder. The extraction method separates all of the active chemicals from the cannabis plant.  Next, follows a refining step that removes all other phytocannabinoids and plant matter, leaving only CBD. It is the combination of cannabinoids and terpenes which generates a synergistic effect.  This dynamic interaction boosts the individual effects of each compound involved. CBD isolate will not produce the same heightened result.
Broad-spectrum oil – is created by chemically or thermally removing THC from full-spectrum oil.  However, this process can damage the oil. Heat and chemicals can remove additional cannabinoids thereby reducing and altering the heightened companion effect.
Full Spectrum – CBD is a full spectrum or whole plant CBD when it contains all of the cannabinoids found in the plant. Depending on the ailment and your goals, full-spectrum oil may be more effective than CBD alone.  This is because all cannabinoids function together producing a heightened, synergistic effect. Full-spectrum CBD also contains vitamins, minerals, fatty acids, protein, chlorophyll, terpenes, flavonoids, and fiber.
Benefits of Supercritical CO2 Extraction
The producer has complete control over the procedure while employing supercritical CO2.  Also, CO2 may be recycled, making this approach more environmentally friendly than others. Furthermore, the Federal Drug Administration (FDA) has declared CO2 to be safe for industrial extractions. Because CO2 serves as a cleaning agent, it kills microbiological bacteria, molds, and mildews during the process. The yield of supercritical CO2 is higher than that of other extraction methods.  Moreover, the yield and quality of the product can be easily adjusted by modifying the physical parameters.
CO2 is a gas at normal temperature.  Therefore, any residue on the extract will evaporate. As a result, there is no remaining solvent on the product.  Therefore, extracts obtained through supercritical CO2 extraction are appealing to the food and beverage and medical industries. The extract will be purer than many solvent-based extraction procedures.  Particularly, since there will be no leftover solvent on the result. Furthermore, the plant is not subjected to high temperatures.  As a result, it does not degrade as it does in other extraction procedures.
CNNC Stock – Investor Relations 
Cannonau Corp (CNNC Stock) trades on the Over-the-Counter Market using the CNNC Stock ticker symbol. The online portal provides basic information to investors, shareholders, and customers.
CNNC Stock – SEC Filings
Cannonau Corp. For financial reporting, Cannonau Corp's fiscal year ends on December 31st. This page includes all SEC registration details as well as a list of all documents (S-1, Prospectus, Current Reports, 8-K, 10K, Annual Reports) filed by Cannonau Corp.
CNNC Stock Risk Analysis
Declining revenue – Revenue has declined by 88.1% over the past year.  The company currently generates less than USD$1m in revenue ($795)
Cash reserves – Has less than 1 year of cash reserves
Volatility – Highly volatile share price over the past 3 months
Frequently Asked Questions
What is CBD?
CBD is one of approximately 100 naturally occurring chemical compounds, known as cannabinoids.  They are found in the resinous flower of the Cannabis Sativa plant. CBD can be obtained from hemp or marijuana. It is the most abundant non-intoxicating cannabinoid, therefore it does not provide a "high" experience.
Is CBD legal?
In 2018, President Trump passed the Agricultural Improvement Act 2018. It is also known as the 2018 Farm Bill. The Bill removed hemp as a Schedule I substance and reclassified it as an "agricultural commodity." CBD derived from industrial hemp is legal as long as it is produced within the regulations defined by the law:
The hemp must contain less than 0.3% THC
The hemp must adhere to the shared state-federal regulations
The hemp must be grown by a properly licensed grower
For a little bit of background, hemp is defined in the legislation as the cannabis plant (yes, the same one that produces marijuana) with one key difference: hemp cannot contain more than 0.3 percent of THC (the compound in the plant most commonly associated with getting a person high). In short, hemp can't get you high. For decades, federal law did not differentiate hemp from other cannabis plants, all of which were effectively made illegal in 1937 under the Marihuana Tax Act and formally made illegal in 1970 under the Controlled Substances Act—the latter banned cannabis of any kind. (Source: brookings.edu)
Can I fail a drug test if I use CBD derivative products?
Cannonau CBD oil is derived from industrial hemp cultivated naturally.  However, it may include trace amounts of THC less than 0.3%. There are no guarantees whether a person would pass or fail a drug test resulting from only a trace amount of THC.
Individual states have passed their own legislature regarding CBD. Therefore, research CBD laws in your particular state before purchasing derivative products. On the date of publication, Daytradrr.com, its writers, editors, or staff did not have (either directly or indirectly) any positions in the securities mentioned in this article.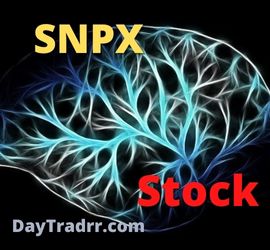 Synaptogenix, Inc. (SNPX Stock) is a biopharmaceutical firm. The Company focuses on developing therapeutics for patients with neurodegenerative diseases and developmental disorders. It is creating a product platform based on a medication candidate named bryostatin.  The primary application is for treating Alzheimer's disease, which is currently in clinical trials. However, the company is also investigating bryostatin's potential therapeutic applications for various neurodegenerative or cognitive disorders and dysfunctions.
Synaptogenix has licensing agreements with Stanford University; Icahn School of Medicine at Mount Sinai; and The Board of Trustees of the Leland Stanford Junior University. The company was established on October 31, 2012, and is based in New York, NY.  Synaptogenix, Inc. was formerly Neurotrope BioScience, Inc., also a biopharmaceutical company.