NBIO Stock: Overview
Nascent Biotech (NBIO Stock) is a clinical-stage biopharmaceutical firm developing monoclonal antibodies for the treatment of various cancers. The company focuses on biological therapeutic candidates that are now undergoing or have recently finished their first clinical testing.  Particular emphasis is devoted to producing and administering human antibodies and cytokine responses for cancer treatment.
The company's objective is to further develop drug candidates for commercial usage for cancer treatment. Pritumumab, CLNH5, and MultiPharm are among its products. The company was established on July 15, 2014, and is based in Vero Beach, Florida.
Pritumumab – It is developing Pritumumab, its main asset, for the treatment of brain and pancreatic cancer.  The drug will be used to treat patients with brain cancers such as glioblastoma and malignant astrocytoma.  Also, to potentially treat epithelial cancers such as lung, breast, colon, brain, and pancreas cancer. Moreover, it is investigating the use of Pritumumab as an intravenous treatment against viruses.
MultiPharm – Under development is a patented technological platform for cancer therapy, diabetes, autoimmunity, and transplantation. It shows promise as a platform providing additive and synergistic effects.  The drug shows promise not only for cancer therapy but also for diabetes, autoimmune, and transplantation.
NBIO Stock – SEC Filings
Nascent Biotech Inc. is incorporated in the state of Nevada. Nascent Biotech Inc is primarily in the business of pharmaceutical preparations. For financial reporting, their fiscal year ends on March 31st. This page includes all SEC registration details as well as a list of all documents (S-1, Prospectus, Current Reports, 8-K, 10K, Annual Reports) filed by Nascent Biotech Inc. Nascent Biotech Inc is a United States-based clinical-stage biopharmaceutical company. It is focused on the development and delivery of human antibodies and cytokine responses to the treatment of cancer. The company's products include Pritumumab, CLNH5, and MultiPharm. It is actively engaged in the development of Pritumumab which would be used for the treatment of brain cancer and pancreatic cancer. They are also exploring the use of Pritumumab against other viruses.
NBIO Stock – Negative Risk Factors
Volatility – Highly volatile share price over the past 3 months
Revenue – Makes less than USD$1m in revenue ($1,000K)
Negative shareholders equity
Share dilution – Shareholders have been diluted in the past year
Uncontrollable events 
The occurrence of an unpredictable incident like the COVID-19 epidemic has harmed the company's operations. For example, the resulting social isolation, travel bans, and quarantines have delayed the start of the Phase I Trials.
No product revenues 
The company presently has no product revenues and no products approved for commercialization.  Therefore, they will need to seek extra funds to keep the firm running. Nascent Biotech has received licensing revenue in the fiscal years ending March 31, 2022, and 2021. However, they have not produced any product revenues. Nevertheless, the firm sold a license agreement with the potential to generate $5 million in license fees.  But, certain milestones must be completed by the Company. Regardless, the company currently will not be able to market or sell its medicines.  At least, until they acquire permission from the U.S. Food and Drug Administration or FDA.  Alternatively, they seek approval from other regulatory bodies overseas for one or more of their drug candidates.
We are completing our phase 1 clinical trial for Pritumumab. Moreover, each drug candidate will require time and capital before we can apply for IND approval from the FDA or commence clinical trials. Therefore, for the foreseeable future, we do not expect to achieve any product revenues and will have to fund all of our operations and capital expenditures from cash on hand, licensing fees and grants, and potentially, future offerings. (Source: Nascent Biotech, Form 10-k)
Additional financing is required
Nascent Biotech will need to look for extra funding, which may not be available on reasonable conditions. If the firm is unable to raise additional funds on acceptable terms in a timely manner, it may be unable to complete planned pre-clinical and clinical trials or receive FDA and other regulatory authority approval for any therapeutic candidates. Any further sources of financing will almost certainly require the issuing of more equity securities.  This will further dilute current investors.
Outside services are required to conduct clinical trials
Nascent Biotech states in its prospectus that it proposes to perform clinical trials and produce its products with the help of third-party service partners. The outcome of the lengthy and complex process of identifying new compounds and developing new products is inherently uncertain.  Moreover, it involves a high degree of risk and cost. Drug research and development are time-consuming, costly, and unpredictable processes. From early discovery or design to development to regulatory approval, the process can take many years. Drug candidates can fail at any point along the way, including as a result of negative clinical trial findings.
There can be no certainty that the company will be able to reach the expected clinical trial start and completion dates. Also, it can still miss regulatory submission deadlines and product candidate launch dates.  Moreover, it may not receive regulatory clearance for new drugs or additional indications or dosage forms for existing medications. Regulatory decisions on labeling, ingredients and other issues may have a detrimental effect on the availability or commercial potential of commercial products.  Moreover, there is no guarantee that any of the planned products will get regulatory approval and/or be commercially successful.
NBIO Stock In The News
Nascent Biotech, Inc. Begins Enrollment of Final Patient Cohort to Complete Phase One Clinical Research (October 2022)
Nascent Biotech, Inc. stated that the first patient in the fifth and final cohort of their Phase I clinical trial evaluating Pritumumab (PTB) as a therapy for Primary and Metastatic Brain Cancer has been enrolled. Patient recruitment for Phase I is still open.  Anyone interested in participating may visit www.clinicaltrials.gov and search for Pritumumab. Following the end of the Fifth Cohort's treatment, the Company will prepare data for FDA submission.  This is in preparation for Phase II clinical research. PTB is a naturally occurring human antibody that binds to Cell Surface Vimentin (also known as Ectodomain Vimentin), a protein found on the surface of epithelial malignancies. PTB is a type of targeted immunotherapy that targets only cancer cells while leaving healthy cells alone.
Nascent Biotech, Inc. Completes Fourth Cohort in Phase 1 Human Trial for Primary and Metastatic Brain Cancer (September 2022)
Nascent Biotech, Inc. announced the completion of the Fourth Cohort in the Company's Phase I trial.  The company is evaluating Pritumumab ("PTB") as a therapy for Brain Cancer, including Primary and Metastatic Brain Tumors. This milestone allows proceeding to the fifth and final cohort after assessing data from the four completed cohorts. Phase I patient enrolment is still ongoing. The Phase I trial will be completed after the Fifth Cohort's treatment is completed.  Then, the Company will compile data for submission to the FDA in preparation for Phase 2 clinical research.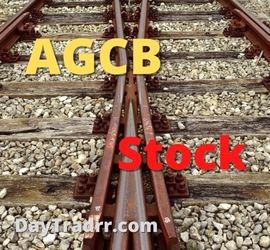 Altimeter Growth Corp. 2 (AGCB Stock) is a blank-check, special acquisitions company that has not identified a potential merger acquisition target.  A special acquisitions company (SPAC), is a blank-check company that engages in seeking a merger or acquisition.  This can be through a share exchange, asset acquisition, share purchase, reorganization, or a similar business combination.  It can also occur with one or more businesses or entities.
The company was founded on October 14, 2020, and is headquartered in Menlo Park, CA. At this point, the Company has not selected any potential business combination target. However, the Company intends to identify, acquire, and operate a business in the technology sector.