TUEM Stock – What Investors Should Know About Tuesday Morning Corp.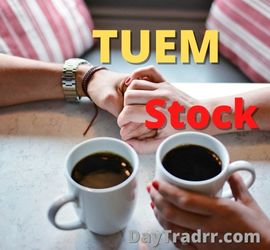 Tuesday Morning Corporation (TUEM Stock) is a discount retailer located in the United States. The company sells upmarket home textiles, home furnishings, and housewares.  Also, gourmet food goods, pet supplies, bath and body treatments, toys, and seasonal décor products. It had 489 stores in 40 states as of July 2, 2022. The company was established in 1974 and is headquartered in Dallas, Texas.  The company operates as an off-price retailer of upmarket decorative home and lifestyle goods.
Tuesday Morning Corp. was founded in 1974.  It has become a nationwide retail business specializing in domestic and foreign closeouts.  The company specializes in medium to high-end name-brand gifts, luxury home textiles, home furnishings, housewares, and seasonal décor. Tuesday Morning offers a treasure hunt shopping experience distinguished by an assortment of varied goods. The company emphasizes premium brands and designer names at savings of 20-60% off department and specialty store pricing. This strategy creates tremendous product demand. Also, it produces excitement, anticipation, and a sense of urgency for customers who are loyal to the brand.
Upscale Merchandise – Merchandise that's identical or similar to products found in upscale department and specialty stores.
Variety – A mix of merchandise that includes upscale decorative accessories, luxury bed and bath linens, rugs, indoor and outdoor furniture, lamps, crystal and glassware, china, luggage, toys, gourmet foods, cookware, flatware, and seasonal items such as greenery, trim, gift wrap, and decorations.
Name-brands – Well-known, nationally advertised manufacturers and name brands from around the world at 20-60% off department and specialty prices
Relaxed shopping atmosphere – A casual, self-serve no-frills store atmosphere.
Tuesday Morning Corp (TUEM Stock) SEC Filings
Tuesday Morning Corp/de is incorporated in the state of Delaware. The company is primarily in the business of retail-variety stores. For financial reporting, their fiscal year ends on June 30th. This page includes all SEC registration details and a list of all documents (S-1, Prospectus, Current Reports, 8-K, 10K, Annual Reports) filed by Tuesday Morning Corp/de.
Tuesday Morning Corp is a firm established in the United States that mostly operates discount retail outlets. The company sells a wide variety of products.  For example, ornamental home accessories, furniture, housewares, crafts, pet-related items, and seasonal items. The company sells products under several names, including Peacock Alley, Sferra, Lenox, Waterford, and Hartmann. Gift cards and retail credits are also available from the company. The corporation does business throughout the United States, with Texas, Florida, and California having the most stores. Tuesday Morning's retail stores operate in both primary and secondary locations in the suburban markets. The Company's subsidiaries include TMI Holdings, Inc., Tuesday Morning, Inc., Friday Morning, LLC, Days of the Week, Inc., Nights of the Week, Inc., and Tuesday Morning Partners, Ltd.
TUEM Stock in the News
Tuesday Morning Secures Commitment for Strategic Investment (September 2022)
Tuesday Morning Corporation (TUEM Stock) announced that it has entered into an agreement to secure $32 million in convertible debt financing. The capital influx is from a special purpose vehicle ("SPV") formed by Retail Ecommerce Ventures LLC ("REV"), the owner of a diverse portfolio of consumer brands that includes Pier 1 Imports ("Pier 1"), Linens 'n Things, Stein Mart, Modell's Sporting Goods, and Ayon Capital, LLC ("Ayon"). Additionally, certain members of Tuesday Morning's management team, including Chief Executive Officer Fred Hand, are providing $3 million in convertible debt financing. The proceeds from the parties' investments are expected to strengthen Tuesday Morning's balance sheet.  This will enable it to begin executing an omnichannel strategy.  An eCommerce presence and digital activations will complement the Company's brick-and-mortar footprint over the long term.
Convertible debt investment – Investors include Retail Ecommerce Ventures, Ayon Capital, and Existing Management, Including CEO Fred Hand.  The group intends to Invest $35 Million via a Convertible Debt Transaction.
Strengthens TUEM balance sheet – Investment Expected to Strengthen Tuesday Morning's Capital Position and Offer Strategic Benefits via Retail Ecommerce Ventures' Fulfillment Network, Systems, and Technology
Licensing agreement – Terms Also Include a Licensing Agreement That Will Enable Tuesday Morning to Sell Pier 1 Products
Change in control – The transaction results in a "Change in Control" for Tuesday Morning.  Retail Ecommerce Ventures and Ayon Capital will have a majority of seats on the new board.
Tuesday Morning Corp releases Fiscal 2022 Results (September 2022)
Tuesday Morning Corporation (TUEM Stock) announced its results for the fourth quarter and full-year fiscal 2022 ended July 2, 2022. The Company ended fiscal 2022 with $7.8 million in cash and cash equivalents.  Also, $57.2 million in outstanding borrowings under its line of credit, with $10.3 million still available in credit.  This compares to $6.5 million in cash and cash equivalents and $12.0 million in outstanding borrowings under its line of credit the previous year. Inventories were $148.5 million at the end of fiscal 2022, up from $145.1 million the previous year. The operating loss for fiscal 2022 was $51.5 million compared to a loss of $49.0 million in fiscal 2021.
Net sales – were $749.8 million for fiscal 2022 compared to $690.8 million for the prior year.
The gross margin – was $191.8 million and the gross margin rate was 25.6% for fiscal 2022. The gross margin was $206.0 million and the gross margin rate was 29.8% for fiscal 2021.
SG&A – was $240.9 million in fiscal 2022. As a percentage of net sales, SG&A was 32.1% for fiscal 2022. In fiscal 2021, SG&A was $244.2 million, and as a percentage of sales was 35.3%.
Tuesday Morning Corporation Files Chapter 11 to Pursue Financial and Operational Reorganization (May 2020)
Tuesday Morning Corp. announced that it will undertake financial and operational reform.  This is in order to reduce the Company's outstanding liabilities and improve its overall financial position.  These efforts are being taken in response to the enormous strain posed by the COVID-19 epidemic and its impact. Tuesday Morning filed voluntary petitions for protection under the Constitution to pursue this reorganization.  Protection under Chapter 11 of the Bankruptcy Code was filed in the United States Bankruptcy Court for the Northern District of Texas, Dallas Division.
In the end, this procedure will give Tuesday Morning an opportunity to navigate the COVID-19 pandemic and emerge as a more powerful company. The Company has decided to continue operations during the reorganization process.  To this end, the company has acquired a commitment from its existing lender group to provide debtor-in-possession (DIP) financing in the amount of $100 million. The Company is required to comply with the DIP agreement and receive up to $25 million in additional funding, which the Company is now seeking.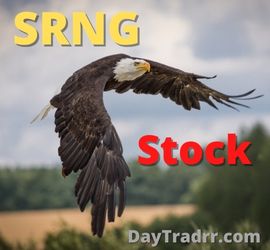 Soaring Eagle Acquisition (SRNG Stock) is a special acquisition company (SPAC) that merged with Ginkgo Bioworks (DNA Stock) in September 2021.  A SPAC Company is a blank check company, also commonly referred to as a Special Purpose Acquisition Company.  SPAC companies are formed for the purpose of effecting a merger, share exchange, asset acquisition, share purchase, reorganization, or similar business combination with one or more businesses or entities.
Soaring Eagle Acquisition Corp. (SRNG Stock) was formerly known as Spinning Eagle Acquisition Corp.  The company changed its name to Soaring Eagle Acquisition Corp. in February 2021. The company was originally founded in 2020 with headquarters located in L.A., CA.