SRNG Stock – Soaring Eagle Acquisition Corp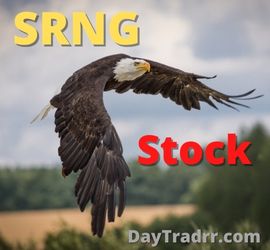 Soaring Eagle Acquisition (SRNG Stock) is a special acquisition company (SPAC) that merged with Ginkgo Bioworks (DNA Stock) in September 2021.  A SPAC Company is a blank check company, also commonly referred to as a Special Purpose Acquisition Company.  SPAC companies are formed for the purpose of effecting a merger, share exchange, asset acquisition, share purchase, reorganization, or similar business combination with one or more businesses or entities.
Soaring Eagle Acquisition Corp. (SRNG Stock) was formerly known as Spinning Eagle Acquisition Corp.  The company changed its name to Soaring Eagle Acquisition Corp. in February 2021. The company was originally founded in 2020 with headquarters located in L.A., CA.
Soaring Eagle Acquisition Corp. (SRNG Stock) Announces $1.5 Billion IPO (February 2021)
Soaring Eagle Acquisition Corp. is Eagle Equity Partners' seventh public acquisition vehicle.  The SPAC is led by Harry Sloan, Jeff Sagansky, and Eli Baker.  Pricing of its initial public offering of 150,000,000 units is at a price of $10.00 per unit. Each unit sold in the first public offering contains one Class A ordinary share.  Also, one-fifth of a warrant to purchase one Class A ordinary share at a price of $11.50 per share. Beginning February 24, 2021, the units will be listed on the Nasdaq Capital Market ("Nasdaq") and will trade under the ticker code "SRNGU." The Class A ordinary shares and warrants will be listed on Nasdaq under the symbols "SRNG" and "SRNGW".  This transition will occur once the securities comprising the units begin separate trading. The IPO is scheduled to close on February 26, 2021.
Soaring Eagle SPAC (SRNG Stock) merges with Ginkgo Bioworks (DNA Stock) (September 2021)
In September 2021, Soaring Eagle SPAC (SRNG StockTicker) merged with Ginko Bioworks (DNA Stock Ticker).
Stock ticker symbol change –  SPAC merger will result in SRNG stock changing to the new DNA stock ticker.
Exchange shift – This will also see it shift from the Nasdaq Exchange to the New York Stock Exchange.
Ginkgo Bioworks will exit the SPAC merger with $1.6 billion in total proceeds.
Valuation – It also sets a value of $15 billion for the company.
Ginkgo Bioworks is a biotech company working on a method to allow cell programming. It was founded in 2008 and operates out of Boston, Mass.  The company's goal is to make cell programming as easy to perform as computer programming.
Management continuity – The SPAC merger has Ginkgo Bioworks maintaining its current management team.  However, there are changes for its Board of Directors. That includes Soaring Eagle CEO Harry Sloan joining the company's Board. Several other individuals are also taking seats on the combined company's updated Board of Directors.
Ginkgo and Soaring Eagle expect to close the transaction in the third quarter, at which point Ginkgo's Class A common stock will be listed on the New York Stock Exchange under the ticker symbol "DNA". The Business Combination is expected to provide up to $2.5 billion of gross cash proceeds, including Soaring Eagle's $1.725 billion of cash in trust (subject to any redemptions by Soaring Eagle shareholders) and $775 million in gross proceeds from a PIPE transaction priced at $10.00 per share of Class A common stock of Soaring Eagle to be funded immediately prior to the closing of the transaction. (Source prnewswire.com)
More About Ginkgo Bioworks
Ginkgo Bioworks Holdings, Inc. is in the biotechnology industry. Its platform enables biotechnology applications across a wide range of industries.  Applications span food and agriculture to industrial chemicals and medicines. The company operates in two segments: Cell Programming/Foundry and Biosecurity. Jason Kelly, Reshma Shetty, Bartholomew Canton, Austin Che, and Thomas F. Knight, Jr. formed the company in 2008.  It is headquartered in Boston, MA. Ginkgo is developing a platform that will allow customers to program cells in the same way that they program computers. The company's platform enables biotechnology applications in a variety of areas, including food and agriculture, industrial chemicals, and pharmaceuticals. Ginkgo is also actively participating in a number of COVID-19 response efforts, such as K-12 pooled testing, vaccine production optimization, and medicines research.
Ginkgo Bioworks and Soaring Eagle announced in May 2021, that they had reached a merger agreement.  The deal values Ginkgo at $15 billion and is expected to generate up to $2.5 billion in revenues. According to an April press release, Soaring Eagle is the seventh SPAC run by former Metro-Goldwyn-Mayer chairman Harry Sloan and ex-CBS Entertainment president Jeff Sagansky.
Soaring Eagle Acquisition Corp. (SRNG Stock) – SEC Filings
Soaring Eagle Acquisition Corp. is incorporated in the state of the Cayman Islands. Soaring Eagle Acquisition Corp is primarily in the business of biological products (no diagnostic substances). For financial reporting, their fiscal year ends on December 31st. This page includes all SEC registration details and a list of all documents (S-1, Prospectus, Current Reports, 8-K, 10K, Annual Reports) filed by Soaring Eagle Acquisition Corp.
Ginkgo sued over Revenue Statements for a $15 bln SPAC deal with Soaring Eagle Acquisition Corp. (SRNG Stock)
Shareholder litigation has been filed against Ginkgo Bioworks Holdings Inc. Court filings allege that Ginkgo misrepresented its revenue sources in comments regarding its $15 billion merger with SPAC, Soaring Eagle. On Thursday, shareholder Kevin Stuart filed a lawsuit in Oakland, California, against the biotechnology company and special purpose acquisition company Soaring Eagle Acquisition Corp. The complaint was submitted three days after Ginkgo reported in its third-quarter report that the US Department of Justice had launched an "informal investigation" into financial wrongdoing accusations brought by a short seller.
Ginkgo said in a Nov. 15, 2021 press release that a Milbank-led investigation found that the short seller's accusations were "unfounded and that no restatement of Ginkgo's financials was needed."
SPACs raise cash through initial public offerings (IPOs).  Then, they merge with private corporations and take them public. Stuart's complaint, which cited a short seller Scorpion Capital's October report on the company, accused the company, SPAC, and its executives of attempting to conceal that the majority of Ginkgo's revenue was generated through other entities it created, funded, or controlled rather than through third-party customers. The investor also stated that the company's valuation was substantially lower than what had been declared.
CASE DETAILS:
According to the filed complaint, during the class period, Ginkgo Bioworks made materially false and/or misleading statements and/or failed to disclose that: (1) the Company's failure to derive real revenue from third-party customers left it almost completely dependent on related parties; (2) as a result, most, if not all, of the Company's revenue came from related parties the Company created, funded, or controlled through its ownership and board seats; (3) the Company was misclassifying and underreporting related party revenue in order to conceal the Company's near total-dependence on related parties; (4) many of the Company's new R&D partners are undisclosed related parties and/or façades; (5) as a result, the Company's valuation was significantly less than Defendants disclosed to investors; and (6) as a result, Defendants' public statements were materially false and/or misleading at all relevant times. (Source: prnewswire)
What is a SPAC Stock?
A SPAC or special purpose acquisition company is a publicly-traded, cash-rich company.  Its sole purpose is to find a suitable private company and take it public through a merger or acquisition.  As a result, the private company can be publicly traded but avoids much of the initial public offering (IPO) hassle and expense.  A SPAC stock refers to the common shares of a SPAC shell company traded before a merger takes place. (Source: daytradrr.com)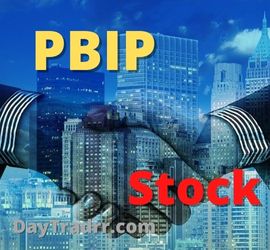 Prudential Bancorp Inc. of Pennsylvania (PBIP Stock) has been acquired by Fulton Financial Corporation (Nasdaq: FULT). However, the two will act as independent subsidiaries until the merger is complete in late 2022-early 2023.  Prudential Bancorp, Inc. of Pennsylvania (BPIP Stock) is the mid-tier holding company for Prudential Savings Bank. Prudential Savings Bank is a Pennsylvania-chartered, FDIC-insured savings bank.
Fulton Financial Corporation (NASDAQ: FULT) and Prudential Bancorp, Inc. (NASDAQ: PBIP) announced that Prudential Bancorp shareholders have voted to approve Fulton's acquisition of Prudential Bancorp and its subsidiary, Prudential Bank, located in Philadelphia.  More than 98% of the votes cast were voted in favor of approving the Agreement and Plan of Merger.  The intended acquisition was previously announced on March 2, 2022.