GRVI Stock – What Investors Should Know About Grove Inc.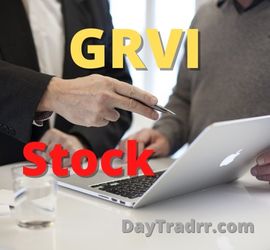 Grove Inc. (GRVI Stock) changed its name to Upexi Inc. (UPXI Stock) in August 2022 and expands beyond CBD extracts to serve a broader market.  The company was founded in 2018 to develop, produce, market, and sell raw materials, white-label products, and end-user products. Product offerings incorporate industrial hemp plant extract and cannabidiol for consumers and wholesalers. Grove Inc. and its subsidiaries service consumer markets.  These include botanical, cosmetic care, pet care, and functional food. In addition, Grove Inc. hosts an annual exhibition and tradeshow serving the CBD business in the United States. The company was founded in 2018 and is based in Henderson, Nevada. Grove Inc. launched its IPO in July 2021.  However, the firm eventually saw a 50% decrease from its peak valuation during the ensuing twelve months.
Grove (GRVI Stock) Changes Name To Upexi Inc (August 2022)
Grove Inc. filed to change its name to Upexi Inc. in August of 2022. Its wholly-owned subsidiaries are called Upexi Holdings LLC and Upexi Enterprises LLC. Grove Inc. started as a scaling hemp company but has expanded beyond the CBD (cannabinoid) industry.  The company's expanded focus is on larger market opportunities.  Specifically, consumer brands, SaaS programmatic advertising technology, and direct-to-consumer markets. In other words, management will pursue their current brands, amassing consumer data, distribution channels, and advertising technology,  This will provide a strong environment for brand growth and successful integration of any future brands the company acquires. Ultimately, the organic expansion of the current business and the Upexi Brand acquisition plan will drive business growth.
"The Direct-to-Consumer market will remain a key initiative as we believe consumer behavior has been changed forever and that profits and value will continue to be in this vertical. To this end, we have made an investment in an advertising platform to acquire the most valuable asset of a DTC company, which is customer data. The material growth of our consumer database has been a key driver of our sales and profits in fiscal year 2022. Each of the brands and businesses have contributed to company growth and have us better positioned for continued success. To support the future growth, we have made investments in distribution, logistics and technology to service our customers across all current and future product offerings. (Source: Allan Marshall, CEO)
More About Upexi Inc. (UPXI Stock)
Upexi drives aggregation innovation. For example, the firm accelerates Amazon and eCommerce businesses by focusing on consumer data and logistics expertise to promote growth and lower costs across multiple brands. Moreover, they focus on distribution and supply chain efficiencies.  The objective is to increase the profit margins of both acquired and new businesses. Acquisitions are primarily focused on lucrative enterprises with large consumer databases.  This synergy allows Upexi to cross-sell current products supplied by their numerous brands. An in-house SaaS advertising platform enables the company to reduce advertising expenses.  At the same time, they can reach more customers and amass more data.
Upexi continues to strengthen its partnerships with big-box retailers and vendors by acquiring potential resellers and liquidators. These acquisitions aid to establish new wholesale opportunities and eCommerce accounts while expanding distribution centers around the continental United States.  For example, California, Nevada, Massachusetts, and Florida, with plans to extend into Texas, Tennessee, and other states.  Ultimately, Upexi works to create in-house, third-party logistics solutions for its brands and partners.
Upexi Inc. (Formerly GRVI Stock) – Investor Relations
Upexi Inc. stock trades on the Nasdaq Securities Exchange using the UPXI  Stock ticker symbol. The company's online portal provides essential information to investors and shareholders.
Upexi Inc. (Formerly GRVI Stock) Sec Filings
Grove, Inc. is incorporated in the state of Nevada. Grove, Inc is primarily in the business of medicinal chemicals & botanical products. For financial reporting, their fiscal year ends on December 31st. This page includes all SEC registration details and a list of all documents (S-1, Prospectus, Current Reports, 8-K, 10K, Annual Reports) filed by Grove, Inc.
Upexi Growth Going Forward
The future growth for the company is expected to result from growing existing brands and acquiring new businesses.  Target candidates are carefully selected that add synergistically to the firm's current core strengths.
Direct-to-consumer – The direct-to-consumer industry has forever changed consumer behavior.  Therefore, profits and value are expected to continue from this area of the business. To that aim, the firm invested in an advertising platform in order to collect the most important asset, consumer data. Increasing the consumer database is a key driver of sales and profitability in the fiscal year 2022.
Existing brands – Each of the existing brands and companies contribute to the company's growth and puts the company in a stronger position for future success. Therefore, investments continue in distribution, logistics, and technology to serve clients across all current and product offerings to support growth.
Acquiring businesses – The current turmoil in both the financial and business markets presents opportunities.  If valuations make sense, the company will be more active should the opportunity arise. To this end, any transaction will be structured with the intent to return the maximum value possible to shareholders.
Alan Marshall, CEO – Letter to Shareholders (July 2022)
"…Each of the brands and businesses has contributed to company growth.  To support future growth, we have made investments in distribution, logistics, and technology to service our customers across all current and future product offerings…  We have evaluated many opportunities over the past two years and have remained extremely cautious during this period of elevated multiples. If valuations make sense, we expect to be more active should the opportunity arise. To be clear, with this strategy, any transaction we conduct will be structured with the intent to return the maximum value possible to our shareholders…. Our cash flow from operations increased over the fiscal year 2022 and we remain committed to that trend continuing as our revenue grows. We have a solid balance sheet for future growth with the use of debt and equity to maximize shareholder value."  (Source: Alan Marshall, CEO)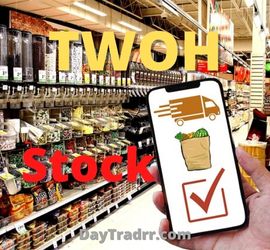 Two Hands Corp (TWOH Stock) engages in three on-demand branches of the grocery business: brick-and-mortar, online delivery, and custom imports.
  In addition, the company creates and controls brand strategies on behalf of itself and its clients.  The Company executes digital advertising campaigns required to market both its own and the client's products and services.  This includes research, planning, pricing, creative development, tracking, and deployment. The Company's grocery business is focused on three on-demand brands: 
GoCart.city
, 
Grocery Originals
, and 
Cuore Food Services
.
Two Hands' online delivery marketplace, GoCart.city, allows customers to shop online and have their groceries delivered. The Grocery Originals is the Company's physical grocery shop, which is located in Mississauga, Ontario, near the Company's warehouse. Cuore Food Services is the wholesale food distribution division of the company. I8 Interactive Corporation is the Company's wholly-owned subsidiary which manages the company's activities. The three divisions share industry-standard warehouse storage space and inventory with the inventory constantly updated,  Product offerings consist mostly of vegetables, meats, pantry items, bread & pastry goods, gluten-free goods, and organic items.  The company maintains long-term relationships and connections with a variety of suppliers in Canada and worldwide.