RTPY Stock Merges with Aurora Innovation Inc. to Become AUR Stock
RTPY Stock is a Special Purpose Acquisition Company that merged with Aurora, a self-driving technology firm to become AUR Stock in November 2021.  Reinvent Technology Partners Y (RTPY Stock) is a Special Purpose Acquisition Company.  A SPAC is a blank check company, that intends to effect a merger, capital stock exchange, or asset acquisition.  This can be through a stock purchase, reorganization, or related business combination with one or more businesses or entities. Reinvent Technology Partners was founded in 2020 and is based in New York, New York.
In November 2021, self-driving technology company Aurora announced it has completed its business combination with Reinvent Technology Partners Y. The business merger was approved by Reinvent Technology Partners stockholders in a special meeting held on November 2, 2021.  The decision was formally closed on November 3, 2021. Aurora's Class A common stock & warrants trade on the Nasdaq under the ticker symbol "AUR" and "AUROW," respectively.
Aurora Innovation, Inc. is a company that designs and develops vehicle hardware, software, and data services. Its main feature is Aurora Driver, which allows the vehicle to drive itself. Aurora was founded in 2017 by self-driving industry leaders.  The company is transforming transportation by making it safer, more accessible, more reliable, and more efficient. Chris Urmson, Sterling Anderson, and Drew Bagnell formed the company, which is headquartered in Pittsburgh, Pennsylvania.
Merger With SPAC RTPY Stock (November 03, 2021)
"Today marks a significant milestone for Aurora and the self-driving industry as we revolutionize transportation – making it safer, increasingly accessible, and more reliable and efficient than ever before. With our expert team, deep industry partnerships, and cutting-edge technology, Aurora is the company to deploy the Aurora Driver at scale across both autonomous trucking and passenger mobility. As a public company, we'll accelerate the work we're doing to deliver the benefits of self-driving technology safely, quickly, and broadly." (Source: Chris Urmson, Co-Founder and Chief Executive Officer of Aurora)
What Is a SPAC Stock?
A SPAC or special purpose acquisition company is a publicly-traded, cash-rich company.  Its sole purpose is to find a suitable private company and take it public through a merger or acquisition.  As a result, the private company can be publicly traded but avoids much of the initial public offering (IPO) hassle and expense.  A SPAC stock refers to the common shares of a SPAC shell company traded before a merger takes place.
A special purpose acquisition company (SPAC) has no other commercial operations.  It is founded for the purpose of raising cash through an initial public offering (IPO) and is devoted to either acquiring or merging with another firm. SPACs, are often known as blank check firms.  They have existed for decades, but their popularity has skyrocketed in recent years. (Source: daytradrr.com)
More About Aurora Innovation Inc. (AUR Stock)
The Aurora Driver is Aurora Inc's flagship product.  It is designed to allow any vehicle platform to operate safely and effectively around the globe without a human driver. The technology adapts to Class 8 trucks all the way down to passenger vehicles. Aurora intends to deploy Aurora Horizon, an autonomous commercial trucking company, in late 2023.  This is to be followed by Aurora Connect, a driverless ride-hailing company, in 2024. Aurora's Driver-as-a-Service business model will allow fleet owners to buy vehicles powered by the Aurora Driver.  Fleet owners can subscribe to the service and operate autonomous mobility and logistics services through Aurora-certified fleet service partners.
Aurora Horizon – will offer carriers and private fleets a dependable and scalable driver supply powered by the Aurora Driver.  It comprises a robust suite of tools designed to integrate these cars into existing operations and maximize uptime. OEM partners and carrier customers enhance the product through a series of commercial pilots as part of our Aurora Driver Development Program.  This helps to guarantee carriers have confidence in the safety and dependability of Aurora Horizon at launch in 2023.
Aurora Connect – will allow vehicles equipped with the Aurora Driver to safely connect to ride-hailing networks and transport passengers. Aurora Connect is being built to provide ride-hailing networks with a predictable and dependable supply of Aurora-powered vehicles.  In turn, providers can adapt to fluctuating demand, whatever the customer's requirements.  For example, getting from the airport to a hotel, from the hotel to an event, or from home to almost anywhere.
Collaboration with Major Manufacturers, Freight, and Mobility providers
Aurora is collaborating with leading manufacturers and networks in freight and personal mobility.  Major partners include one of the world's largest transportation and logistics companies, FedEx.  Additionally, the largest global ride-hailing platform, Uber.  OEM partners include the number one global vehicle OEM, Toyota.  Additionally, two of the top three North American truck OEMs, Volvo and PACCAR.
Aurora Innovation Inc. (AUR Stock) – Investor Relations
Aurora Innovation Stock trades on the Nasdaq Exchange using the AUR Stock ticker symbol. The company's online portal provides essential information to investors and shareholders.
Aurora (Formerly RTPY Stock) Sec Filings
Reinvent Technology Partners Y is primarily in the business of services-computer integrated systems design. For financial reporting, their fiscal year ends on December 31st. This page includes all SEC registration details as well as a list of all documents (S-1, Prospectus, Current Reports, 8-K, 10K, Annual Reports) filed by Reinvent Technology Partners Y.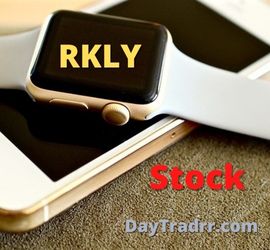 Rockley Photonics (RKLY Stock) provides sensor platforms for mobile health monitoring, machine vision, and fast data transmission solutions. The company is a global pioneer in photonic integrated circuits and associated modules, sensors, and full-stack solutions. The company is setting the groundwork for a new generation of applications across numerous industries. Applications range from next-generation sensing systems specifically tailored for mobile health monitoring and machine vision to high-speed, high-volume data networking solutions. Rockley thinks that photonics will one day be as ubiquitous as microelectronics.  To this end, the company has created a powerful and flexible platform.  It provides the necessary infrastructure required to target both mass markets and a wide range of vertical applications.