The Home Depot Headquarters – Contact Info & Investor Relations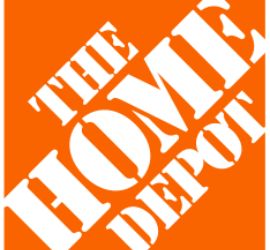 The Home Depot Headquarters are located in Atlanta, Ga. It is the world's largest home improvement vendor with 2,300 stores across North America. Home Depot opened its first two stores in Atlanta, Ga in 1979. The company began its journey with the goal of offering its consumers a one-stop store for their DIY home needs. In a world where everything is digitally connected, Home Depot embraces an online presence. This greatly assists the company to resolve issues for both its customers and its professional contractors. Home Depot is one of the country's largest and fastest-growing e-commerce retail chains. Through its web portals, mail, and phone contact tools, the corporate team provides extensive customer assistance and investor relations services.
Home Depot Headquarters and Contact Information
The Home Depot Headquarters Address –  2455 Paces Ferry Rd SE, Atlanta, GA 30339, United States
Phone Number: +1 770-433-8211, Phone Line Hours: Mon-Fri 9 am-5 pm (EST)
Email – public_relations@homedepot.com
Corporate Online Portal – You can visit their official corporate portal for business information related to Home Depot.
Commercial Website – Social media users and customers can use the commercial website. https://www.homedepot.com/.
Investor Relations Portal – Investors can use the investor relations portal – https://ir.homedepot.com/
The Home Depot – Company Overview
Home Depot, Inc. is a home improvement retailer. The Company offers its customers an assortment of building materials, home improvement products, lawn and garden products, decor products, and facilities maintenance, repair, and operations products and provides a number of services, including home improvement installation services and tool and equipment rental. It operates approximately 2,316 stores located throughout the United States (U.S.), including the Commonwealth of Puerto Rico and the territories of the U.S. Virgin Islands and Guam; Canada, and Mexico. The Company serves two primary customer groups: do-it-yourself (DIY) Customers and Professional Customers (Pros). DIY Customers include homeowners who purchase products and complete their own projects and installations. Pros are primarily professional renovators/remodelers, general contractors, handymen, property managers, building service contractors, and specialty tradesmen, such as electricians, plumbers, and painters. (Source: reuters.com)
The Home Depot Headquarters – General Contact Information
Investor Relations
Investor Relations Web Portal – Investors can use the investor relations portal – https://ir.homedepot.com/

Employee Stock Purchase Plan (ESPP)

, Toll-free 1-800-843-2150 (Computershare).

Stock Administration team,

Toll-free 1-800-654-0688 Ext 13777.

Direct Stock Purchase Plan (DSPP)?

Toll-free 1-800-577-0177 (Computershare Trust Company).

The Home Depot Investor Relations department,

phone number 770-384-2871.

Investor Relations Email address, investor_relations@homedepot.com
Consumer & Commercial Credit Customer Service
Consumer Account – Toll-free U.S. Phone: 1-800-677-0232
Commercial Accounts – Toll-free U.S. Phone: 1-800-395-7363
Commercial Revolving Cards – Toll-free U.S. Phone: 1-800-685-6691
Customer Service & Support
Online Customer Service – Web Portal – https://www.homedepot.com/c/customer_service
Customer Care Store Specialist – Toll-free 1-800-553-3199 (Queries Related to Stores)
Online Order Support – Text at 38698 (Standard carrier rates apply)
Applicant Questions Contact – US Toll-free 1-866-698-4347
Customer Questions Helpline Number – US Toll-free 1-800-HOME-DEPOT (1-800-466-3337)
Home Depot Headquarters – Online & Social Media Resources.
The resources below provide more information on Home Depot.  It includes links to their social media accounts, corporate website, customer service information, and more.
The Home Depot Headquarters History
Bernard Marcus, Arthur Blank, Ron Brill, Pat Farrah, and Ken Langone co-founded The Home Depot in 1978. Home Depot's vision was to develop home-improvement superstores that were larger than any of its competitors. Ken Langone, an investment banker, assisted Marcus and Blank in obtaining the necessary financing. On June 22, 1979, the first two stores opened in metro Atlanta built on premises leased from J. C. Penney. Home Depot went public on the NASDAQ on September 22, 1981. The initial public offering (IPO) raised $4.093 million. On April 19, 1984, The Home Depot was listed on the New York Stock Exchange.
In 1981, The Home Depot expanded from Georgia to Florida, opening locations in Hollywood and Fort Lauderdale. By 1984, The Home Depot had 19 stores and gross sales of more than $256 million. On October 31, 1984, Home Depot paid $40 million to acquire Bowater Home Center from Bowater Inc. The acquisition allowed the company to penetrate the Dallas market. The Home Depot's rapid expansion and development in the mid-1980s caused financial difficulties.  During that period, earnings decreased by 42 percent, and debt soaring to $200 million. The Home Depot's financial woes also prompted the stock price to decrease. To alleviate financial difficulties, it established only 10 locations in 1986.  The company also issued a follow-on stock offering of 2.99 million shares at $17 per share.  These steps assisted The Home Depot in reorganizing its operations and restructuring its debt.
The Home Depot Surpasses Lowe's
In 1989, Home Depot surpassed Lowe's to become the largest home improvement retailer in the United States. In the 1990s, Home Depot sought to reinvent its market position. The EXPO, an installation program for high-quality home improvement items such as windows and carpets, was introduced in 1991. In 1995, the 480-page book Home Improvement 1-2-3 was released. In 1994, Home Depot paid $150 million for a 75% stake in the Canadian hardware company Aikenhead's Hardware. All Aikenhead's Hardware locations were later converted to The Home Depot locations. Sales reached $10 billion by 1995, with 350 outlets operating.
2008-Present
2008 housing slump – With the housing market slump in 2008 and 2009, Home Depot announced the layoff of thousands of associates.  Also, the closure of 54 shops nationally, including the entire EXPO Design Center chain.
Expanded distribution – In 2013, The Home Depot established two large distribution centers in Atlanta and Los Angeles
Leadership change – On November 1, 2014, Frank Blake stepped down as CEO and was succeeded by 57-year-old Craig Menear. Blake would remain as chairman of the corporation. Menear joined The Home Depot in 1997 where he held a variety of management and vice-presidential positions.
Merger and acquisition activity – Home Depot paid $1.6 billion to P2 Capital Partners, Goldman Sachs' private equity arm, and Interline Brands' management. In August 2016, Interline Brands fully integrated with The Home Depot, with the Interline Brands website combining with The Home Depot website. Interline Brands' subsidiaries are now subsidiaries of The Home Depot.
Expanded online presence – Hanover Direct sold The Company Store's online business to Home Depot in 2017. The Company Store was formed in 1911.  Although there were five physical locations, the primary focus was on catalog and internet sales. The deal did not include the five physical locations.
Further leadership shuffle – Craig Menear, CEO, and President of The Home Depot stated he would step down as CEO and President on March 1, 2022.  However, Menear remains Chairman of the Board. Ted Decker, a former executive vice president, took his post.
(Source: en.wikipedia.org)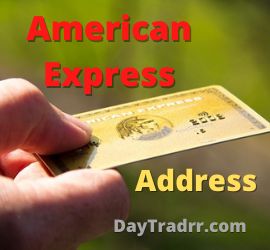 The American Express Address varies depending on the particular financial service or department you are looking to contact.  The American Express address for Corporate Headquarters is 200 Vesey Street, New York, NY 10285-3106200. American Express is a financial services firm and one of the Dow Jones industrial average's 30 component companies.
The company provides charge and credit payment card products and travel-related services worldwide directly and through its subsidiaries. Its travel and lifestyle services include payment and financing products, network services, and accounts payable expense management products. Moreover, AmEx offers a wide range of card services like charge cards and credit cards.  In fact, the company operates the fourth largest general-purpose card network in the world.