RKLY Stock – About Rockley Photonics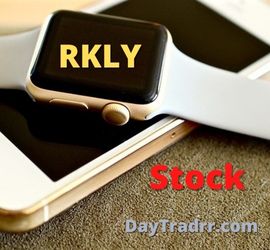 Rockley Photonics (RKLY Stock) provides sensor platforms for mobile health monitoring, machine vision, and fast data transmission solutions. The company is a global pioneer in photonic integrated circuits and associated modules, sensors, and full-stack solutions. The company is setting the groundwork for a new generation of applications across numerous industries. Applications range from next-generation sensing systems specifically tailored for mobile health monitoring and machine vision to high-speed, high-volume data networking solutions. Rockley thinks that photonics will one day be as ubiquitous as microelectronics.  To this end, the company has created a powerful and flexible platform.  It provides the necessary infrastructure required to target both mass markets and a wide range of vertical applications.
Rockley, founded in 2013, is ideally positioned to support hyper-scale manufacturing.  This enables the company to meet a wide range of high-volume business applications. Rockley collaborates with a number of tier-1 customers from a variety of industries.  Collectively, they create the complex optical systems network needed to bring transformative products to market.
Is RKLY Stock a Good Buy?
According to MarketBeat, the consensus ratings of 6 analysts in the last year for Rockley Photonics stock is Moderate Buy based on the current 2 hold ratings and 4 buy ratings for RKLY Stock.  The company continues to issue positive reports with significant developments in 2022.
RKLY Stock Raises Additional Financing (October 2022)
OXFORD, England & PASADENA, Calif., October 03, 2022: Rockley Photonics Holdings Limited (NYSE: RKLY) is a global pioneer in photonics-based health monitoring and communications solutions.  The company has announced that the holders of its Convertible Senior Secured Notes due 2026 have provided $10.0 million in financing. The agreement also establishes a framework for the Company to explore up to $15.0 million in net additional financing in the form of notes convertible into Rockley's ordinary shares with these investors.
In addition to the present holders' investment, Rockley's chairman and CEO, Andrew Rickman, gave an additional $0.5 million.  This brings the total amount of financing to $10.5 million. Dr. Rickman's involvement was examined and authorized independently by the Company's audit committee and independent members of the Board of Directors.
"Our bondholders are committed to Rockley and its success. They've done a significant amount of work to understand the opportunity in front of us, and I believe their continued investment is a clear demonstration of their confidence in our ability to reach our goals. As we approach the commercialization of our Bioptx™ biosensing solution, we are at a critical point in the development of the Company. To that end, the bondholders and I devised a financing solution that would help us to deliver our product to our customers by year-end. I believe this financing is a big step toward our achieving this goal." (Source: Dr. Andrew Rickman, chairman, and CEO of Rockley)
Next-Generation Laser Spectrophotometer Chip for Wearable Health Monitoring (September 2022)
Rockley Photonics Holdings Limited (NYSE: RKLY Stock) is a worldwide pioneer in photonics-based health monitoring and communications solutions. The company announced the development of what it believes to be the world's first commercial micro-transfer-printed (mTP) silicon-photonics-based laser. This ground-breaking development enables Rockley to further increase the density and shrink the size of its high-density spectrophotometer chips.  They are already considered the world's smallest for broadband infrared wavelength laser spectrometry (covering 1000 nanometers of the spectrum.  Moreover, they are smaller in area than LED-based solutions currently used in wearables.
This breakthrough has the potential to have a substantial influence on a wide range of applications.  For example, the development of extremely compact wearable devices for the detection and measurement of numerous biomarkers. In the first half of 2024, new silicon-photonics-based biosensing chips based on mTP technology are projected to be available. The new chip technology should have no effect on the future launch of Rockley's BioptxTM biosensing band.  Nor, will it impact any current-generation devices developed by Rockley and its customers.
With this breakthrough in the mTP of silicon-photonics-based lasers, Rockley has dramatically increased the laser density of its photonics integrated circuits (PICs) for biosensing, creating what it believes to be the world's highest-density broad-wavelength laser spectrophotometer chip, surpassing its own previous achievements. Moreover, the mTP process is expected to reduce manufacturing costs and enable thinner smaller footprints, and higher-density chip designs. These attributes are powerful benefits for use in consumer and MedTech devices and could facilitate the integration of Rockley's biosensing technology into future tiny wearables. (Source: Rockley Photonics Press Release September 22, 2022)
Rockley Photonics Signs Receives First Commercial Purchase Order for Its Non-Invasive Biosensing Wristband (August 2022)
Rockley Photonics (RKLY Stock) reported it has signed a supply agreement establishing the customer's initial purchase commitment for 2023.  This marks the first commercial buy order from a worldwide healthcare technology provider for its non-invasive biomarker-detecting wristbands. The BioptxTM Baseline devices included in this order will use Rockley's biosensing technology.  It represents a complete end-to-end solution for non-invasive, continuous, and near-real-time monitoring of various biomarkers. The first devices are planned to arrive in Q4 2022.  Thus, it puts Rockley's groundbreaking biosensing technology on end-users wrists by the end of 2022.
"This is a pivotal moment for Rockley as our MedTech customers begin to deploy wearable, non-invasive biosensing solutions that could help improve patient treatment. To support the demand, we have established manufacturing partnerships to provide high-volume production, which is planned for 2023. This initial order, along with the commitment for future orders, represents a significant step toward expanding our 'Powered by Rockley' presence in the MedTech market — and brings us closer to our goal of empowering people with timely insights and fostering a more personalized approach to managing health and well-being." (Source: Dr. Andrew Rickman, chairman, and chief executive officer of Rockley)
RKLY Stock – Investor Relations
Rockley Photonics Stock trades on the New York Stock Exchange using the RKLY Stock ticker symbol. The company's online portal provides essential information to investors and shareholders.
Alibaba Stock is traded on the NYSE as American depository shares. However, the company has also applied for a primary listing on the Hong Kong Stock Exchange in July of 2022. Primary listing on the HKEX would be in the form of ordinary shares after the listing process is completed.  The primary listing process is projected to occur before the end of 2022.
Alibaba Group Holding (Alibaba Stock) is one of China's top e-commerce conglomerates. In recent years, the company has evolved from a basic e-commerce corporation to a conglomerate.  Subsidiary companies range from logistics and food delivery to cloud computing. The organization has a strong presence in the New Retail sector. Its goal is to integrate digital payments, e-commerce, food delivery, and other aspects of business into one large ecosystem. The pervasiveness of smartphones and the growth of online shopping are assisting the company's traction in this market.