FCUV Stock: Analysis – Due Diligence – Risk Factors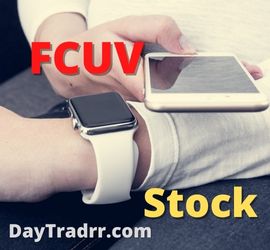 Focus Universal, Inc. (FCUV Stock) develops and manufactures smart hardware devices, integration software, and a Universal Smart Instrumentation Platform (USIP).
Focus Universal Inc. is a provider of patented hardware and software design technologies for the Internet of Things (IoT) and 5G.  To this end, the company develops and manufactures universal smart devices and integration software. Its technology includes a Universal Smart Instrumentation Platform (USIP) featuring Ubiquitor, its universal smart controller. The hardware and software integration platforms are suitable for embedded design, industrial control, and monitoring. Desheng Wang established the company in December 2012, and it is headquartered in Ontario, California. Focus Universal Inc. provides web marketing services, social and viral marketing campaigns, SEO consultation, bespoke web design, website usability consulting, and web analytics implementation.
FCUV Stock – SEC Filings
Focus Universal Inc. (FCUV Stock Ticker) is incorporated in the state of Nevada. Focus Universal Inc is primarily in the business of industrial instruments for measurement, display, and control. For financial reporting, their fiscal year ends on December 31st. This page includes all SEC registration details as well as a list of all documents (S-1, Prospectus, Current Reports, 8-K, 10K, Annual Reports) filed by Focus Universal Inc.
FCUV Stock Risk Factors
Earnings have declined by 28.4% per year over the past 5 years.  The company was incorporated on December 4, 2012.  As of December 31, 2021, they report an accumulated deficit of $12,937,091.
Volatility – Volatile share prices over the past 3 months
Insider selling – Significant insider selling has occurred over the past 3 months
Revenue – The company does not have meaningful revenue ($1M)
Focus Universal depends on key personnel
Future success will depend in part on the continued service of key personnel.  Particularly, Desheng Wang, Chief Executive Officer, and Edward Lee, the Chairman of our Board.  Moreover, if any of the directors and officers leave the company, they will face difficulties attracting potential replacement candidates. This is due to limited financial resources and operating history. In addition, the loss of any key employees or the inability to attract or retain qualified personnel could delay their plan of operations.  In turn, this could impact their ability to provide services to our current customer, Hydrofarm.
Regulatory actions could limit the ability to market and sell products
Many of the company's products, as well as the industries in which they are utilized, are subject to both domestic and international regulations. For example, regulatory action by the government might reduce the market for the Ubiquitor device and smart home installations.  Moreover, the power line grid is the communications grid that could be used by some of the company's products.  Use of the power grid is subject to special regulations in North America, Europe, and Japan.  In general, these regulations impact the company's ability to use electrical lines as a communication channel. Furthermore, certain competitors have used or may utilize regulatory actions to diminish the competitive market potential or boost the market opportunity for their own products.
Focus Universal outsources product manufacturing
Focus Universal outsources virtually all product manufacturing.  Therefore, it is susceptible to problems in connection with procurement, decreasing quality, reliability, and protectability.  For example, the company assembles Ubiquitor devices using fully manufactured parts, the manufacturing of which has been fully outsourced. As a result, they have no direct control over the manufacturing processes of their products. This lack of control may increase quality or reliability risks.  Moreover, it could limit their ability to quickly increase or decrease production rates.
Coronavirus Impact
The company's business operations and financial performance have been affected by the coronavirus pandemic. The coronavirus epidemic has had a negative impact on the economy all over the world. With the continuous spread, it is uncertain how economic activity and workflow will be affected globally or specifically. If the pandemic continues or conditions worsen, there may be a disruption in the company's supply chain.  This could negatively impact sales and client orders. Simply put, the coronavirus's influence on company activities is currently unknown. The COVID-19 epidemic had a negative influence on their subsidiary AVX in 2020. AVX experienced project delays as a result of government-imposed limitations on job site access. Employees were also infected with the virus, which hampered research and development. Due to a lack of cargo containers caused by the pandemic, there were delays in getting the inventory required to fulfill sales orders in 2021.
Potential inability to adequately protect intellectual property
The company faces a possible inability to appropriately secure intellectual property.  Particularly, when outsourcing the manufacturing of quantum light meters and filtration devices to China. Focus Universal relies on third-party manufacturers to adopt conventional manufacturer measures onsite.  For example, the usage of confidentiality agreements with personnel as part of manufacturing outsourcing arrangements. However, these measures, may not effectively prevent the unlawful use of such information and technological know-how.  Nor does it prevent manufacturers from retaining that know-how. Proprietary information will not be protected in China.  Certainly, not in the same way that it is in countries with more comprehensive intellectual property laws. To enforce and define the breadth of proprietary rights in China, costly and time-consuming litigation may be required.  On the other hand, failure to obtain or retain intellectual property or trade secret protection may have a negative impact on the company's competitive business position.
Limited ability to react to rapidly changing market conditions
Outsourcing restricts the company's capacity to respond to changing demand. If they do not accurately estimate future demand for products, production levels may fall short of meeting demand.  As a result, this will negatively impact operating performance. The capacity to manage inventory levels in order to meet customers' demand for products is critical. Currently, production levels and inventory management are based on six to twelve months of forecasted demand.  This takes into account supply lead times, production capacity, shipment scheduling, and dealer inventory levels. Overestimating or underestimating demand during a given season could severely impact adequate inventory levels.  In turn, this could have a negative impact on their net sales or working capital.  Moreover, it could impede the ability to meet customer demand, or result in excess and obsolete inventory expenses.
FCUV Stock in the News
Greg Butterfield Notifies Focus Universal Inc. of His Decision to Resign as A Member of the Board of Directors (July 2022)
Greg Butterfield notified Focus Universal Inc. on June 24, 2022, of his intention to resign as a member of the Company's Board of Directors and all committees, effective immediately. Mr. Butterfield's decision to resign from the Board had nothing to do with any disagreement with the Company over its operations, policies, or procedures.
Focus Universal Inc., Annual General Meeting, (May 2022)
The Annual General Meeting of Focus Universal Inc. will occur on May 18, 2022, at 14:00 Pacific Daylight. The venue is Ontario, California, United States, 2311 East Locust Court.  Agenda items include electing seven members to the Company's Board of Directors to serve until the 2023 Annual Meeting of Shareholders. Also, to discuss any other business that may properly come before the meeting or any adjournment thereof.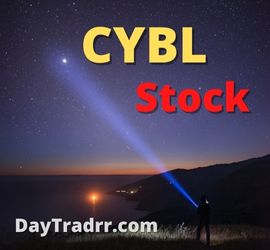 Cyberlux Corp. (CYBL Stock) creates, manufactures, and sells long-term portable lighting devices for commercial and industrial users. Cyberlux operates in the Industrials sector and Electrical Equipment industry. The company provides sophisticated, yet lightweight, portable battery-powered LED lighting solutions.  These products meet the demanding needs of special operators, forward-base operations, security, and equipment maintenance projects. Cyberlux's designs utilize white, infrared (IR), and other light-emitting diodes (LEDs) as illumination elements. The company provides services to a variety of businesses, including commercial, government, and military entities.  It serves the Department of Defense (DoD), Commercial channels, and Design Services. The company was established on May 17, 2000, and is based in Durham, North Carolina.