CLNV Stock: What Investors Should Know About Clear Vision Corp.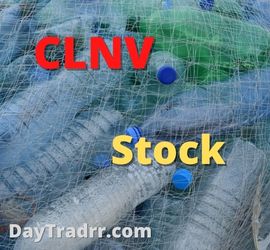 Clear Vision Corp (CLNV Stock) is a multinational holding company that acquires and operates sustainable clean technology and green energy enterprises. The company offers clean technology solutions that are focused on sustainability and renewable energy. It provides market-based wind power, solar energy, and waste-to-energy solutions. The company is in the process of developing domestic and international pilot programs as well as growing its portfolio through strategic mergers and acquisitions. Clean-Seas, Inc. (Clean-Seas) is a wholly owned subsidiary that delivers technical solutions to address the waste plastic challenge. The subsidiary offers the deployment of pyrolysis technology for plastic waste-to-energy recycling, including feedstock and off-take agreements.
Clean Vision Corp. is a technology investment firm that conducts mergers and acquisitions. It focuses on repositioning acquired companies in the broader technology industry.  Then, monetize them by connecting them with blue chip and larger organizations with specific technological difficulties. The company was established on February 24, 2003, and is based in Manhattan Beach, California.
Clean Vision Corp (CLNV Stock) Organization
Clean Vision Corporation's expanding portfolio includes two notable companies. Clean-Seas, Inc., is a solutions provider focused on recycling waste plastics into clean-burning fuels. 100BIO, LLC, has developed a 100% biodegradable packaging solution for the food service industry.  This is in addition to the company's standard packaging solutions. Clean Vision Corporation's portfolio firms are supported by consulting services.  These link subsidiary corporations to new sectors while also improving time to market and profitability.
Clean Vision Corporation was established in Nevada on September 15, 2006, under the name Emergency Pest Services. A decade later, the company completed a reverse merger with Byzen Digital, Inc.  Byzen is a Seychelles Corporation, established on November 4, 2017. Byzen Digital then changed its Articles of Incorporation on March 12, 2021.  This was to formally change its name from Byzen Digital Inc. to Clean Vision Corporation. FINRA subsequently granted the Company permission to alter its stock ticker symbol to CLNV.
More about Byzen Digital
Byzen Digital Inc develops Blockchain technology. The business offers blockchain-based solutions such as a cryptocurrency trading exchange, secure data storage, and a secure media platform. Beyond cryptocurrencies, it has repositioned itself in the broader technology sector.  This enables monetizing acquired startups by connecting them with blue chip and larger enterprises. The company's consultancy gives multinational corporations and other organizations access to Byzen Digital's portfolio of unique digital services.
Clean Vision Corp. (CLNV Stock) – Scope of Interest 
Clean Vision Corporation's primary interest is acquiring companies that operate within the clean energy and sustainable market sector. Acquisitions of strategic interest for the company include renewable energy, including wind, solar and sustainable fuels.  However, the company maintains interests in sustainable packaging, water purification, AI technologies, and blockchain-based data collection, management, and delivery.
Clean-Seas, Inc. – is Clean Vision Corporation's first investment under its newly expanded umbrella. Acquiring 100% ownership of Clean-Seas puts the company squarely into the clean energy industry. Clean Seas has made considerable strides in implementing a new business model centered on clean energy and waste-to-energy technologies. Ultimately, the management team of Renewable Vision Corporation will merge the two companies into a single, clean energy-focused entity.
100BIO LLC – Effective October 1, 2020, the Company acquired a 51% controlling interest in the sustainable packaging company, 100BIO, LLC. 100BIO was founded in 2016 to develop a 100% plant-based, compostable packaging solution replacing traditional styrofoam packaging. To that end, the company has patented a proprietary technology available under license to manufacturers of food ware products.  The new solution allows users to replace current food packaging lines with an environmentally friendly alternative. As a result, customers and shareholders participate in the company's commitment to sustainability while promoting positive environmental impact. These products can be used by a wide range of end users in the food packaging, fast food, and food service industries.  The technology is suitable for most traditional packaging solutions that now use Styrofoam.
CLNV Stock – SEC Filings
Clean Vision Corp is incorporated in the state of Nevada. Clean Vision (CLNV Stock) is primarily in the business of services offices & clinics for doctors of medicine. For financial reporting, their fiscal year ends on December 31st. This page includes all SEC registration details and a list of all documents (S-1, Prospectus, Current Reports, 8-K, 10K, Annual Reports) filed by Clean Vision Corp.
CLNV Stock – Risk Factors
Revenue – The company makes less than USD$1m in revenue
Market Cap – The company does not have a meaningful market capitalization
Volatility – Volatile share price over the past 3 months
Financials – The latest financial reports are more than 6 months old
CLNV Stock in the News
Clean Vision Appoints Gregg Boehmer to Its Board of Directors (October 2022)
Clean Vision Corporation announced the appointment of Gregg Boehmer to the Board of Directors.  Mr. Boehmer will serve as an independent member and member of the Audit Committee. His addition increases the total number of Directors to four. Since 2021, Mr. Boehmer has worked as a consultant with Clean Vision. He has been a management consultant focusing on publicly traded OTC firm management and compliance for over ten years. Towson University awarded him a master's degree in Human Resource Management (MD).
Clean Vision's EcoCell Completes Hybrid Fuel Cell Stack Architecture (June 2022)
Clean Vision Corporation (CLNV Stock) announced that its wholly owned subsidiary, EcoCell, has completed the architecture design for its clean hybrid hydrogen-based fuel cell electric power system.  The design was in collaboration with Kingsberry Fuel Cell Power Inc. The first prototypes will be shown to potential customers and partners according to the company. By leveraging Kingsberry Powers' exclusive engineering design, the fuel cell stack is meant to deliver clean multi-fuel hydrogen power. The clean hybrid electric fuel cell power concept offers a wide range of applications.  For example, maritime auxiliary mobility, grid-independent electric vehicle charging stations, electronic data centers, and primary and backup power for consumer and military deployments.
More about EcoCell Inc. – EcoCell, Inc. is a wholly-owned subsidiary of Clean Vision Corporation. It is seeking to provide efficient and cost-effective technology solutions that address the global need for generating clean electricity. Also, creating economic opportunity and social benefit in emerging and developed economies across the world. EcoCell offers low-pressure, low-temperature hybrid fuel cell technology for a variety of applications.
Clean Vision unit inks term sheet to set up PCN pyrolysis plant in Turkey (June 2022)
Clean Vision (CLNV Stock) announced that its subsidiary Clean-Seas has signed a binding term sheet with Pax Petrokimya Sanayi Ve Dis Ticaret.  The agreement is to establish a commercial-scale waste plastic-to-energy facility in Turkey. The term sheet will regulate the parties' relationship until a formal definitive agreement is reached. Clean-Seas will open a new office in the United States. Pax Petrokimya will establish business entities in Turkey as needed to oversee the construction and operation of a 150-tonne-per-day pyrolysis plant. Clean-Seas Turkey will own a majority position in the joint venture. Pax Petrokimya will offer land to assist in processing at the facility, obtain feedstock, and aid with offtake agreements. Moreover, Pax Petrokimya will maintain compliance with Basel Convention standards for feedstock storage and recycling.
"With signing the Brittany binding term sheet in France, and our planned PCN project in Morocco – Istanbul now solidifies our footprint at both ends of the Mediterranean," said CLNV CEO Dan Bates.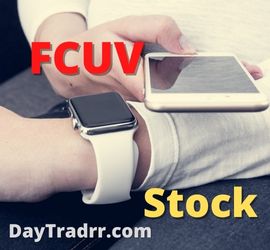 Focus Universal, Inc. (FCUV Stock) develops and manufactures smart hardware devices, integration software, and a Universal Smart Instrumentation Platform (USIP).
Focus Universal Inc. is a provider of patented hardware and software design technologies for the Internet of Things (IoT) and 5G.  To this end, the company develops and manufactures universal smart devices and integration software. Its technology includes a Universal Smart Instrumentation Platform (USIP) featuring Ubiquitor, its universal smart controller. The hardware and software integration platforms are suitable for embedded design, industrial control, and monitoring. Desheng Wang established the company in December 2012, and it is headquartered in Ontario, California. Focus Universal Inc. provides web marketing services, social and viral marketing campaigns, SEO consultation, bespoke web design, website usability consulting, and web analytics implementation.