WBA Stock – What Investors Should Know About Walgreen Boots Alliance Corp.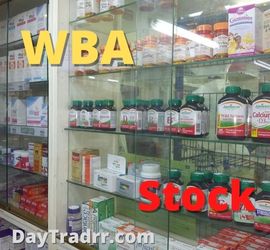 Walgreens Boots Alliance, Inc. (WBA Stock Ticker) is a global healthcare, pharmacy, and retailing conglomerate. The company operates as an integrated healthcare, pharmacy, and retailer in the United States (U.S.), the United Kingdom, Germany, and internationally. The business is divided into three divisions: US Retail Pharmacy, International, and US Healthcare.  Walgreens Boots Alliance, Inc. was founded in 1901 and is based in Deerfield, Illinois. The conglomerate has nearly 19,000 stores across 50 states and 25 countries.
The primary corporate moat focuses on its pharmacies which are strategically placed in high-traffic areas. The company currently has the largest retail pharmacy market share in the domestic USA – around 20%, excluding mail.  This dominant position provides significant cost advantages and scale. Annual revenue for the company exceeds $140 billion.  Of this total, approximately 75% comes from retail pharmacies in the United States, 10% from international pharmacies, and 20% from pharmaceutical wholesale. Walgreens has formed strategic alliances with AmerisourceBergen (26%) and Sinopharm Holding Guoda Drugstores (40%).  Partnerships are established with the goal of increasing average revenue per customer.
Walgreen Boots Alliance, Inc. (WBA Stock) Business Segments
Walgreens Boots Alliance, Inc. (WBA Stock Ticker) is an integrated healthcare, pharmacy, and retailing company. The Company operates through three segments:
U.S. Retail Pharmacy – The Company's U.S. Retail Pharmacy segment includes the Walgreens business.  This includes the operations of retail drug stores, health and wellness services, specialty and home delivery pharmacy services, and its equity method investment in AmerisourceBergen. It sells prescription drugs and an assortment of retail products, including health, wellness, beauty, personal care, and consumables.  Also, general merchandise, through its retail drugstores. Moreover, the company provides health and wellness, and specialty and home delivery pharmacy services. As of August 31, 2022, this segment operated 8,886 retail stores under the Walgreens and Duane Reade brands in the United States; and 3 specialty pharmacies.
International – Its International segment consists of pharmacy-led health and beauty retail businesses outside the United States.  Including a pharmaceutical wholesaling and distribution business in Germany. Walgreens' portfolio of consumer brands includes Walgreens, Boots, Duane Reade, the No7 Beauty Company, Benavides in Mexico, and Ahumada in Chile. Additionally, eCommerce offerings through boots.com and an integrated mobile application. As of August 31, 2022, this segment operated 3,989 retail stores under the Boots, Benavides, and Ahumada brands in the United Kingdom, Thailand, the Republic of Ireland, and Chile.  Also, there are 543 optical practices, including 160 on a franchise basis.
U.S. Healthcare – Its U.S. Healthcare segment is a consumer-centric, technology-enabled healthcare business.  It engages consumers through a personalized, omnichannel experience across the care environment. The segment provides value-based primary care services; post-acute and home care management services; and clinical healthcare services. It also operates as a specialty pharmacy integrator and accelerator for hospitals. As of August 31, 2022, this segment operated 334 VillageMD clinics, including 146 co-located clinics, 124 standalone clinics, and 64 affiliate clinics.
WBA Stock SEC Filings – Annual Reports – Financials
Walgreens Boots Alliance, Inc. is incorporated in the state of Delaware. Walgreens Boots Alliance, Inc is primarily in the business of retail-drug stores and proprietary stores. For financial reporting, their fiscal year ends on August 31st. This page includes all SEC registration details as well as a list of all documents (S-1, Prospectus, Current Reports, 8-K, 10K, Annual Reports) filed by Walgreens Boots Alliance, Inc.
WBA Stock Dividends & Buybacks
Walgreens Boots Alliance, Inc. Declares Quarterly Dividend, Payable on December 12, 2022
Walgreens Boots Alliance, Inc. announced that its board of directors declared a quarterly dividend of 48 cents per share.  This is the same as the previous quarter and a 0.5% increase over the previous year. The dividend will be paid to stockholders of record on November 15, 2022, on December 12, 2022. Walgreens Boots Alliance and its predecessor company, Walgreen Co., have paid a dividend for 360 consecutive quarters – more than 90 years.  Moreover, the company has raised the dividend for 47 years in a row.
WBA Stock Forecast 2025
Walgreens unit VillageMD has entered a definitive agreement to acquire Summit Health-CityMD.  Summit Health is a leading primary, specialty, and urgent care provider. The $9 billion acquisition will be completed by 2023. Walgreens will invest $3.5 billion through a mix of debt and equity.  Conversely, Cigna-affiliate Evernorth will also invest in the healthcare service operations of Walgreens. As a result of this acquisition, management has increased its revenue forecast for its U.S. healthcare segment for fiscal 2025 from $11-$12 billion to $14.5-$16 billion. Although not specifically mentioned as a strategic focus, the company's retail pharmacy segment may benefit as well. The VillageMD unit is expected to see more patients and write more prescriptions.  In turn, Walgreens stores may benefit from a more loyal customer base.  Possibly, even expanding their own healthcare services portfolio.
This acquisition represents yet another example of Walgreens shifting its strategic focus toward healthcare services.  Particularly, in response to declining COVID-19-related sales and pressure on its retail business due to declining foot traffic. As a result of this acquisition and recent VillageMD acquisitions—Shields Health Solutions and CareCentrix— the company expects accelerated growth in its U.S. health segment. With the pending merger of VillageMD and Summit Health-CityMD, Walgreens will create a multiplayer platform that will provide patients with accessible, high-quality care. VillageMD is already well-versed in value-based care. Summit Health-CityMD will accelerate the transition to more risk-based care.  At the same time, expanding geographically throughout the Northeast United States and Oregon.
Fiscal 2023 guidance and long-term growth outlook
EPS – Expecting the fiscal year 2023 adjusted EPS of $4.45 to $4.65 as strong core business growth is more than offset by lapping the fiscal year 2022 COVID-19 execution, and currency headwinds.
Revenue – Raising U.S. Healthcare fiscal 2025 sales target to $11 billion to $12 billion, with the segment expected to achieve positive adjusted EBITDA by the fiscal year 2024.
Double-digit growth – Increased visibility to the company's long-term growth algorithm, building to low-teens adjusted EPS growth in the fiscal year 2025 and beyond.
WBA Stock Risk Factors
Positive Factors
WBA Stock – is trading at 77.9% below analysts' estimates of its fair value
Earnings growth – Earnings grew by 117.5% over the past year (2022)
Stable dividend – Pays a high and reliable dividend of 4.75%
Price-to-earnings – Trading at good value vs. peer average and industry average Price-To-Earnings ratio and below analysts' calculated fair Price-To-Earnings ratio.
Negative Factors
Earnings are forecast to decline by an average of 0.8% per year for the next 3 years
Large one-off items impacting financial results
Substantial international business operations subject Walgreens to a number of operating, economic, political, regulatory, and other international business risks.
The company's significant international business operations are fraught with risk. These include compliance with a wide range of foreign laws and regulations and potential difficulties in managing foreign operations.  Also, mitigating credit risks in foreign markets, enforcing agreements, and collecting receivables through foreign legal systems.  There are varying regional and geopolitical business conditions and demands.  Moreover, tax and trade policies, tariffs, and other government regulations affect trade between the United States and other countries.  Fluctuations exist in currency exchange rates and the impact of recessions and economic slowdowns in economies outside the U.S. These factors can also have a negative impact on clients, vendors, and customers in international markets.  Ultimately, any and all of these factors can have a negative impact on WBA stock and Walgreens' business. As a result, the company cannot guarantee that one or more of these factors will not have a material negative impact.
Global supply chain disruption could negatively impact WBA stock price and Walgreens' businesses
Walgreens' products are sourced from a diverse range of domestic and international vendors. There are risks associated with future disruptions in the supply chain.  Also, in the ability to find qualified vendors and access products that meet required quality and safety standards.  Moreover, this must all come together in a timely and efficient manner. The loss or disruption of such supply arrangements for any reason could negatively impact Walgreens' business and WBA stock price. For example, COVID-19 or other health epidemics or pandemics, labor disputes, the loss or impairment of key manufacturing sites, the inability to procure sufficient raw materials, quality control issues, ethical sourcing issues, a supplier's financial distress, natural disasters, looting, vandalism, acts of war (such as the conflict in Ukraine) or terrorism, trade sanctions, or other external factors.
Walgreens outsources certain business processes to third-party vendors.
Certain business and administrative functions are outsourced.  In other words, Walgreens relies on third parties to perform certain services on its behalf. Further, the company relies on these third parties to meet quality and performance standards and to deliver on time. If its ongoing relationship with certain third-party providers is disrupted, Walgreens may face operational difficulties, reputational harm, and increased costs.  Or, if such third-party providers experience disruptions or do not perform as expected.  Or, if Walgreens encounters difficulties with any transition.  Any of these situations could materially and adversely affect business operations and the results of operations.
WBA Stock News
Walgreen's VillageMD Acquires Summit Health-CityMD, Creating One of the Largest Independent Provider Groups in the U.S. (November 2022)
Walgreens' VillageMD has announced the acquisition of Summit Health-CityMD.  Summit Health is a leading provider of primary, specialty, and urgent care. The transaction is worth approximately $8.9 billion, with investments from Walgreens Boots Alliance, Inc. (Nasdaq: WBA) and an affiliate of Evernorth, a Cigna Corporation subsidiary (NYSE: CI). VillageMD and Summit Health-CityMD will collaborate to build a multi-payor platform to provide quality, affordable care to all patients. The combined company takes advantage of VillageMD's deep expertise in value-based care to support and accelerate the transition to more risk-based care.  Also, leveraged are Summit Health-CityMD's deep expertise in delivering multispecialty, connected care. It also adds to WBA's extensive portfolio of leading, integrated healthcare offerings spanning the care continuum.
Walgreens Boots Alliance Reports Fiscal Year 2022 Earnings (October 2022)
Fourth quarter and fiscal year financial highlights
Fourth quarter loss per share – from continuing operations was $0.48, a decrease of $0.89 from the year-ago quarter; adjusted earnings per share (EPS) decreased 31.8 percent to $0.80, down 30.0 percent on a constant currency basis, reflecting a strong prior-year quarter with higher COVID-19 vaccination volumes.
Fiscal 2022 EPS from continuing operations was $5.01, an increase of 117.6 percent, compared with $2.30 in the year-ago period; adjusted EPS increased 2.5 percent to $5.04, up 3.4 percent in constant currency
Fourth quarter sales from continuing operations decreased 5.3 percent year-over-year, to $32.4 billion, down 3.2 percent on a constant currency basis, including a 660 basis point impact from the anticipated sales decline at AllianceRx Walgreens
Fiscal 2022 sales from continuing operations increased 0.1 percent to $132.7 billion, up 1.2 percent on a constant currency basis, including a 550 basis point impact from AllianceRx Walgreens.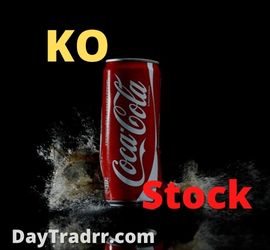 The Coca-Cola Co. (KO Stock) is a beverage concentrate and syrups retailer with Coca-Cola as the company's flagship product and key brand.  The Coca-Cola Company is a beverage retailer, manufacturer, and marketer of non-alcoholic beverage concentrates and syrups. The company's flagship product is Coca-Cola, but it offers more than 500 brands in over 200 countries or territories and serves 2.1 bn servings each day. The Coca-Cola Company is headquartered in Atlanta, Georgia. Its stock is listed on the New York Stock Exchange (NYSE). Beverage products bearing the Coca-Cola trademarks have been sold in the United States since 1886.
The Coca-Cola Company is a total beverage company owning or licensing and marketing numerous beverage brands.  The company groups them into the following categories: Trademark Coca-Cola; sparkling flavors; hydration, sports, coffee, and tea; nutrition, juice, dairy, and plant-based beverages; and emerging beverages. Coca-Cola Co. owns and markets five of the world's top six nonalcoholic sparkling soft drink brands.  These are Coca-Cola, Sprite, Fanta, Diet Coke, and Coca-Cola Zero Sugar. The company 
makes branded beverage products available to consumers throughout the world through its consolidated bottling and distribution operations. In addition, the company utilizes a network of independent bottling partners, distributors, wholesalers, and retailers.  Beverages bearing trademarks owned by or licensed to the Company account for 2.1 billion of the approximately 63 billion servings of all beverages consumed worldwide every day.