VZ Stock – What Investors Should Know About Verizon Communications Inc.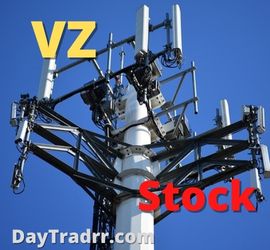 Verizon Communications Inc. (VZ Stock Ticker) provides communications, information, and entertainment products and services to consumers, businesses, and government entities. The company serves approximately 115 million retail connections, about 7 million broadband connections, and 4 million Fios video connections. Verizon's wireline unit provides local telephone, long-distance, internet access, corporate networking, and digital TV services.
Verizon is now primarily a wireless company, accounting for 70% of revenue and nearly all operating income. It has 89 million postpaid and 4 million prepaid phone customers and connects another 24 million data devices, such as tablets, to its nationwide network, making it the largest wireless carrier in the United States.  In addition, Verizon offers a range of telecom, managed network, security, and IT services to commercial and government clients. The company also sells electronic devices.  For example, smartphones, tablets, laptop computers, and netbooks, and other wireless-enabled connected devices, such as smartwatches and wearables.
More About Verizon Communications (VZ Stock)
Verizon Communications Inc. is a conglomerate. The Company, through its subsidiaries, offers consumers, businesses, and government agencies communications, information, and entertainment products and services. The company is divided into the Verizon Consumer Group and Verizon Business Group as reportable segments.
Verizon Consumer Group – Its Consumer division offers wireless and wireline communication services. The division provides wireless services across wireless networks in the United States (U.S.) under the Verizon brand. Wireline services are available in nine Mid-Atlantic and Northeastern states, as well as Washington, D.C., via its Fios fiber-optic network and a traditional copper-based network.
Verizon Business Group – Its Business segment offers wireless and wireline communications services.  Also, products such as data, video, and conferencing services, security and managed network services, and long-distance voice services.  The division provides network access enabling the delivery of various Internet of Things services and products.
VZ Stock SEC Filings – Annual Reports – Financials
Verizon Communications Inc is incorporated in the state of Delaware. Verizon Communications Inc is primarily in the business of telephone communications (no radio telephone). For financial reporting, their fiscal year ends on December 31st. This page includes all SEC registration details as well as a list of all documents (S-1, Prospectus, Current Reports, 8-K, 10K, Annual Reports) filed by Verizon Communications Inc.
Verizon is now primarily a wireless company.  Wireless services provide 70% of revenue and nearly all operating income. It has 89 million postpaid and 4 million prepaid phone customers and connects another 24 million data devices, such as tablets, to its nationwide network, making it the largest wireless carrier in the United States. Local networks (12% of revenue) in the Northeast reach approximately 25 million homes and businesses.  Nationwide enterprise services (10%) are examples of fixed-line telecom operations. Recent investments, such as fiber network construction, have aided the wireless industry while also expanding traditional fixed-line capabilities. The remainder of the revenue is provided by Verizon Media Group.  It is an online media and advertising firm formed by the acquisitions of AOL and Yahoo.
VZ Stock Dividends & Buybacks
Verizon Hikes Its Dividend for the 16th Straight Year (September 2022)
Verizon Communications consistently offers a handsome dividend yield. Moreover, the company improved that yield again for investors by declaring a dividend increase for the 16th straight year. The telecommunications giant's board declared a quarterly disbursement of 65.25 cents a share, up 2% from 64 cents. Verizon stock began trading on July 3, 2000. Prior to this date, the stock was trading as Bell Atlantic.
VZ Stock Dividend Facts
Quarterly payout – Verizon Communications pays quarterly dividends to shareholders.
Most recent – Verizon Communications' most recent quarterly dividend payment of $0.6525 per share was made to shareholders on Tuesday, November 1, 2022.
Dividend yield – The current dividend yield for Verizon Communications is 6.77%.
Annual payout – The annual dividend for VZ stock is $2.61.  Over the past three years, the company's dividend has grown by an average of 2.05% per year.
Consecutive increases – Verizon Communications has increased its dividend for the past 17 consecutive years.
VZ Stock Risk Factors
Macroeconomic Risk – Adverse conditions in the U.S. and international economies could impact our results of operations.
Unfavorable economic conditions may have an impact on the affordability and demand for some of Verizon's products and services. For instance, a recession or slowdown in the United States or elsewhere.  In difficult economic times, consumers may choose to reduce discretionary spending.  Thereby, foregoing purchases of products, opting for fewer higher-margin services or obtaining lower-cost products and services from other companies. Similarly, under these circumstances, business customers may postpone purchasing decisions.  Or, postpone full implementation of service offerings, or reduce their use of services. Furthermore, poor economic conditions may increase the number of businesses and consumers who are unable to pay for services. If these events occur, they could have a material negative impact on Verizon's operating results.
Competition – Verizon faces significant competition that may reduce profits and impact VZ Stock prices.
Verizon faces stiff competition. Many of the traditional distinctions between wireless, cable, Internet, local, and long-distance communication services have been eliminated.  There continues to be rapid development of new technologies, services, and products.  New competitors enter the communications markets, including other telephone companies, cable companies, wireless service providers, satellite providers, application and device providers, and VoIP service providers. Historically, these changes have allowed Verizon to offer new products and services.  However, they have also enabled other providers to broaden the scope of their own competitive offerings.
Furthermore, wireless service providers are significantly altering their customers' financial relationships.  They do this through commercial offers that vary service and device pricing, promotions, incentives, and levels of service provided.  In some cases, these offers specifically target Verizon Wireless customers. The ability to compete effectively will be determined by a number of factors.  For example, network quality, capacity, coverage, product and service pricing, customer service quality, the development of new and improved products and services, the reach and quality of our sales and distribution channels, and capital resources. Also, the ability to compete is determined by how well Verizon anticipates and responds to various industry-related factors.  For instance, new technologies and business models, changes in consumer preferences and demand for existing services, demographic trends, and economic conditions. If the company is unable to successfully respond to these competitive challenges, profits and VZ stock values may suffer.
Verizon depends on key suppliers and vendors to provide the equipment needed to operate
The company relies on various key suppliers and vendors to provide critical equipment and services.  For example, switch and network equipment, smartphones, and other wireless devices.  Verizon requires critical products and services to operate its business and provide products and services to its customers.  Vendors provide these either directly or through other suppliers. For example, Verizon's smartphone and other device suppliers frequently rely on a single vendor to manufacture and supply critical components used in their devices, such as chipsets. Suppliers or vendors might fail to provide equipment or services on time or fail to meet performance expectations.  In that case, Verizon may be unable to provide its customers with the products and services they require. Moreover, the company may also be unable to maintain or upgrade its networks. Transitioning from one supplier to another is often not feasible as it incurs an additional cost and a time lag.
Therefore, Verizon's business could be substantially disrupted if it were required to replace the products or services of one or more major suppliers with products or services from another source.  This is especially true if the replacement became necessary on short notice. Any such disruption could increase the company's costs, decrease its operating efficiencies, and have a material adverse effect on its business, results of operations, and financial condition. The suppliers and vendors on which Verizon relies may also be subject to litigation with respect to the technology on which it depends.  This would include litigation involving claims of patent infringement. Such claims are frequently made in the communications industry. Verizon is unable to predict whether its business will be affected by any such litigation. Regardless, the company expects its dependence on key suppliers to continue.  Particularly as the company develops and introduces more advanced generations of technology.
VZ Stock News
Verizon Communications Inc. Appoints Angie Klein as SVP and President of the Verizon Value Organization (November 2022)
Verizon announced the establishment of a new Verizon Value organization to serve the entire value market beginning January 1, 2023. Currently, Angie Klein serves as CEO of Visible and Chief Revenue Officer of TracFone and Verizon Prepaid.  Now, she has been named SVP and President of the Verizon Value organization within the company's Consumer Group division. Manon Brouillette, EVP & Group CEO of Verizon Consumer Group, will report to Angie. Angie will be responsible for bringing a holistic approach across Verizon's value and prepaid brands – Verizon Prepaid, Visible, and the TracFone portfolio of brands including StraightTalk, Safelink, and Total by Verizon – in this role. The new organization will provide a streamlined value portfolio to meet the needs of this diverse customer base.  All the while, remaining connected to the network on which America relies.
Angie Klein brings the experience of overseeing go-to-market efforts for all value and prepaid brands in her current CRO role, as well as an increasingly critical role leading Visible, an all-digital wireless carrier owned by Verizon. Prior to her current role, Angie served as SVP of Consumer Segment Marketing, where she led value proposition development and pricing across Verizon's consumer postpaid and prepaid mobile businesses, along with consumer-focused Verizon Fios and 5G Home offerings. She has a broad range of experiences from product development and brand strategy to call center and retail operations, as well as customer experience design. (Source: verizon.com)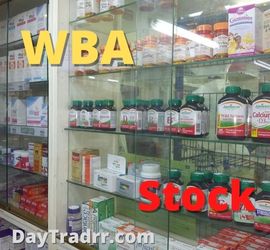 Walgreens Boots Alliance, Inc. (WBA Stock Ticker) is a global healthcare, pharmacy, and retailing conglomerate. The company operates as an integrated healthcare, pharmacy, and retailer in the United States (U.S.), the United Kingdom, Germany, and internationally. The business is divided into three divisions: US Retail Pharmacy, International, and US Healthcare.  Walgreens Boots Alliance, Inc. was founded in 1901 and is based in Deerfield, Illinois. The conglomerate has nearly 19,000 stores across 50 states and 25 countries.
The primary corporate moat focuses on its pharmacies which are strategically placed in high-traffic areas. The company currently has the largest retail pharmacy market share in the domestic USA – around 20%, excluding mail.  This dominant position provides significant cost advantages and scale. Annual revenue for the company exceeds $140 billion.  Of this total, approximately 75% comes from retail pharmacies in the United States, 10% from international pharmacies, and 20% from pharmaceutical wholesale. Walgreens has formed strategic alliances with AmerisourceBergen (26%) and Sinopharm Holding Guoda Drugstores (40%).  Partnerships are established with the goal of increasing average revenue per customer.