SNPX Stock – Synaptogenix, Inc.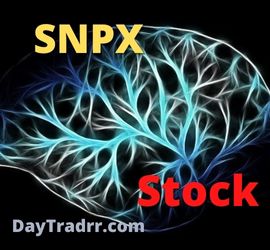 Synaptogenix, Inc. (SNPX Stock) is a biopharmaceutical firm. The Company focuses on developing therapeutics for patients with neurodegenerative diseases and developmental disorders. It is creating a product platform based on a medication candidate named bryostatin.  The primary application is for the treatment of Alzheimer's disease, which is currently in clinical trials. However, the company is also investigating bryostatin's potential therapeutic applications for various neurodegenerative or cognitive disorders and dysfunctions.
Synaptogenix has licensing agreements with Stanford University; Icahn School of Medicine at Mount Sinai; and The Board of Trustees of the Leland Stanford Junior University. The company was established on October 31, 2012, and is based in New York, NY.  Synaptogenix, Inc. was formerly Neurotrope BioScience, Inc., also a biopharmaceutical company.
SNPX Stock – About the Company
Synaptogenix Inc. is a clinical-stage biopharmaceutical business.  The firm has previously tried to create innovative neurodegenerative disease medicines. Synaptogenix has initiated clinical and preclinical investigations in Alzheimer's disease with its principal treatment candidate, Bryostatin-1. Bryostatin's regenerative modes of action have also been proven in preclinical investigations for the rare condition Fragile X syndrome.  Treatment for other neurodegenerative disorders such as multiple sclerosis, stroke, and traumatic brain injury looks promising. Synaptogenix has been given Orphan Drug Designation by the US Food and Drug Administration for Bryostatin-1 as a therapy for Fragile X syndrome. Bryostatin-1 has previously been tested in over 1,500 people in cancer trials.  The results are compiled in a comprehensive safety database that will help shape clinical trial designs in the future.
Synaptogenesis definition
Synapse and genesis are the two root words. Synapses are nerve cell connections, and genesis refers to the beginning or start of something. The combination of synapse and genesis results in the formation of connections between nerve cells, or neurons, in the brain. This occurs in all animals with brains, but it is especially noticeable in humans. Synaptogenesis occurs to some extent throughout a human's lifetime.  However, there are times when it occurs far more quickly than others.
SNPX Stock – Investor Relations 
Synaptogenix trades on the Nasdaq Exchange using the SNPX Stock ticker symbol. The online portal provides basic information to investors and former shareholders.
SNPX Stock – SEC Filings
Synaptogenix, Inc. is incorporated in the state of Delaware. Synaptogenix, Inc is primarily in the business of pharmaceutical preparations. For financial reporting, their fiscal year ends on December 31st. This page includes all SEC registration details as well as a list of all documents (S-1, Prospectus, Current Reports, 8-K, 10K, Annual Reports) filed by Synaptogenix, Inc.
SNPX Stock Risk Analysis
Revenue – The company earns less than USD$1m in revenue ($0).  It is currently unprofitable and is not forecast to become profitable over the next 3 years
Share dilution – Shareholders have been diluted in the past year
Market Capitalization – The company does not have a meaningful market cap ($25-$50M)
Frequently Asked Questions
Where is 

Synaptogenix

's headquarters?
Synaptogenix is located in New York, New York, United States. CORPORATE ADDRESS – New York Office
1185 Avenue of the Americas, 3rd Floor
New York, NY 10036
(973) 242-0005
How much funding has 

Synaptogenix

 raised to date? 
Synaptogenix has raised $26.5M. The company closed its last funding round on Jun 14, 2021, from a Post-IPO Equity round.
Who are 

Synaptogenix

's competitors?
Alternatives and possible competitors to Synaptogenix may include:
Palisade Bio – Palisade Bio is a late-stage biopharmaceutical firm developing treatments to treat acute and chronic gastrointestinal issues caused by post-operative digestive enzyme impairment.
Edgewise Therapeutics – Edgewise Therapeutics Inc is a biopharmaceutical business in the clinical stage. Its mission is to research, develop, and commercialize novel treatments for severe, rare muscular illnesses. It is working on small molecule treatments that are orally bioavailable for musculoskeletal illnesses.
Arcellx – Arcellx, Inc. is a pharmaceutical business in the early stages of development. The company offers adaptive immune cell therapies to cancer patients.  These treatments can be easily muted, activated, and reprogrammed along the course of the disease. Arcellx has a global customer base.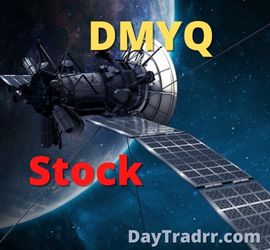 dMY Technology Group, Inc. IV (NYSE – DMYQ Stock), was incorporated in the state of Delaware. The Firm was founded primarily in the business of radio & tv broadcasting & communications equipment. However, the Technology Group morphed into a special purpose acquisition company (SPAC). The company's new focus was to enter into a merger, capital stock exchange, asset acquisition, stock purchase, reorganization, or similar business combination with one or more companies.  Essentially, dMY Technology Group, Inc. IV became a blank check company. It's Class A common stock, units, and warrants traded on the NYSE under the ticker symbols DMYQ, DMYQ.U, and DMYQ WS, respectively.
Subsequently, shareholders of the special purpose acquisition company, dMY Technology Group voted in December 2021. They agreed to accept the merger of the two firms, dMY Technology Group with Planet Labs.  The merged entity would be known as Planet Labs PBC.  DMYQ Stock would become PL Stock and trade on the New York Stock Exchange as of December 08, 2021.