IFC News – What Is International Finance Corporation (IFC)?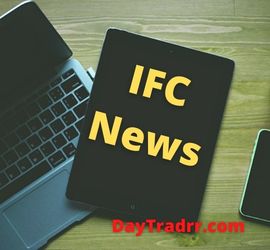 IFC news refers to global media coverage of International Finance Corp., an affiliate of the World Bank. The organization provides financing for private-enterprise investment in developing countries across the globe through loans and direct investments.  International Finance Corp. is affiliated with the World Bank and offers advisory services to stimulate the growth of private entrepreneurship.  In particular, it focuses on countries that may lack the requisite infrastructure or liquidity for enterprises to acquire finance.
The International Finance Corporation (IFC) was founded in 1956 as a part of the World Bank Group with the goal of investing in economic growth. It bills itself as the world's largest development organization concentrating on the private sector in underdeveloped nations. Further,  IFC aims to warrant that private firms in developing countries have access to markets and funding. For example, IFC's most current stated aims include developing sustainable agriculture and increasing access to financing for small enterprises.  This is in addition to continuing to support infrastructure upgrades and promoting climate, health, and education policies. The International Finance Corporation (IFC) is administered by its 184 member countries and is located in Washington, D.C.
IFC News – Global Financing
The IFC raises funds by issuing bonds in global markets. As of 2021, the IFC had issued $10.553 billion in bonds in 20 currencies. The IFC spent $31.5 billion in long-term and short-term loans in the fiscal year 2021, including $10.8 billion raised from external investors.  The IFC board of directors fast-tracked financing to private firms and developing nations affected by the spread of COVID-19.
The World Bank and IFC's Boards of Directors approved today an increased $14 billion package of fast-track financing to assist companies and countries in their efforts to prevent, detect and respond to the rapid spread of COVID-19. The package will strengthen national systems for public health preparedness, including disease containment, diagnosis, treatment, and support for the private sector. IFC, a member of the World Bank Group, will increase its COVID-19 related financing availability to $8 billion as part of the $14 billion packages, up from an earlier $6 billion, to support private companies and their employees hurt by the economic downturn caused by the spread of COVID-19. The bulk of the IFC financing will go to client financial institutions to enable them to continue to offer trade financing, working-capital support, and medium-term financing to private companies struggling with disruptions in supply chains. IFC's response will also help existing clients in economic sectors directly affected by the pandemic–such as tourism and manufacturing—to continue to pay their bills. The package will also benefit sectors involved in responding to the pandemic, including healthcare and related industries, which face increased demand for services, medical equipment, and pharmaceuticals. (Source: pressroom.ofc.org)
IFC News: Example of an IFC Investment
The IFC provided $145 million in finance to assist FrieslandCampina, one of the world's major dairy producers.  The funds were used to acquire a controlling 51 percent share in Engro Foods, Pakistan's leading dairy processor.  Pakistan is the world's fourth-largest milk producer.  However, demand continually surpasses supply due to weak infrastructure and an outmoded supply network. Small subsistence farms produce roughly 80% of the industry's production.
FrieslandCampina has vowed to share its knowledge and best practices with the smaller farmers that supply Engro Foods.  This expertise is expected to filter down through the bulk of Pakistan's dairy processors. The stated purpose is to assist these small farmers in increasing output and decreasing waste. According to the IFC, the acquisition of Engro Foods by FrieslandCampina will help 200,000 farmers and 270,000 distributors. Furthermore, the investment is expected to generate 1,000 new employment in the dairy supply chain.
IFC News – Sometimes Critical
As its reach and impact have risen throughout the world, the IFC news sometimes voices criticism. IFC claims that one of its key purposes is to alleviate poverty via economic growth.  However, opponents claim that it has begun to behave more like a private investment bank.  There is a shifted concentration on corporate profit.  Also, displays of occasional disdain for the environmental and social repercussions of its initiatives.
For example, the rest of the world was distracted by the COVID-19 outbreak in March.  Meanwhile, a hundred residents in western Guinea were uprooted from their lush, centuries-old hamlet.  Instead, they were transported to a barren mountaintop to make room for a large bauxite mine.  The project was funded by the International Finance Corporation.
While most of the world was sheltering in place due to the COVID-19 pandemic in March, a hundred families were uprooted from their lush, centuries-old village in western Guinea and relocated to a barren hilltop to make way for a sprawling bauxite mine, backed by the International Finance Corporation. Residents of the Hamdallaye village say the Compagnie des Bauxites de Guinée, or CBG, moved them to an unfinished resettlement site that lacks adequate housing, water, and arable land to replace the farmland that the company has taken from them over the past decade. (Source: devex.com)
Frequently Asked Questions
Is there any IFC news regarding green projects?
IFC claims to be one of the world's largest financiers of climate-smart projects for developing countries. Since 2005, the corporation has started to track climate-smart components for their investments and advisory services.  As a result, IFC has provided more than $28 billion in long-term financing. Additionally, they have raised over $22.3 billion in core mobilization through partnerships with investors. (Source: ifc.org)
Is there any truth to IFC news regarding financing Chinese companies that employ forced laborers?
The International Finance Corporation (IFC) has provided $486 million in financing to four Chinese enterprises.  These Chinese companies appear to have used forced labor in the country's Xinjiang province. The companies have taken part in Chinese government programs that force Uyghurs and other ethnic minorities to work in factories and on farms. The International Finance Corporation (IFC), receives funding from governments around the world.  In turn, the organization lends it to the private sector in developing countries. This is despite IFC's public pledge to uphold human and labor rights, the researchers said.
Significant evidence suggests that several of IFC's clients are active participants in the implementation of China's campaign of repression against the Uyghurs, including through forced labor, forced displacement, cultural erasure, and environmental destruction. IFC's failure to adequately safeguard communities and the environment affected by its financing in the Uyghur Region makes the institution complicit in the repression of Uyghur, Kazakh, and other minoritized citizens. Using Chinese state media and propaganda, satellite imagery of IFC's client operations, IFC project documentation, public reports, and corporate disclosures, this report presents credible evidence that IFC financing is contributing to companies committing gross human rights abuses against Uyghur peoples in the region and makes evidence-based recommendations to IFC and other parties. (Source:atlanticcouncil.org)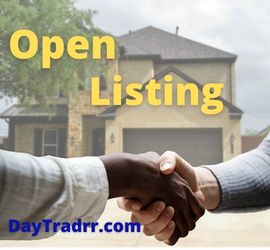 An open listing refers to a home or property for sale whose owner is either selling independently or using multiple real estate agents or brokers with no exclusive contract. An open listing has two implications in real estate. It can refer to a property for sale whose owner is working with several real estate agents to discover as many potential purchasers as possible. The commission is paid to the agent who brings in the winning buyer for the property. An open listing can also refer to a seller who sells their house or property without using a real estate agent or broker.
In either scenario, an open listing is the opposite of an exclusive listing. Owners that sign a typical exclusive listing with an agency or broker do not have the right to find the seller themselves.  Nor can they sell the house on their own. They must adhere to the terms of the agreement.  This means they are bound to a certain real estate agent for the duration of the transaction or a set number of days, whichever comes first. Any sale in a traditional listing must go through the contracted real estate agent or broker. On the other hand, the exclusivity condition is removed in an open listing. This implies that the owner may find and sell the house on their own if they so want. They can also engage as many brokers and agents as they like to promote the listing and sale.