GWACs – What are Government-Wide Acquisition Contracts?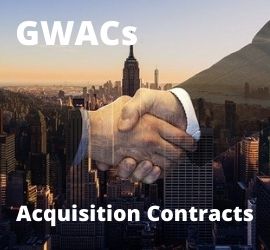 GWACs are government-wide acquisition contracts.  They let government agencies align their needs and jointly purchase contracts for goods and services.
 With GWACs, multiple government agencies can align their needs and purchase a contract for goods or services. As a result, GWACs allow for economies of scale which are intended to reduce per-unit costs.  A government-wide acquisition contract consolidates purchases as opposed to having each agency enter into an individual contract.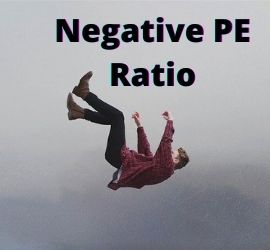 A negative PE ratio (Price-to-Earnings) simply means that the company has negative earnings or lost money. While losing money is never a good thing, it is not always a bad thing either.  It depends on a number of factors and requires a closer look.
The price-to-earnings (PE) ratio is a very common tool to determine if the price of a stock is cheap or expensive relative to its earnings. The ratio tells you how many dollars you must pay for each dollar of annual earnings. In general, a high PE ratio indicates that a stock is expensive.  Conversely, a low PE ratio suggests that it is cheap or inexpensive.
However, this changes completely with a negative PE ratio. If earnings per share (EPS) are less than zero, then that causes the stock to have a negative PE ratio.  A negative PE ratio can only mean that a stock has negative earnings. At some point, the company was losing money in the past 12 months.  However, earnings per share are sensitive to various accounting methods, so it doesn't always imply that a stock is a bad investment. It depends on many factors.