What is OkSMS?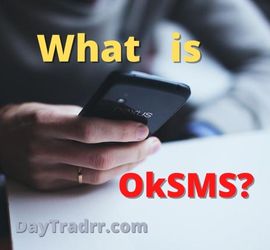 OkSMS is an online application offering temporary, anonymous, free, and disposable phone numbers for receiving verification codes online.  For individuals, there are two methods to use this technology. First, you can use it to double-check before completing an online or in-person payment. Alternatively, you can utilize it to prevent fraud when completing forms that request your contact details.
OkSMS also allows business users to validate phone numbers without revealing the owner's identity. Businesses can use the platform to ensure that phone numbers are accurate.  This is before they use them for any purpose, including sending SMS and phone calls. This service is designed to be convenient and efficient. OkSMS can be used to validate phone numbers in bulk and for individual use and can be implemented in various ways. It can detect landline and mobile phone numbers, geo-locate them, and encrypt data with 256-bit SSL encryption. There is a free version for non-commercial use. Several paid tiers are also available, which differ by the number of API calls made per month and per second. The service supports over 190 countries and is available in multiple languages.
OkSMS – A Deeper Look
Sometimes, it can be worrisome for individuals to give away their phone numbers indiscriminately. Maybe, it is due to apprehension about receiving spam calls or messages.  Or, apprehension about personal information being sold to a third party. With an anonymous online messaging service, users can receive free, private US/Canada phone numbers.  In other words, users can verify accounts or send anonymous text messages without using their real phone numbers.
The most prevalent purpose for using temporary phone numbers is to safeguard one's privacy and identity. We know online businesses track users through cookies and other more invasive means.  However, there are ways to make it more difficult for them. For example, by utilizing a fake phone number, you can minimize the amount of information someone has on you.
The online verification function of OkSMS allows users to validate numbers. The user can rapidly acquire results and verify the accuracy of the result by typing the number. The verification method can be used by both businesses and individual customers because it is simple and quick. One of the main advantages is the ability to check numbers quickly and easily from any device. For example, it is an excellent choice for people who need to review data rapidly or while driving. Moreover, users can save their confirmed phone numbers so they can easily access them in the future. There is a wide range of customization options.  With them, users may create their own verification process and user interface.
Advantages of dialing from a private number
There are a few benefits to checking numbers online using an anonymous number.
Anonymous verification – The first benefit is that you may be certain that the number you are checking is genuine. This is due to the fact that no personal information is necessary to utilize this website. It allows the user to verify a legitimate number anonymously.
Protection from identity theft – Choosing an anonymous number protects your identity and payment card details. By using an anonymous number, you can avoid identity theft and credit card fraud.
No repercussions – If you get a phone call or an email asking for your personal information you can simply refuse.  Being anonymous lets you act without fear of repercussions.
OkSMS is a Free Service
OKSMS is an SMS verification service that allows individuals and businesses to validate the phone numbers of their contacts and customers. This service is simple to use and safe and it is appropriate for enterprises of all sizes. It also aids organizations in the management of consumer loyalty programs and the tracking of client contact information. Businesses can send SMS messages to new clients' phone numbers.  It allows verification of client numbers as well as updating them on the status of their loyalty programs.
Users of OkSMS previously search for terms such as "free SMS receive", "free SMS receive", "fake phone number for verification", "throwaway phone number" or "free disposable phone number". In each case, users were seeking a technique to send free and anonymous SMS texts over the internet. This is precisely the service OkSMS provides to its users and customers.
How to Sign Up for OkSMS
OKSMS is compatible with temporary email accounts. This makes it useful for anyone who needs to send or receive SMS messages without giving up their phone number.
Email address & phone number – To use this service, you must first establish an account by providing an email address and phone number.
Create a PIN Number – Next, you must enter a PIN after creating an account.
Select a phone number – Choose a phone number from the list of countries including the USA and Canada.
Verification code – Get a verification code (OTP) instantly.
OkSMS is a One-click Verification Tool
One-Click SMS verification is an excellent technique for internet businesses to confirm the phone numbers of their clients. OKSMS transmits a one-time-use code to the customer's phone without requiring the message to be opened. Simply clicking on the code is all it takes to verify the number.  This greatly simplifies the creation of winning marketing strategies and the sale of products for businesses. This tool is simple to use and can be used to double-check numbers to prevent fraud.
The OkSMS program assists organizations in maintaining high-quality phone number databases for their consumers. These lists can be utilized for a variety of communication purposes leading to new sales opportunities. Businesses can better focus their advertising efforts and advertise their products and services to a larger audience.  A comprehensive database of up-to-date consumer phone numbers is a huge marketing advantage.
OkSMS – Frequently Asked Questions
What is a disposable temporary phone number?
Giving up your contact information to everyone you meet is a bad idea. Sometimes, communication is required but users do not want to provide personal or private numbers.  In those instances, the disposable number adds a layer of confidentiality. You can also use these numbers for any type of testing. For example, programmers and developers utilize temporary numbers to test various VoIP applications. These services can be used to test OTP verification, IVR setup, SMS processing, and other features. A disposable phone number service allows you to send or receive SMS text messages online for a temporary purpose. It is also known by names like temp number, throwaway phone number, or fake phone number.
What is a fake phone number?
Many believe that a phony phone number is not real and does not work. However, this is incorrect. OkSMS provides real phone numbers that work.  It is referred to as "fake" only because it is not your personal phone number. Therefore, a phony phone number can be used to receive an SMS from other numbers anonymously.
Are 10-minute phone numbers available?
OkSMS provides short-term, anonymous virtual phone numbers. The term 10-minute phone number describes a burner phone number, disposable number, or a temporary number.  It is just an alternative term for that kind of short-term, anonymous virtual phone number.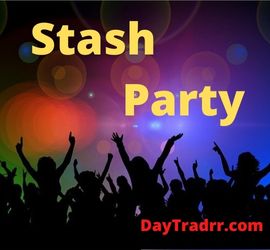 A Stash Party refers to a Stash Stock Party offered by Stash Investments LLC as part of their Rewards Program for Personal Portfolio Holders. 
Participants may earn fractional shares of stock from featured publicly-traded companies and/or exchange-traded funds.  
By attending a Stash Stock Party, Stashers can get pieces (fractional shares) of offered stocks. The amount of stock depends on the number of people that attend the Stock Party.  The more people that show up, the bigger the split prize pot and your share of it.
To join a party, visit the Stash web page on party day, log in, and tap Claim stock. If you're not a Stasher at the time, you can still reserve your stock with just your email address. Then, follow the instructions to complete your Stash account and claim your stock! To be eligible to receive a Stock Reward you must open a personal investment account advised by Stash that is in good standing with a valid email address.