How Does the OkSMS APK Compare to Other Online Messaging Services?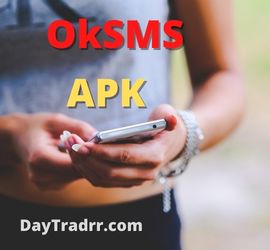 OkSMS APK is a widely used online messaging service.  It provides users with disposable phone numbers that are free, anonymous, temporary, and easy to get. In turn, the numbers are used to receive verification codes and anonymously send text messages. But how does it compare to other similar services in terms of features, cost, and reliability?
First, What Is an APK File?
APK stands for Android Package (sometimes Android Package Kit or Android Application Package). Android applications are distributed and installed using this file type. Therefore, everything an app needs to set up correctly on your device may be found inside an APK. In other words, an APK is an archive file that stores many files and the information for those files. You've probably dealt with archive files before.  For example, that is what a ZIP or RAR file is.
These formats are used in order to make many files more easily transportable.  It compresses them to take up less storage space which is why they are often utilized. A software package is nothing more than an archive that is used to deliver software. With so much of Android being written in Java, it makes sense that APKs are a subset of the JAR (Java Archive) file type. Although they all start as ZIP archives, APKs have certain extra requirements in order to do their job. To clarify, all ZIP files are not APKs, but all APKs are ZIP files.
OkSMS APK – Security
A key strength of OkSMS APK is the flexibility it provides.  OkSMS lets customers design their own verification flow and user interface. It's accessible in a number of languages and works in more than 190 countries.  As a result, it is a good option for a worldwide market. OkSMS employs 256-bit SSL encryption to keep your messages private.  Moreover, there's a no-cost option for personal usage.
OkSMS APK – Features
OkSMS is a great free alternative to competing services.  But, it may be lacking in certain functionality for some customers. For instance, some rivals include extra safety features like two-factor authentication.  Or, the option to set up a VPN (VPN). Some may provide superior spam protection, while others may provide a broader range of available phone numbers.
OkSMS APK Cost
OkSMS has a free tier for personal and non-commercial usage.  But, premium plans are available for companies and power users. High-volume customers may rapidly rack up significant costs due to the varying pricing levels.  The pricing structure is based on the number of API requests a customer makes each month and per second. It's possible that there are comparable providers that provide lower rates or more flexible pricing plans. The dependability of service is also crucial when picking a suitable online messaging platform. OkSMS advertises a high uptime and a quick response time.  Nevertheless, users should still conduct their own investigation.  Also, read reviews from other customers to get a feel for the service's actual performance. It's advisable to compare a number of alternatives before settling on a single provider.  You may find some have a superior track record in terms of uptime and dependability.
How to Sign Up for OkSMS
OKSMS is compatible with temporary email accounts. This makes it useful for anyone who needs to send or receive SMS messages without giving up their phone number.
Email address & phone number – To use this service, you must first establish an account by providing an email address and phone number.
Create a PIN Number – Next, you must enter a PIN after creating an account.
Select a phone number – Choose a phone number from the list of countries including the USA and Canada.
Verification code – Get a verification code (OTP) instantly.
OkSMS APK Alternatives
FreePhoneNum.com
One of the best alternatives to OKSMS is FreePhoneNum.com. It's free to get a new phone number from a variety of nations. Numerous international phone numbers are presently supported by the service. For example, locations including Canada, the US, Poland, Puerto Rico, and more. People who choose FreePhoneNum.com over OKSMS tend to do so because of frequent updates.  FreePhoneNumber.com updates your phone number every two weeks.  This is to ensure that you always have the most up-to-date contact information.
Receivefreesms.com
Another excellent alternative to OKSMS is receivefreesms.com. It's a solid substitute for OKSMS when sending and receiving electronic messages from the platform website.  Also, it's free to use. When you send or receive a message, it will appear via the website's listed phone number. Moreover, this website does provide its users with public phone numbers for several countries.  Options include India, Belgium, Sweden, and many more. Users provide positive reviews that the numbers perform as advertised with no worries.
Receive-SMS.com
When looking for an alternative to OKSMS, an engaging option is Receive-SMS.com. You may choose from a list of free-to-use phone numbers on the site.  When you receive a message on your virtual number, it will automatically be posted on your site. Several sample numbers will be made available for testing.  Also, dedicated lines may be purchased directly via the site. Your inbox containing all of your personal communications can be accessed with the number you select.
TextNow.com
If you want to avoid having your phone number or message broadcast publicly, TextNow.com is your best bet. After signing up for the service, you'll be assigned a unique phone number and given access to a personal mailbox. This alternative to OKSMS allows you to sign up for a free account and get a private number. Also, you may use a VPN service that is situated in the United States. The account number is hidden until you log in.
SMS-Online
SMS-Online offers an innovative design and excellent usability. It boasts a simple interface and provides access to 12 distinct services.  The platform originates from locations as diverse as the United States and the United Kingdom. At the moment, you may get it in English, German, or even French. If you want to send an SMS message online but don't have a mobile phone, this is a functional OKSMS alternative.
Final Words
In conclusion, OkSMS is a great option for those who require temporary or anonymous phone numbers for online verification and messaging. While the service has a lot to offer in terms of convenience, it's not always the greatest choice for everyone. This is particularly true if you have certain safety or budgetary concerns. Every user's requirements are unique.  The only way to determine whether OkSMS is the right match for you is by direct comparison.  You can only make an informed decision by learning about the features and comparing them with other services.
Frequently Asked Questions
Q: Is OkSMS APK completely free to use?
A: OkSMS includes a free tier for individuals and small organizations.  It also has subscription versions for enterprises and power users. Different monthly and per-second API call limits apply to certain price levels.
Q: Does OkSMS offer any security measures to protect user data?
A: Yes, OkSMS protects user information with 256-bit SSL encryption. There's also a free version for personal use.
Q: Can I use OkSMS APK to send text messages to any phone number in the world?
A: OkSMS works in over 190 different countries and comes in a variety of languages.  This coverage makes it a great option for reaching out to people all around the world. But before relying on this, you should always verify that the service is indeed accessible in the desired nation.
Q: Can I customize my experience with OkSMS APK?
A: Yes, OkSMS provides a great deal of flexibility for personalizing the verification procedure and user experience.
Q: How reliable is OkSMS APK?
A: OkSMS boasts a quick response time and continuous availability. But before committing, it's wise to check the service's reputation by reading reviews written by its customers.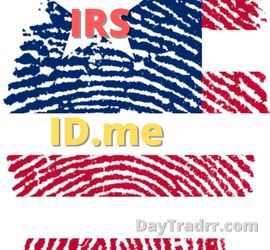 IRS ID.me is used by government agencies for verification, but some users resist providing pictures of themselves for biometric identification
Nevertheless, verifying your identity before logging into any IRS site or tool is essential. This ensures the safety of your account information and helps prevent unauthorized access. In order to file your taxes, you must provide the IRS with proof of who you are. However, there are advantages and disadvantages to the available options. For example, some users are reluctant to provide photos of themselves for biometric identification to a third party.  But, the IRS and other government agencies use third-party services like ID.me for verification purposes. This post will discuss the current identity confirmation options available before using IRS.gov.  It will also explore potential options and alternatives currently under consideration.