TPG Products SBTPG LLC and Tax Refunds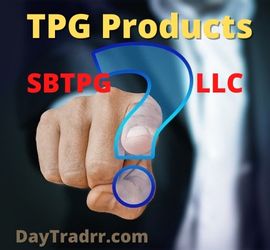 TPG Products SBTPG LLC refers to Santa Barbara Tax Products Group which offers B2B pay-by-refund services for tax preparation providers. Many taxpayers, whether individuals or small enterprises rely on tax filing software. The tax software simplifies and expedites tax return filing for Federal and State taxes. TurboTax, H&R Block, TaxSlayer, and other similar tax software and services make filing taxes straightforward. However, some tax software and tax preparation services interface with other service providers to deliver additional business services. TPG Products SBTPG LLC, for example, is a corporation that offers taxpayer services to tax software and preparation providers. Santa Barbara Tax Products Group (SBTPG) offers business-to-business services to companies like TurboTax and TaxSlayer.  For example, refund transfers and auto collections to collect payments from clients who choose to "pay-by-refund".
On the one hand, this collaboration can benefit the clients who are tax preparers and providers of tax software.  However, this alliance can occasionally cause problems for the ultimate taxpayers. Problems can occur when taxpayers do not thoroughly read the terms and conditions.  Or, they may not grasp the impact when they check a simple option labeled "pay-by-refund". For example, a common complaint from TurboTax and TaxSlayer consumers is that their return deposit is less than what it should be.
What Is TPG Products SBTPG LLC?
TPG Products SBTPG LLC is a business that was established in 1991. SBTPG is an abbreviation for Santa Barbara Tax Products Group. They provide tax-related financial products and services to their tax preparation and tax software clients. The organization touts itself as a customer-friendly service provider with reasonable rates. It is a business-to-business service provider. The majority of its financial solutions are aimed at tax preparation franchisees, independent tax practitioners, and online tax preparation service providers.
The headquarters of SBTPG is in San Diego, California. The company became a Green Dot Company in 2014. Green Dot Corporation is a wholly-owned subsidiary bank of Green Dot Bank. The headquarters for Green Dot Corporation is in Austin, Texas. Green Dot Bank, on the other hand, is based in Prov, Utah. The company offers a variety of products and services, as well as assistance to taxpayers and tax service providers.
Founded in 1991, Santa Barbara Tax Products Group (TPG) became a Green Dot company in 2014. TPG serves consumers nationwide with tax-related financial products and services that provide value, are fairly priced, and satisfy consumer needs. TPG offers tax-related financial products through a network of tax preparation franchises, independent tax professionals, and online tax preparation providers. TPG is located in San Diego, California. (Source: sbtpg.com/about-us)
What Is Pay-By-Refund?
Pay-By-Refund is a service provided by Santa Barbara Tax Products Group.  The service benefits tax professionals and tax service providers by allowing them to give alternative payment options to their clients. The pay by refund option allows taxpayers to simply pay for tax preparation services after the IRS issues a refund of their tax. When customers use the option, they do not have to pay any up-front fees for tax preparation.
Once the IRS processes a participating taxpayer's return, the refund is remitted directly to SBTPG.  Then, SBTPG deducts the tax service provider's processing and tax preparation fees – as well as a service fee – before issuing the refund to the client. However, many taxpayers are perplexed by the amounts deducted and what they ultimately receive. Here's how the pay-by-refund option works according to the SBTPG website:
Step 1: You Choose Pay-By-Refund Option With Your Tax Preparation Service Provider
This option is available if you use a tax professional or online tax preparation service that collaborates with SBTPG. When you select this option, you acknowledge that your total refund amount will be altered to account for the tax preparation cost and a service fee.
Step 2: Tax Return Filing
The next step is to file your tax return in the manner suggested by your tax expert or service provider. SBTPG banking information will be included on your IRS federal tax form. The information about SBTPG identifies the firm as the refund recipient.  In other words, you agree that SBTPG should receive your entire refund directly – not you.
Step 3: Refund Processing
The entire refund amount is transferred to SBTPG after it has been processed by the IRS or the state. The tax preparation charge will be deducted and transferred to your tax service provider. Supposedly, the remaining refund is to be transferred to you via the payment method you chose when selecting the pay-by-refund option. For example, direct deposit, GO2bank debit card, or cashier's check. However, a service fee is also deducted by SBTPG for its collaboration.
TPG Products Sbtpg LLC"