ACH Credit – TPG Products Deposit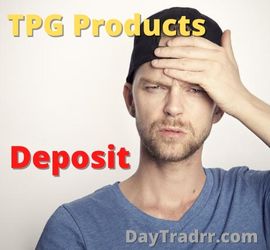 A TPG Products deposit is an ACH credit transaction from an intermediary firm SBTPG LLC.  This company receives payment from the IRS on behalf of the taxpayer and withholds tax preparation and service fees. TPG Products SBTPG LLC – refers to Santa Barbara Tax Products Group.  The company offers B2B pay-by-refund services for tax preparation providers. Many taxpayers, whether individuals or small enterprises rely on tax filing software. The tax software simplifies and expedites tax return filing for Federal and State taxes. TurboTax, H&R Block, TaxSlayer, and other similar tax software and services make filing taxes straightforward.
However, some tax software and tax preparation services interface with intermediaries to deliver additional business services. TPG Products SBTPG LLC, for example, is a corporation that offers taxpayer services to tax software and preparation providers. Santa Barbara Tax Products Group (SBTPG) offers business-to-business services to companies like TurboTax and TaxSlayer.  For example, refund transfers and auto collections to collect payments from clients who choose to "pay-by-refund".
TPG Products Deposit – Why Do TurboTax Users Receive Smaller Refunds?
Many customers are confused when they receive a TPG Products deposit in their account.  They also complain about not receiving the expected refund amount when using the Pay-By-Refund option with TurboTax.  The pay-by-refund option is offered in collaboration with TPG Products Group SBTPG LLC.  The following message appears on the TurboTax checkout page:
How would you like to pay for TurboTax?…Don't worry about pulling out your wallet.  We'll simply deduct your TurboTax fees, PLUS AN ADDITIONAL $39 PROCESSING FEE from your federal refund and send the balance to your bank account. (Source: ttlc.intuit.com)
Later, customers receive a TCP Products deposit and ask: "Why did I get a deposit from TPG Products?  I have an extra $40 fee showing on my SBTPG account that is not shown in my TurboTax order review. Why am I being charged an additional fee?"
Read the fine print on the TurboTax checkout page
You need to read the fine print on the TurboTax checkout page. When you agree to the pay-by-refund option, there is a refund processing fee charged by TPG Products Group SBTPG LLC.  This processing fee is also deducted from your refund amount. So the total amount deducted from the tax refund would be the tax fee for TurboTax AND the refund processing fee charged by SBTPC (which is $39 bucks).
What Is TPG Products SBTPG LLC?
TPG Products SBTPG LLC is a business that was established in 1991. SBTPG is an abbreviation for Santa Barbara Tax Products Group. They provide tax-related financial products and services to their tax preparation and tax software clients. The organization touts itself as a customer-friendly service provider with reasonable rates. It is a business-to-business service provider. The majority of its financial solutions are aimed at tax preparation franchisees, independent tax practitioners, and online tax preparation service providers.
The headquarters of SBTPG is in San Diego, California. The company became a Green Dot Company in 2014. Green Dot Corporation is a wholly-owned subsidiary bank of Green Dot Bank. The headquarters for Green Dot Corporation is in Austin, Texas. Green Dot Bank, on the other hand, is based in Prov, Utah. The company offers a variety of products and services, as well as assistance to taxpayers and tax service providers.
Founded in 1991, Santa Barbara Tax Products Group (TPG) became a Green Dot company in 2014. TPG serves consumers nationwide with tax-related financial products and services that provide value, are fairly priced, and satisfy consumer needs. TPG offers tax-related financial products through a network of tax preparation franchises, independent tax professionals, and online tax preparation providers. TPG is located in San Diego, California. (Source: sbtpg.com/about-us)
Why Did I Get a TPG Products Deposit?
One often reported problem by some of the TurboTax and TaxSlayer customers is they receive a TPG Products deposit.  This is in lieu of their refund check from the IRS.  Moreover, the deposit is less than what it should be.
ACH Credit TPG Products SBTPG LLC
ACH stands for "Automated Clearing House".  ACH is an electronic network used by banks and government agencies (e.g., IRS) to process financial transactions and transmit money via direct deposit. This process is different than a wire transfer (a faster, usually same-day transaction), and may take 1-2 business days to complete the transfer of funds from one bank to another. NOTE: Saturdays, Sundays, and holidays are not considered business days. (Source: support.sbtpg.com)
What is an ACH Credit Transaction?
An ACH Credit is an Automated Clearing House payment.  It occurs when someone instructs the ACH network to "push" money from their account to someone else's. This could be an employer pushing payroll to their employees (typically through a processing partner) or a government entity pushing cash payments to qualified residents. It might also be a consumer using a service like Venmo or CashApp to pay a bill, buy something online, or initiate a peer-to-peer transfer to a buddy. ACH credits essentially transfer money from one bank account to another in a simple and inexpensive manner.  It is usually fast, taking a few hours to a few business days.  It is also simple, using only a name, bank account number, routing number, and basic transaction details.
With an ACH credit transaction, the person who makes the request is the "originator".  The originator "pushes" funds from their account to a receiving bank account. The majority of ACH credit transactions, including payroll direct deposits, are free.  However, fees may apply depending on the bank. Some banks may levy a small fee of a few dollars for each transaction. An ACH credit transaction is the digital equivalent of a paper check for the individual transferring payments. Rather than filling out a piece of paper for the payee to carry to their bank, the payer asks the ACH network to transfer funds immediately between their accounts.
TPG Products Deposit – How do I contact TPG Products Sbtpg LLC?
You can contact SBTPG (also known as Civista Bank) by calling 877-908-7228.  Be advised, that many unhappy users complain about being on hold for 2-hours or more.  There are also multiple complaints about receiving conflicting information each time they call in.  ComplaintsBoard.com reports 196 complaints filed with only 5 resolved at the time of this posting.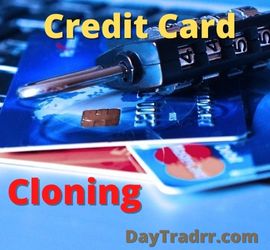 Credit card cloning refers to making an illicit copy of a credit card by skimming its electronic data and transferring the details to a new card. The majority of credit card cloning fraud is committed with skimmers. Skimmers scan credit card information such as numbers, full names, and CVV data from the magnetic stripe.  They can be added to hardware such as POS terminals or ATMs.  Once in place, they can skim and store the information of whoever uses that hardware.  With the credit card data, the thief can create an actual credit card connected to the account of the victim. The original cardholder may be unaware that this has even occurred. However, there can be telltale signs when looking at financial statements, bank accounts, or changes in credit scores.
Unfortunately, incidents of cloning and other forms of theft are on the rise in recent years. However, security advancements offer some means to mitigate these types of assaults.  For example, the use of personal identification numbers (PINs) and chip cards offer some additional protection.