CGL Meaning –

What Is Commercial General Liability (CGL)
CGL Meaning: Commercial general liability (CGL) is a type of liability insurance for businesses.  It provides financial protection if you are held responsible for some of the most common accidents that can occur at a business.  A policy provides coverage to a business for bodily injury, personal injury, and property damage caused by the business's operations, products, or injuries that occur on the business's premises. It also provides coverage if you are forced to defend an accusation of libel or slander.
Benefits are paid for actual damages and legal costs when the business is held legally responsible for bodily injury, property damage, or personal and advertising injury liability. If someone is injured on the premises, benefits may be paid even if the business is not held legally responsible.  Commercial general liability is considered comprehensive business insurance, though it does not cover all risks a business may face.
CGL Meaning – What does commercial general liability cover?
A CGL insurance policy will usually cover the costs of your legal defense.  It will also pay on your behalf the damages if you are found liable—up to the limits of your policy. CGL coverage is important because it covers the most common claims that come up during normal business operations. If you don't have coverage, you have to cover these general liability insurance costs out of pocket.  Not many businesses have the resources to do that.  Standard CGL includes:
Bodily Injury and Property Damage Liability
Bodily injury and property damage coverage provides protection against losses from the legal liability of insureds for bodily injury or property damage to others arising out of non-professional negligent acts or for liability arising out of their premises or business operations. Mental injuries and emotional distress can be considered bodily injuries, even in the absence of physical bodily harm.
Worker's compensation and employment practices liability insurance are excluded but can be purchased as separate policies. In addition, pollution liability is excluded and can be purchased as an endorsement. However, this coverage is very limited, and high-risk businesses should consider purchasing a separate pollution liability policy. Liquor liability, professional liability, and other risks may also be excluded. An insurance professional can help you to determine endorsements that are right for your type of business.
Personal and Advertising Injury
Personal and advertising injury liability protects an insured against liability arising out of certain offenses, such as:
Libel
Slander
False arrest
Infringing on another's copyright
Malicious prosecution
Use of another's an advertising idea
Wrongful eviction, entry, or invasion of privacy
Medical Payments
Limited coverage for medical payments includes payments for injuries sustained by a non-employee caused by an accident that takes place on the insured's premises or when exposed to the insured's business operations. Medical payment coverage can be triggered without legal action. This provides for prompt settlement of smaller medical claims without litigation. It is included in the CGL policy and pays for all necessary and reasonable medical, surgical, ambulance, hospital, professional nursing, and funeral expenses for a person injured or killed in an accident taking place at the insured's premises or arising from business operations. There is no defense or legal liability coverage—as there is with bodily injury and property damage (Coverage A) and personal and advertising liability (Coverage B) —since coverage is provided on a no-fault basis. (Source: iii.org)
CGL Meaning – Why do I need commercial general liability insurance?
Liability claims are not uncommon and they can get expensive. In fact, 40% of small businesses will likely experience a liability claim in the next 10 years.  Slips and falls are the leading cause of emergency room visits. The average cost of this kind of claim is $35,000. If a claim leads to a lawsuit, it can increase its average cost to more than $75,000 to defend and settle. Without general liability insurance, your business would have to pay for these costs out of pocket and it can put you out of business.  You may also need general liability insurance before you can work with other businesses. Some companies may ask you to provide proof of insurance, also known as a certificate of insurance. (Source: thehartford.com)
CGL Meaning – Examples
Third-party bodily injury: If a customer slips and falls in your store, they can sue your business. Your CGL insurance policy includes bodily injury liability coverage, so it can help pay for their medical bills.
Third-party property damage: Say your store sells HDTVs and installation is part of the service you offer.  If your employees do installation work at a client's house, your business faces a risk of causing property damage. CGL coverage can help cover repair or replacement costs if your business damages someone else's belongings.
Reputational harm: Someone can sue your business for libel or slander because of something you or your employees said. If this happens, CGL insurance can help cover your legal costs to defend your business.
Advertising injury: Your business can get sued for copyright infringement. For example, a photographer can sue you if you use their photo in your ads without permission. Or, an advertisement you placed results in an individual claiming libel or slander. (Source: ibid)
How much does CGL – General Liability Insurance Cost?
The cost of commercial general liability insurance (CGL) is different for each business. Several factors determine the price you pay for coverage.  These include your industry, the size of your business, and how much coverage you want to purchase.
Industry – The amount of risk that you face in your industry is used to determine your insurance costs. So, industries that are more prone to accidents and injuries will typically pay more for insurance. For example, a carpenter who is required to carry tools to different locations is more likely to have an accident.  Compare this to a teacher who teaches students in a classroom every day at the same location behind a desk.  General liability insurance (CGL) would cost more for the carpenter than the teacher.  That's why construction insurance is usually more expensive than instructor insurance.
The maximum amount of coverage – The answer to 'How much does general liability insurance cost?' depends on your coverage limit. This is the maximum amount of insurance that you could claim from your general liability insurance policy. The higher your total coverage limit, the higher your small business liability insurance costs.
The deductible? – If you have a larger deductible, you'll pay less for general liability insurance for your small business.  (Source: nextinsurance.com)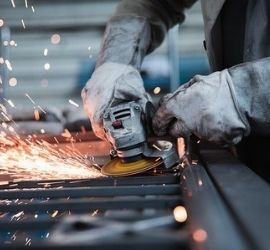 Period costs are the indirect costs of production that cannot be capitalized on a company's balance sheet. They show on the Income Statement. Product costs and period costs are two categories of costs that a company incurs producing and selling their product or service. A period cost is any cost that does not fit into prepaid expenses,  inventory, or fixed asset categories. A period cost is usually associated with a timeframe rather than with a transaction or event. In general, a period cost is captured on the income statement as an expense.  As a result, it is often referred to as a period expense.
Period costs are charged to expense in the period the cost occurs. This type of cost is not included within the cost of goods sold (COGS). Instead, it is typically bundled into the selling and administrative expenses section of the income statement. Period costs are a catch-all category for the indirect costs that occur in production. Overhead and sales & marketing expenses are common examples of period costs. This is very different from Product cost. Only the direct costs and expenses directly related to the production of a product or service intended are considered a product cost.