What Does Baptism by Fire Mean?
Baptism by Fire refers to being thrown into a difficult situation with little or no preparation and surviving through wits and determination.
In business, the phrase is commonly used to describe a person or employee who is learning something the hard way through great difficulty.  If a new employee has a baptism of fire, they immediately have to cope with many difficult problems and obstacles.  If an employee successfully passes this ordeal, they should be able to handle any other situation that the job may later present.  The phrase has come to mean any unpleasant experience where a difficult lesson is learned.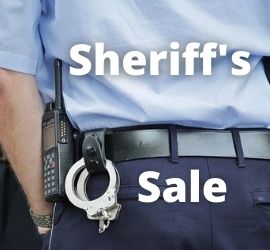 A sheriff sale auction or sheriff's sale is a public auction where foreclosed or repossessed property is sold by local law enforcement. The proceeds from the sale are used to pay mortgage lenders, banks, tax collectors, and other lienholders who have financial claims on the property. A Sheriff sale happens at the end of the foreclosure process, or when the property owner can no longer make good on their mortgage payments. A Sheriff's sale can also occur to satisfy judgment and tax liens ordered by a court.
A sheriff sale auction is a public event. Interested buyers can bid on foreclosed and repossessed properties. Usually, the initial owner of a property is unable to make their mortgage payments.  In that event, legal possession of the property reverts back to the lender or bank. The lender will then attempt to sell it to recover some, or all, of the outstanding mortgage balance.  Sheriff's sales take place locally and are usually conducted at the county level. Sheriff sale auctions occur quite frequently. You can check with your county sheriff's department to find out when they are scheduled.  Depending on the location, they can occur at least once a month.  In some jurisdictions, they occur every week.