What Are Long-Term Assets?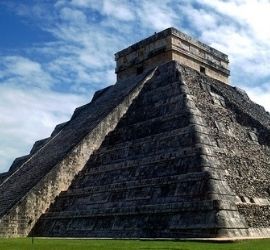 Long-term assets are assets, whether tangible or non-tangible, that will benefit the company for more than one year. They are lso known as non-current assets.  Long-term assets can include fixed assets such as a company's property, plant, and equipment.  But, they can also include other assets such as long term investments, patents, copyright, franchises, goodwill, trademarks, and trade names, as well as software. They are reported on the balance sheet and are usually recorded at the price at which they were purchased.  Therefore, they do not always reflect the current value of the asset. Long-term assets can be contrasted with current assets.  Current assets can be conveniently sold, consumed, used, or exhausted through standard business operations with one year.
Expressed another way, a long-term asset is an asset that does not meet the criteria of being reported as a current asset. Hence, long-term assets are also known as noncurrent assets or long-lived assets. 
Long-term assets are investments in a company that will benefit the company for many years. They may include fixed assets such as a company's property, plant, and equipment, but can also include intangible assets, which can't be physically touched such as long-term investments or a company's trademark. Changes in long-term assets can be a sign of capital investment or liquidation.  Not all long-term assets drive earnings. Drug companies invest billions of dollars in R&D researching new drugs, but only a few come to market and are profitable. (Source: investopedia.com)
Long-Term Assets – A Deeper Look
Assets are often held on a company's balance sheet for many years. Long-term assets can include tangible assets, which are physical and also intangible assets that cannot be touched such as a company's trademark or patent. There is no standardized accounting formula that identifies an asset as being a long-term asset.  But, it is commonly assumed that such an asset must have a useful life of more than one year. Some examples of long-term assets include:
Fixed assets like property, plant, and equipment, which can include land, machinery, buildings, fixtures, and vehicles
Long-term investments such as stocks and bonds or real estate, or investments made in other companies.
Trademarks, client lists, patents
Goodwill acquired in a merger or acquisition, which is considered an intangible long-term asset