What is a Reverse Merger?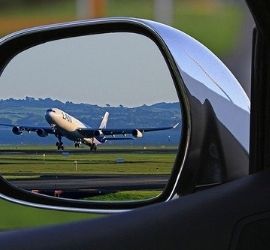 A reverse merger occurs when a smaller private company becomes a public company by purchasing control of a larger public company. The shareholders of the private company usually receive large amounts of ownership in the public company and control of its board of directors.  Once this is complete, the private and public companies merge into one publicly traded company.
Reverse mergers are also commonly referred to as reverse takeovers or reverse initial public offerings (IPOs). A reverse merger is a way for private companies to go public.  They can be an excellent opportunity for investors, but they also have certain disadvantages. A reverse merger is an attractive strategic option for managers of private companies to gain public company status. It is a less time-consuming and less costly alternative to the conventional initial public offering (IPO). Public company management enjoys greater flexibility in terms of financing alternatives, and the company's investors enjoy greater liquidity. Public companies face additional compliance burdens and must ensure that sufficient time and energy continues to be devoted to running and growing the business. A successful reverse merger can increase the value of a company's stock and its liquidity. (Source: investopedia.com)
How Does a Reverse Merger Work?
After a privately held company reaches a certain size, management may want to go public. However, the drawback of going public is that anyone can purchase stock in the company, which can dilute control. If management is worried about the drawbacks of going public by making an IPO, they could still take the company public using the reverse merger process. With a reverse merger, the private company purchases a controlling stake in a public company and then merges with that company. The target company can either be a public operating company or a public shell company. A shell company has three characteristics according to the Securities and Exchange Commission (SEC):
Publicly Listed – Its stock is publicly traded.
Limited Operations – It has nominal operations or no operations at all.
Limited Assets – It has nominal assets, no assets, or only cash assets.
During a reverse merger transaction, the shareholders of the private company will swap their shares for existing or new shares in the public company. Upon completion of the transaction, the former shareholders of the private company possess a majority of shares in the public company. If the process is successful, the private company will be the public company's wholly-owned subsidiary.
Shareholders owning control of the public company before the merger will usually give their shares back so that they can be canceled. Or, these shareholders may transfer their shares to the private business. Once this has occurred, the public company takes over the private company's operations. The result of this process is that the private company has become a public company without having to make an IPO. (Source: upcounsel.com)