SPRT Stock – What Investors Should Know About Support.com, Inc.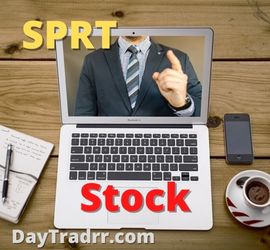 Support.com, Inc. (SPRT Stock) provides customer & technical support using remote homesourcing.  This business model enables the company to deliver services provided by people working remotely from home.  In other words, Support.com, Inc. offers customer and technical support through home-based employees and outsourced workers. Security, recruiting, training, delivery, and employee engagement have all been prioritized in the service's strategic design for remote work.  The company provides client companies in a variety of industry verticals with outsourced customer support and cloud-based technology platforms.
For instance, there are omnichannel programs such as voice, chat, and self-service.  These are available to clients in industries such as media and communication, healthcare, retail, and technology. A broad network of home-based employees and cloud-based platforms helps the company meet the needs of clients. A fully distributed team of workers allows for flexible staffing levels.  And, a full complement of skill sets can meet client needs while maintaining business process continuity. Support.com creates custom profiles for customer support professionals (dubbed "experts").  These individuals meet the requirements for working from home as well as specific client criteria such as industry experience and skill set.
More About the Company (SPRT Stock)
Support.com, Inc. (SPRT Stock) was previously known as SupportSoft, Inc. The company provides instant expertise to client companies and small businesses either directly, or through channel partners. The Company offers services directly through its online portal. Also, through channel partners such as retailers and anti-virus companies. The company advertises a One-Time Fix Service which includes Diagnose & Fix, Connect & Secure, and Install & Setup.
Diagnose & Fix – Spyware removal, virus removal, optimizing settings on a slow computer, system file scan, and disk defragmentation are all part of the Diagnose & Fix Service.
Connect & Secure Service – includes hardware and software installation, firewall installation and configuration, router installation, configuration, and security, file, and printer sharing configuration, and connecting a personal computer (PC) to devices.
Install & Setup Service – includes software installation as well as personalized product training for customers.
 SPRT Stock: Annual Reports – Financials – SEC Filings
Support.com, Inc. (SPRT Stock) is incorporated in the state of Delaware. Support.com, Inc is primarily in the business of services-computer processing & data preparation. For financial reporting, their fiscal year ends on December 31st. This page includes all SEC registration details and a list of all documents (S-1, Prospectus, Current Reports, 8-K, 10K, Annual Reports) filed by Support.com, Inc.
Support.com Inc provides cloud-based software and services that enable technology support in a connected world. The company provides expertise and outsourced support for service providers, retailers, internet of things solution providers, and technology companies. The company's technical support services programs are designed for both the consumer and small and medium business markets.  They include computer and mobile device setup, security and support, virus and malware removal, wireless network setup, and support for home security and automation systems. Geographically, the firm's business presence can be found in the United States and India.  However, the United States accounts for the majority of revenue.
 SPRT Stock – Risk Factors
Revenue is generated by a limited number of clients
A small number of clients account for a sizable portion of the company's revenue. Any loss or reduction in business from any of these clients would have a negative impact on the business and operating results. Two customers accounted for more than 80% of total revenue in the fiscal year that ended December 31, 2020. Sales to the largest customers have historically fluctuated significantly from period to period and year to year.  And, this is likely to continue in the future. The loss of these or other significant relationships would harm the business going forward.  As would a number of similar factors.
For instance, changes in the terms or terminations of arrangements with any of these customers.  Or, reduction or discontinuance of programs or billable hours with any of these customers.  Failure of any of these customers to meet their targets has harmed the company's business in the past.  This is an ever-present threat in the future and beyond the company's direct control. With growing inflation, partners may decide to reduce billable hours and use other vendors to conduct their business.  Or, they may periodically compare prices and bid on these types of services in the open market. Many competitors have significantly more resources than Support.com.  In turn, they may offer more favorable bids for the same business.  As a result, the company may lose or see a decrease in the amount of business done with these significant customers.
Support.com Inc. engages in mergers and acquisitions
Support.com has a history of acquiring other companies. To maintain growth, the company may likely continue to acquire other companies.  Or, make investments, form joint ventures, and form strategic alliances outside of its current line of business.  Any of these transactions could have a negative material impact on current business levels. Outside of its current line of business, the company may try to expand and form strategic alliances.  The strategic goal is to design and develop new technologies and products and strengthen competitiveness by scaling up.  The company uses this strategy to expand its existing business line into new regions. However, there are difficulties in integrating operations, technologies, products, and personnel.  As a result, such transactions, particularly in new lines of business, inherently involve risk. Integration issues are complex, time-consuming, and costly.  Even when properly planned and implemented, they may have a negative impact on the existing business.
Moreover, in connection with these transactions, the company may incur significant acquisition, administrative, and other costs.  For instance, costs related to the integration or restructuring of acquired businesses. Nevertheless, the company may make investments in companies that are not in its current line of business.  But, it would take this risk in order to broaden potential business opportunities. However, these investments may not provide a return or result in an increase in our operating results.  As a result, the company may not receive the intended benefits as planned or expected. There is no guarantee that these transactions will benefit the business or its financial situation. Even if these transactions are advantageous, there is no guarantee the company will be able to successfully integrate the new business lines acquired.  Or, meet all or any of the initial objectives of these transactions.
History of Losses
Support.com Inc. has a history of losses.  The company may incur losses in the future, and may not be profitable in the near term. As a result, the company may need to change its business plans or business strategy. However, the company has recently been profitable in the last two fiscal years.  Nevertheless, profitability in 2020 will be lower than in 2019. But, the company had a history of losses prior to becoming profitable in 2019. As of December 31, 2020, the accumulated deficit was $208.8 million.
There is always the risk it may incur losses in the future and be unable to maintain profitability in the short term. As a result, the company may choose or be forced to modify its business plans or business strategy. Any changes to the business plans or strategy will raise concerns about its ability to implement changes.  Moreover, changes may necessitate additional investments in the business.  All of which could harm operating results and cause the SPRT stock price to fall.
 Volatile SPRT Stock Price 
The SPRT stock price has historically been volatile, and it may continue to be so in the future. Furthermore, the company, the technology industry, and the stock market as a whole have experienced extreme stock price and volume fluctuations.  The market as a whole may have affected stock prices in ways unrelated to corporate operating performance. For example, the stock market experienced significant fluctuations in 2020 as a result of macroeconomic conditions and the impact of Covid-19. This significant volatility may continue in the future.  Also, for reasons unrelated to the company's business or if it experiences unexpected results. The stock price should reflect future growth and profitability expectations. If the company fails to meet expectations for future growth, profitability, potential future dividends or share repurchases, or other market expectations, the stock price may fall significantly.  Of course, this would negatively impact investor confidence and employee retention.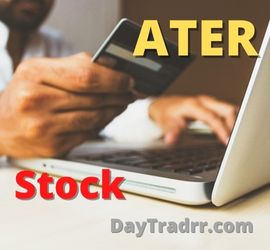 Aterian Inc (ATER Stock) uses proprietary AI software to identify new products and market opportunities to launch, market, and sell products. The company was formerly known as Mohawk Group Holdings, Inc.  It is a technology-enabled consumer products platform that builds, acquires, and partners with electronic commerce (e-commerce) brands using data science. To this end, Aterian provides a proprietary, cloud-based artificial intelligence platform dubbed AIMEE.  The platform, uses machine learning, natural language processing, and data analytics to streamline product management across online marketplaces such as Amazon, Shopify, and Walmart.